Make a Difference: Volunteer
Employees in Chennai connect with youth through virtual volunteering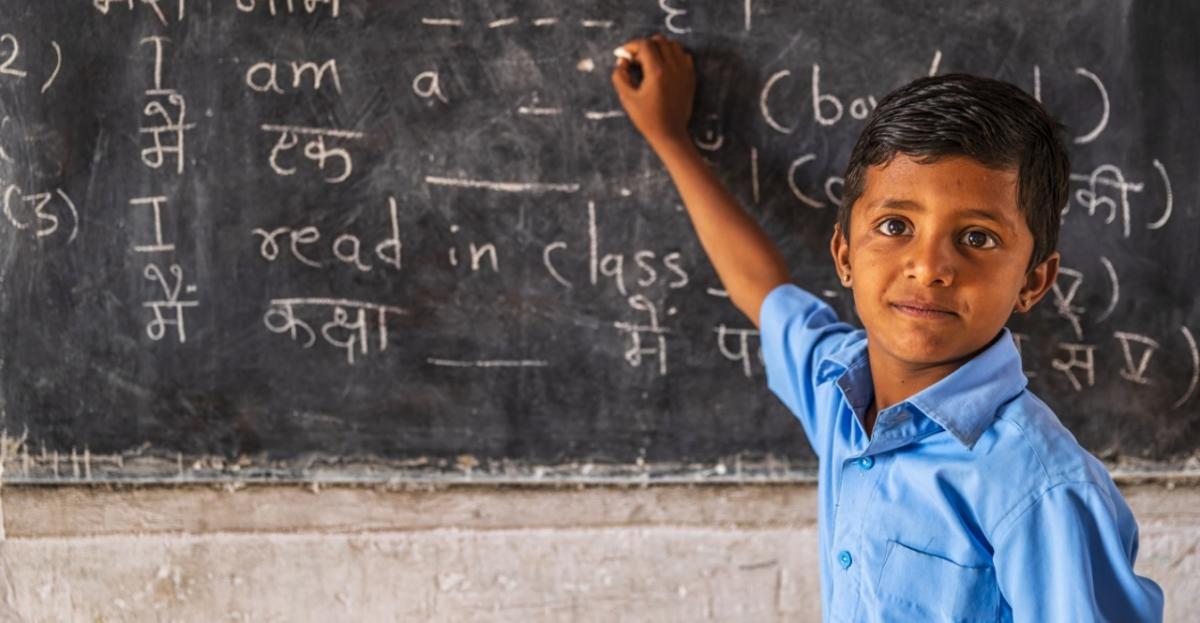 NortonLifeLock Blog | Corporate Responsibility
By Kumar Lakshminarayanan, Senior Knowledge Engineer
While we are all too aware of COVID-19's effects on the way we work and live, one often overlooked and devastating repercussion of the pandemic is its effect on volunteering. According to a recent Fidelity Charitable study, 66% of volunteers have decreased the amount of time they volunteer or stopped volunteering entirely due to the pandemic. And, as the study points out, this is especially concerning at a time when non-profits are losing funding and reducing staff headcount, while being asked to provide more services than ever before.
One bright spot has been the embrace of virtual volunteering, which enables people to make a difference safely from home. Virtual volunteering has the added benefit of giving volunteers access to a global network of charities, allowing people to apply their expertise where it is most needed or in places near and dear to their hearts. Promisingly, virtual volunteering increased from 19% to 65% during the pandemic, according to the Fidelity Charitable report.
As a Volunteer Site Leader based in Chennai, India, I have been proud to continue volunteering with Team Everest through virtual volunteering and to organize virtual volunteer events for my office. Team Everest, one of the biggest youth-run nonprofits in India, works to provide quality education to financially challenged children. The organization provides tuition and scholarships, skill development and mentoring opportunities, extracurricular activities, and more to its scholars. Team Everest also activates their more than 25,000 volunteers, motivating individuals to volunteer at least once a month.
In 2021, the Chennai office will help Team Everest by providing mentorship and life-skills development to college-age scholars. Our volunteers will also help these students hone cyber safety skills by hosting digital safety sessions in 2021. NortonLifeLock volunteers will also raise awareness about Team Everest's scholarship program, which currently serves 400 parentless and single-parented children, by designing posters to help spread the word.
NortonLifeLock volunteers are supported by our Employee Volunteer Program, which includes paid time off to volunteer, Dollars for Doers grants, and Matching Grants for employees wishing to financially contribute to a cause.
Get Involved!
If you're in the United States, Monday, January 18 marks Martin Luther King Jr. Day. To celebrate the life and legacy of a vital and pivotal leader of the U.S. Civil Rights Movement, this national holiday is now recognized as MLK National Day of Service. Make MLK Day a day ON, not a day off, and honor Dr. King's life by joining the hundreds of thousands of people who will come together to volunteer in their communities.
If you're based in Europe, the United Nations has one of the most developed online volunteering programmes. Find virtual opportunities including supporting translation services, design projects, technology development, and more.
And, if you're based in India, I encourage you to learn more about Team Everest and to sign up as a volunteer: https://www.teameverest.ngo/volunteer
Dedicating as little or as much time as you can spare can help in immeasurable ways; every hour spent is a chance to support someone in need. There is truly a COVID-safe opportunity out there for everyone and thousands more virtual volunteering opportunities can be found on VolunteerMatch, https://www.volunteermatch.org/, and at Points of Light, https://www.pointsoflight.org/virtual-volunteering-opportunities/.