MAC Cosmetics Celebrates International Women's Day With a Call To Accelerate Equality
M·A·C VIVA GLAM and Grassroot Soccer advocate for the right to autonomy over one's own body.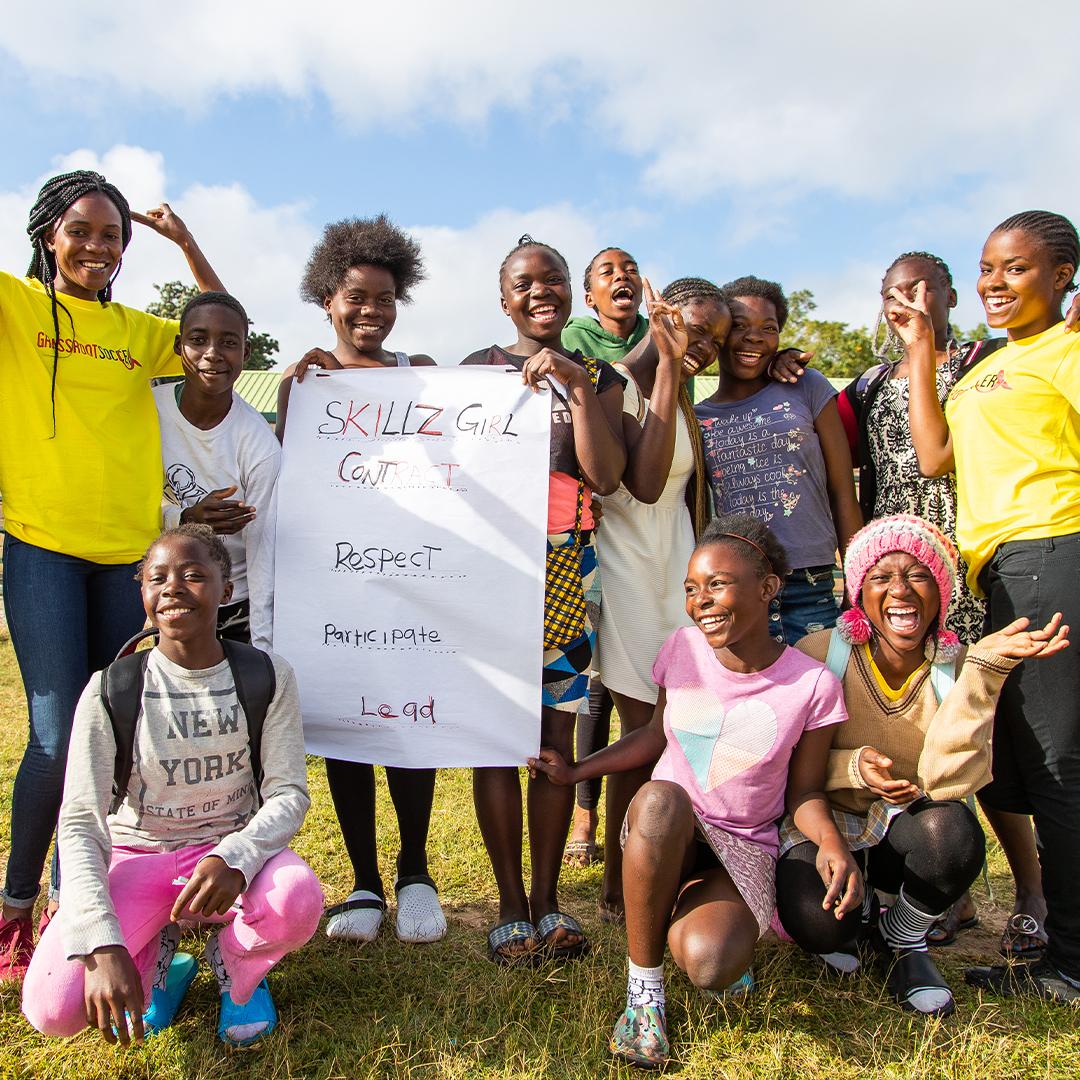 International Women's Day ­– March 8, 2023 – is devoted to celebrating the social, economic, cultural and political achievements of women around the world. It marks a call to action for advancing equality by ending the gender bias and discrimination experienced by women and girls globally. This International Women's Day, M·A·C Cosmetics is joining this year's call to accelerate equality.
Embracing one's authentic self and quality of life for All Ages, All Races and All Genders has been at the core of the M·A·C VIVA GLAM mission for almost three decades – with sexual and reproductive rights among its key pillars. VIVA GLAM is the only Lipstick that gives back 100% by supporting a wide array of charitable partners every day – year after year. This includes organizations such as Grassroot Soccer that are committed to providing young women with comprehensive sexual and reproductive health education, access to contraception and health services, and the means to exercise one's sexual and reproductive rights.
More than 68% of sexually active young women in Southern Africa have an unmet need for contraception. Since 2002, Grassroot Soccer has been using the power of sport to empower more than 18 million adolescents (more than 55% of whom are girls) with the life-saving information, services and mentorship they need to live healthier lives. Grassroot Soccer has affiliate sites in South Africa and Zambia, and fosters partnerships with organizations in more than 60 countries. The organization trains near-peer mentor "Coaches" from the community to deliver its evidence-based SKILLZ programs that combine soccer with high-impact health information on topics including contraception, early pregnancy, HIV/AIDS, gender-based violence, mental health and COVID-19 in a safe, fun culture.
"Since 1994, M·A·C VIVA GLAM has had a simple mission – to support equal rights for all," says Aïda Moudachirou-Rébois, SVP/Global Chief Marketing Officer, M·A·C Cosmetics."All thanks to our consumers purchasing VIVA GLAM Lipsticks, we are able to give 100% of that money to organizations like Grassroot Soccer who are working hard to ensure that young women and girls have the tools and resources they need for an equitable future. That is how the true power of community can transform society."
"We are proud to be a long-standing partner of M·A·C VIVA GLAM, and we are united in our aligned values to empower adolescent girls and young women to take control of their health and build a more equitable world," says Dr. Tommy Clark, Grassroot Soccer founder and CEO. "With the support of M·A·C Cosmetics, Grassroot Soccer programs are empowering girls and their male counterparts across sub-Saharan Africa to embrace equity, challenge harmful gender roles and stereotypes, and gain access to life-saving sexual and reproductive health information and services," he continues. "I'm proud to be celebrating International Women's Day with M·A·C Cosmetics and look forward to our continued impact together in the years to come."
The most compelling proof of the impact that Grassroot Soccer and the support of M·A·C has come from the girls themselves:
"In the past, it was very shameful for me to get contraceptives, but now I know that I have the right to visit any health facility to get health services. And if I am denied, I can always call [a Grassroot Soccer Coach] to help me out." ––Elizabeth, Grassroot Soccer Participant, Zambia
"I know that I can do anything — nothing can stop me from going for my goals. I can be an independent woman, never misuse my body and be successful in life. I know that my body is mine." ––Gertude, Grassroot Soccer Participant, Zimbabwe
"Young adolescents do not have that [desire] to get contraceptives in health facilities due to the fear of being judged by nurses or health workers. Since I'm an adolescent as well, it's easy for me to communicate with them about contraceptives. Girls don't have the fear of being judged." ––Norah, Grassroot Soccer Coach, Zambia
Visit https://www.maccosmetics.com/vivaglam to learn more about how you can get involved with M·A·C VIVA GLAM today.
About M·A·C Cosmetics
M·A·C (Make-Up Art Cosmetics) is a leading brand of professional cosmetics and part of The Estée Lauder Companies Inc. Since its creation in Toronto, Canada, over 30 years ago, the brand's popularity has grown through a tradition of word-of-mouth endorsement from Makeup Artists, models, photographers and journalists around the world. M·A·C is now sold in over 130 countries/territories worldwide. Follow M·A·C on TikTok, Twitter, Snapchat and Pinterest (@M·A·Ccosmetics); become a M·A·C fan on Facebook (facebook.com/MACcosmetics); follow M·A·C on Instagram (instagram.com/maccosmetics) and watch M·A·C videos on YouTube (youtube.com/maccosmetics). For a M·A·C location near you, visit maccosmetics.com.