Los Angeles Middle School Enters a New Era of Innovative Learning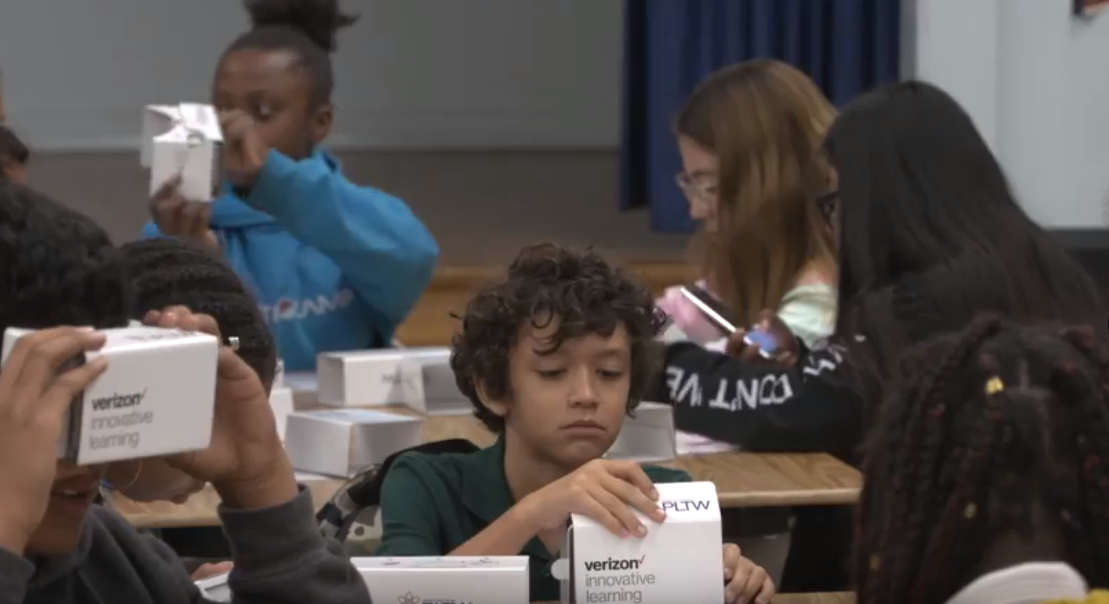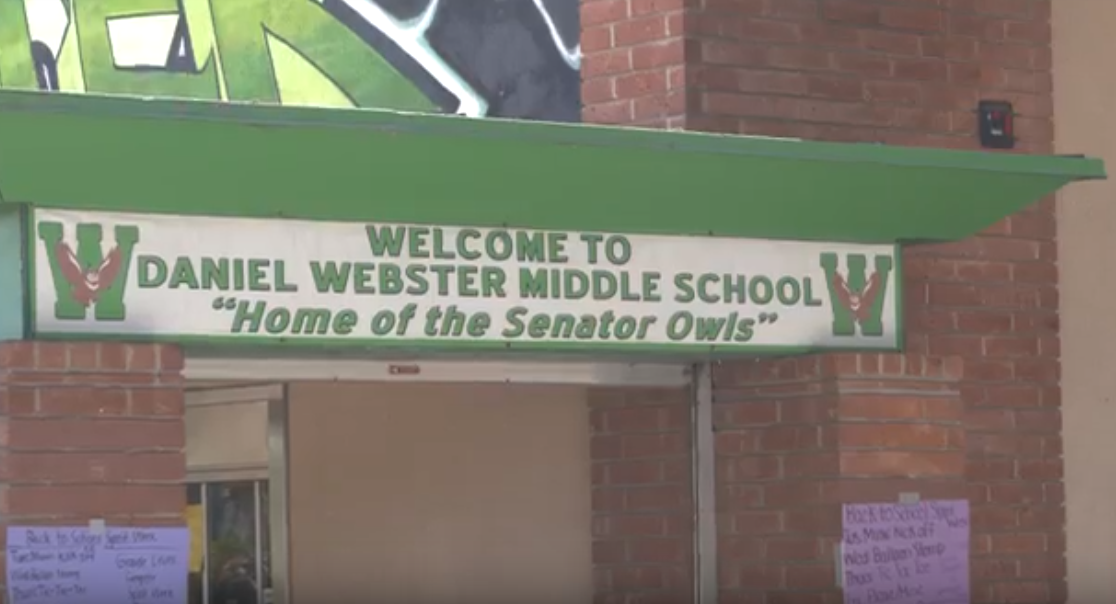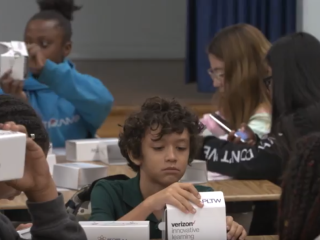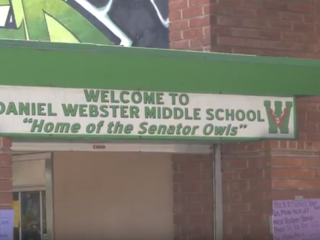 Daniel Webster Middle School in the Los Angeles Unified School District (LAUSD) has just begun a transformation to a new era of learning.
Last spring, the school won a nationwide contest, and ultimately was given the opportunity to take part in Verizon Innovative Learning, the signature program of the Verizon Foundation. This week, Daniel Webster got the first taste of what being a Verizon Innovative Learning school means, as students were treated to an immersive virtual reality field trip.
Verizon Innovative Learning is a holistic program that provides free technology, free internet access, and hands-on learning experiences to under-resourced middle schools. It has been tackling the digital divide in America since 2012, and has reached two million students to date. This fall the number of participating schools reached 100, including three LAUSD middle schools, John A. Sutter, Samuel Gompers and Thomas A. Edison. Daniel Webster Middle School, which received the most votes last spring when Verizon invited the public to tweet nominations for a school in need to join the program, will be the fourth participating LAUSD school when it begins the Verizon Innovative Learning program next fall.
The program gives all teachers and students their own tablets with data plans that provide reliable internet access at school and at home. These connected devices, along with a specially designed curriculum, open a new realm of educational opportunities for students to acquire the skills needed for good jobs and entrepreneurship in the digital economy. 
According to experts, including reports by the Institute for the Future and The World Economic Forum, future employees will need complex problem-solving, critical thinking, collaboration and creativity to be successful in tomorrow's tech-focused jobs. To help them develop these abilities, Verizon Innovative Learning puts learning in students' hands – literally and figuratively.
The hands-on, student-centered model encourages students to drive their own learning paths. Students take on a more active role in the learning process, helping teachers to learn functionality and collaborating with them to discover more ways to put the tablets to use. "Students have more ownership. That not only makes them more engaged, it also brings out their creativity," says Alissa Womack, who serves as Digital Learning Coach for the Irving, Texas school district, which joined Verizon Innovative Learning in 2017. Digital Learning Coaches, such as Womack, are an integral part of the Verizon Innovative Learning program, helping teachers to adapt to changing roles and to realize the full potential of technology in the classroom.
This week's preview of the Verizon Innovative Learning program for Daniel Webster's students included a workshop in virtual reality provided by Project Lead the Way, one of the leading nonprofits with which Verizon partners to deliver its programs. The exercise allowed students to visit the White House, Grand Canyon and Eiffel Tower in an immersive VR experience, and enabled them to create their own 360-degree VR landscapes.
Daniel Webster's Principal, Marla Mason, says "The Verizon Innovative Learning program will give us the tools and resources to succeed in our mission to provide all learners with an excellent 21st Century education and to support students to solve problems through creativity, collaboration, critical thinking and communication. We could not be more excited to get started!"
Verizon Innovative Learning
Millions of American students lack the access to technology and the skills they need to succeed in the digital world1. Since 2012, Verizon has been working to help solve this problem holistically through a transformative program called Verizon Innovative Learning.
Verizon Innovative Learning provides free technology, free internet access, and hands-on learning experiences to help give under-resourced students the education they deserve. Powered by a next-gen, technology-infused curriculum that fundamentally changes the way teachers teach and students learn, Verizon Innovative Learning is giving kids the ability to do more in this world. Students are showing improvement in math and reading2, and they're more engaged in school3.
1Pew Research Center Analysis of 2013 American Community Survey (IPUMS).
2Westat March 15, 2017 Research.
3Across all VIL programs that reported data in 2017.