Local Investing for Impact: A New Tool for Place-Focused Foundations
By Deb Markley Senior Vice President, LOCUS Impact Investing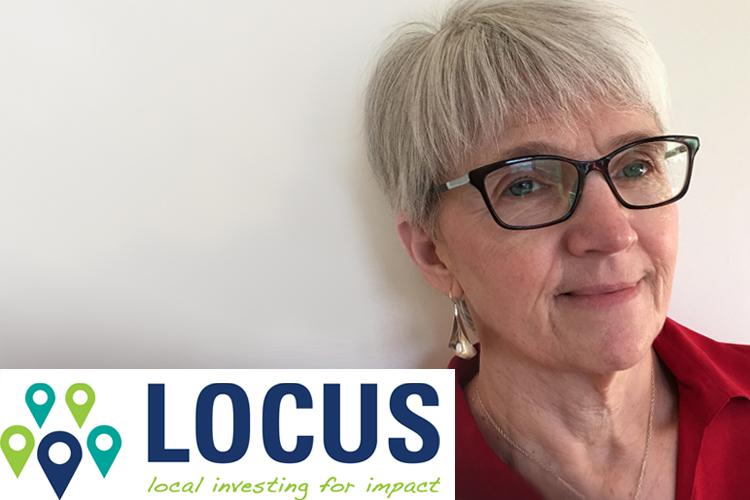 Deb Markley, LOCUS Impact Investing
Originally published in GreenMoney Journal
After decades of working at the intersection of community development, philanthropy and community economic development, we see a significant shift in how philanthropic assets are being used to build vibrant, prosperous communities. More and more place-focused foundations are seeking to complement their grant-making with local investments to create greater impact in their own communities. There's a growing recognition that traditional grant-making is not enough to address complex, tough community issues like early childhood education, affordable and energy efficient housing, good jobs and career opportunities for all. But many place-focused foundations struggle with the "how to" engage in local investing for impact. Recognizing this gap, LOCUS Impact Investing, a new social enterprise owned by a nonprofit community development financial institution (CDFI) was launched in 2017 to be a resource and solution for foundations seeking to engage in local, mission-aligned investing.
With their commitment to community prosperity front and center, place-focused foundation leaders are looking at all the tools at their disposal. One tool available is impact investing – "investing in companies, organizations, and funds with the intention to generate measurable social and environmental impact alongside financial return" (Global Impact Investing Network). Impact investing is a broad, complex and evolving field and impact investing in place has its own unique opportunities and challenges. Foundations, including those focused on underserved rural and urban communities, are looking to local impact investing to build prosperity in their communities. Across the country and in communities of all sizes, local impact investing is helping to create affordable housing, access to fresh food, entrepreneur financing and availability of quality childcare. However, local mission-aligned investing presents its own challenges for foundations. How can a foundation identify and assess investment opportunities, conduct due diligence on these deals to mitigate risk, close these transactions, and then effectively service and monitor these investments for both financial and social impacts? LOCUS was created to provide the services that allow more place-focused foundations to unlock their philanthropic capital and invest locally – in companies and organizations that generate measurable social, environmental and financial returns in their communities.
Enabling place-focused foundations to invest their capital locally to build prosperous, vibrant communities is the vision of LOCUS Impact Investing. Virginia Community Capital (VCC) is a CDFI loan fund and CDFI bank that has worked for more than a decade in what LOCUS founder Teri Lovelace calls "social capital space – deploying capital to create jobs, enhance quality of life and build stronger communities." In 2017, VCC acquired the Center for Rural Entrepreneurship (CRE), a national nonprofit founded by Deb Markley and Don Macke, with deep experience building foundation capacity to engage in community development philanthropy and capture some of the expected intergenerational Transfer of Wealth for community investment. In true entrepreneurial spirit, we saw the need and launched LOCUS.
LOCUS builds on VCC's 11 years of experience in successfully deploying over $400 million for vital community projects while leveraging total community impact of over $1 billion. LOCUS combines that expertise with CRE's work with community and other place-focused foundations to embrace their important role in economic development. LOCUS' mission-aligned "banking" experience and financial infrastructure create a much needed "on-ramp" for foundations that want to engage in local investing for impact.
So, why create LOCUS now? We are living in times when more traditional public sources of community and economic development funding are challenged; many local governments are still struggling with revenue shortfalls and federal budget impasse seems like a perpetual state of affairs. In Don Macke's words, "finding the financial resources necessary for community building is increasingly challenged; that is why I have come to believe that philanthropic impact investing represents such a promising solution".
We know that local investing for impact is a promising solution to addressing critical community issues. 
Read the rest of Deb's article and her biography here - http://greenmoneyjournal.com/local-investing-for-impact-a-new-tool-for-place-focused-foundations