LIXIL's SATO Tap Aims to Improve Hygiene for Millions in Developing Economies
LIXIL's SATO Tap Aims to Improve Hygiene for Millions in Developing Economies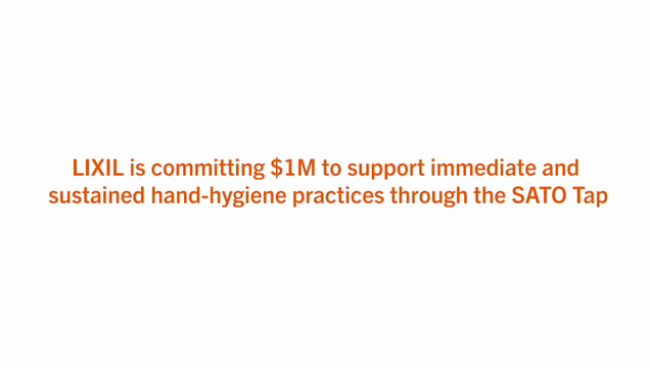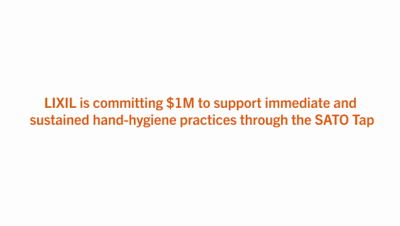 Tuesday, July 14, 2020 - 10:00am
According to UNICEF, 40% of the world's population does not have access to basic handwashing facilities or soap at home. LIXIL has introduced the innovative SATO Tap, a new product that will help improve hygiene for millions in developing economies during COVID-19 and beyond.
Watch the inventor Daigo Ishiyama discuss what inspired him to create this solution that can be used in households without access to running water.
Learn more about the SATO Tap here
About LIXIL
LIXIL makes pioneering water and housing products that solve everyday, real-life challenges, making better homes a reality for everyone, everywhere. Drawing on our Japanese heritage, we create world-leading technology and innovate to make high quality products that transform homes. But the LIXIL difference is how we do this; through meaningful design, an entrepreneurial spirit, a dedication to improving accessibility for all, and responsible business growth. Our approach comes to life through industry leading brands, including INAX, GROHE, American Standard, and TOSTEM. Approximately 75,000 colleagues operating in more than 150 countries are proud to make products that touch the lives of more than a billion people every day. Learn more at www.lixil.com and follow us on Facebook and LinkedIn.