Leveraging No/Low Code Platforms for Business Process Management
Leveraging business process management (BPM) as a key component of successful system design and development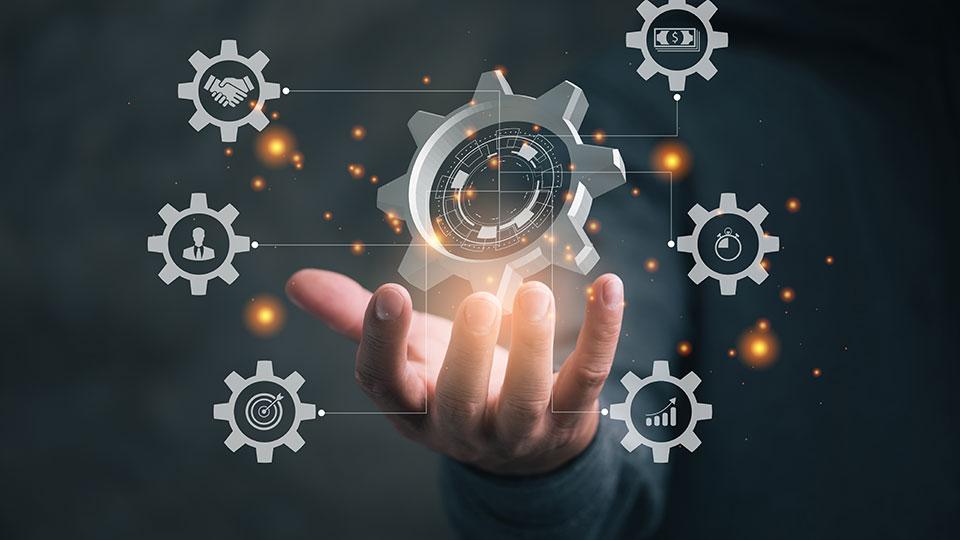 The Tetra Tech Federal IT Group's Segue Technologies leverages business process management (BPM) as a key component of successful system design and development.
Any organization that needs modernization of their business systems shares the common principle of improving delivery-specific outcomes for customers or stakeholders. These outcomes are achieved through the design and implementation of connected operations, activities, and workflows—also known as business processes.
What is Business Process Management?
Business Process Management (BPM) is broadly the effort by which an organization defines, models, understands, improves, and monitors those processes. BPM coordinates the behavior of people, systems, information, and things to support an organization's strategy and goals. Given the critical link between processes and outcomes, it is not surprising that successful organizations spend considerable time and effort on process improvement.
As an organization grows, pivots into a new line of business or new market, faces new competitors, or adjusts to new regulations, so too must its business processes. This also necessitates modification of their business systems that support or control those processes. System sustainment is largely an ongoing effort to keep production systems up to date, not only with software versions and security standards, but also impacts to business processes.
While they may be specific to a certain job function, business processes do not exist in a vacuum. They are a set of discrete but connected activities involving a range of related stakeholders. They can be small and focused on a specific business unit or can support enterprise-wide processes such as Federal Planning, Programming, Budgeting, and Execution (PPBE), which pulls in budget information across numerous organizations over a years-long cycle to support the U.S. President's budget approved by Congress. These business processes are shared by and impact hundreds of systems and hundreds of thousands of people.
Applying BPM Within an Organization
In the past, BPM efforts were often focused on internal operations like finance, office management, or human resources and partner-facing processes like supply chain. However, our continued advances into a web-based market have increased the emphasis on business systems for customer-facing processes.
We have leveraged BPM as a key component of successful system design and development. In these efforts, we have found that understanding an organization's objectives is a critical challenge. Therefore, we start by understanding current processes and mapping how to rebuild those in a new platform. As an example, in modernizing the U.S. Air Force manpower system of record (MPES), we worked with manpower subject matter experts to define and document the Air Force business processes that it would execute. This resolved former system issues related to design for Army manpower processes and ensured the new system and its data accurately reflected Air Force customer understanding of manpower management processes.
Although BPM efforts vary widely in size, scope, and complexity, most involve the following basic phases:
Model—Identify, define, and create a representation of the complete process so it can be easily understood and communicated
Execute—Based on the model, develop and implement the process in a manner that can be repeatably performed and then apply automation if possible
Control—Ensure the process is consistently followed
Monitor—Collect meaningful and measurable data to determine the effectiveness of the process in delivering the expected value and benefits
Optimize—Use the data collected through monitoring and feedback into the modeling to determine if further process improvements can be made
Leveraging No/Low Code Platforms for BPM Initiatives within the U.S. Department of Defense (DoD)
BPM initiatives enable users to digitally model, build, and run various related processes and workflows to support strategic objectives for enterprise transformation. Collecting process data through monitoring features directly supports optimization efforts. As organizations seek to be more agile in their operations and better respond to new opportunities, some have turned to BPM vendors focused on No/Low Code technologies designed for non-technical subject matter experts to quickly build their own process flows. These tools offer:
Usability—Intuitive nature and functional focus on the business user for rapid acceptance
Ability to handle a federated development model—Ability for multiple developers to produce applications from a central production environment, increasing the speed of capability into the business users' hands
Shared platform—Capability for subordinate organizations to develop business processes specific to their needs
Process improvement and governance support—Use monitoring, logging, and management tools to assist with the operation and governance of the applications
Process variation—Support both enterprise and local processes from a single platform
Function as a low code platform—Simplify the development lifecycle and enable process subject matter experts to develop and maintain capabilities
We supported the Air Force Research Laboratory need for a BPM platform by supporting their evaluation of No/Low Code tools, implementing the tools they selected, staffing the development team with certified technicians, and training the customer community on the platform.
Tetra Tech is working with various No/Low Code platforms to rapidly modernize DoD customer systems. We engage with our customers on their critical business processes and data interfaces to prototype those functions in the modern, cloud-based platform. Not surprisingly, the BPM solution market is broad, with a large number of vendors offering a wide range of products—everything from large, enterprise platforms to small products with a niche organizational focus. Additionally, technologies such as robotic process automation (RPA), artificial intelligence (AI), analytics, and mobile applications are natural extensions of effective BPM initiatives with the potential to deliver significant benefit, not just for cost savings, but for greatly improved customer experiences.