LBG Canada Data Stories: The Use of the LBG Model Internationally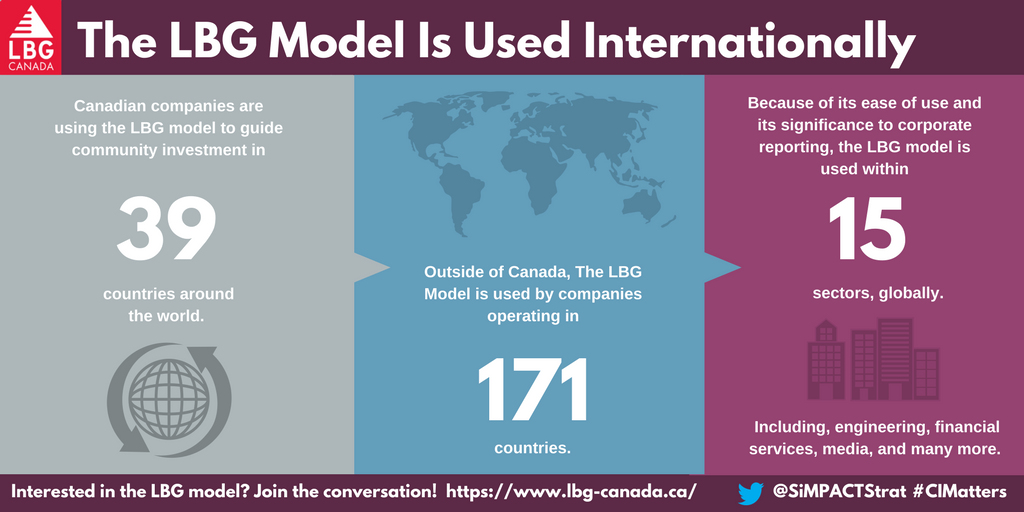 The Use of the LBG Model Internationally
The LBG Model is used internationally.
Canadian companies are using the LBG model to guide community investment in 39 countries around the world. While outside of Canada, the LBG Model is used by companies operating in 171 countries. Because of its ease of use and its significance to corporate reporting, the LBG model is used within 15 sectors globally, including: engineering, financial services and media.
About LBG Canada
LBG Canada is a network of corporate community investment professionals from many of Canada's leading companies, who work together to apply, develop and enhance the use of the LBG Model and measurement framework in Canada. Participation in LBG Canada encourages companies to focus on strategy, measurement and reporting to demonstrate the business value achieved through investment in community. LBG Canada is facilitated by SiMPACT Strategy Group.
For more information, visit: www.lbg-canada.ca