Land Betterment Impact Minute #35: John Lanier of the Ray C. Anderson Foundation Discusses Drawdown Georgia - A Model for Other States to Identify Climate Solutions
Land Betterment Impact Minute #35: John Lanier of the Ray C. Anderson Foundation Discusses Drawdown Georgia - A Model for Other States to Identify Climate Solutions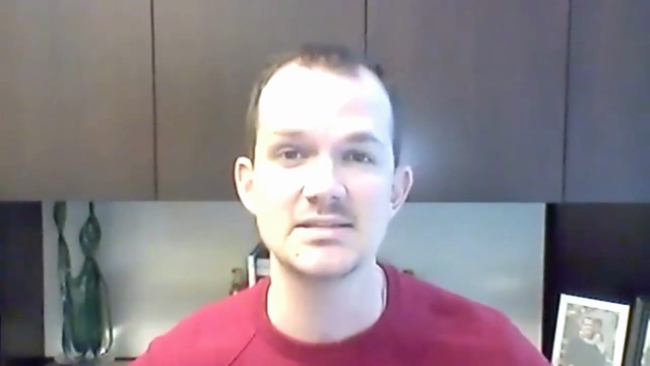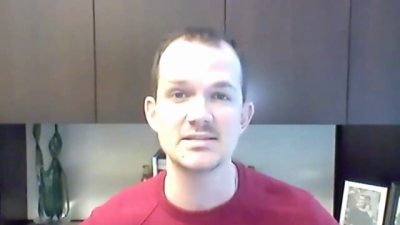 Thursday, March 31, 2022 - 10:00am
FISHERS, Ind., March 31, 2022 /3BL Media/ - Land Betterment Corporation ("Land Betterment" or the "Company"), an environmental solutions company fostering positive impact through upcycling former coal mining and industrial sites to create sustainable community development and job creation, today released Episode #35 of its Impact Minute video blog series.
In this episode, John Lanier, Executive Director at the Ray C. Anderson Foundation discusses one of the Foundation's initiatives, Drawdown Georgia. Inspired by Project Drawdown®, Drawdown Georgia is the first state-centered effort to crowdsolve for climate change, with a goal to reduce the state's climate impact by 30% in ten years. To view Episode #35 of the Impact Minute on Land Betterment's YouTube Channel, click here and to learn more about John Lanier and the Ray C. Anderson Foundation, click on this link.
The Impact Minute is a short video series hosted by Land Betterment where members of the global CSR community discuss relevant topics related to businesses that aim to address environmental and social issues.
About The Ray C. Anderson Foundation
The Ray C. Anderson Foundation was created in honor of the late Ray C. Anderson (1934-2011), founder of Interface, Inc. During his time at Interface, Ray championed the notion of businesses doing well by doing good. It's these noble qualities of advancing knowledge and innovation around environmental stewardship and sustainability that recognized Ray as a pioneer in industrial ecology. The purpose of the Foundation is to perpetuate these shared values and continue the legacy that Ray left behind. Through research and funding, the Foundation aims to help create a better world for future generations—tomorrow's child. Connect with the Foundation on Facebook, Twitter and YouTube. One of the Foundation's key funding initiatives is Drawdown Georgia. Connect with Drawdown Georgia on Facebook, LinkedIn, Twitter and Instagram.
About Land Betterment Corporation
Land Betterment Corporation, an Indiana Benefit Corporation and Pending B-Corp, is an environmental solutions company focused on fostering a positive impact through upcycling former coal mining sites to create sustainable community development and job creation. The Company utilizes a complete solution-based lifecycle program to restore and rehabilitate the environment and revitalize communities in need of change and opportunity. Land Betterment accomplishes this by identifying un-reclaimed, run-down and neglected coal mining sites, fixing the environment through reclamation and remediation, and then repurposing the land to support a sustainable business that serves the community. Land Betterment firmly believes that with real solutions it is possible for restoration of impacted areas to live side-by-side long term employment, while building sustainable and safe surroundings for communities and our planet. Connect with the Company on LinkedIn Twitter and Facebook.
Special Note Regarding Forward-Looking Statements
This press release contains "forward-looking statements" within the meaning of the Private Securities Litigation Reform Act of 1995. Forward-looking statements involve known and unknown risks, uncertainties, and other important factors that could cause the Company's actual results, performance, or achievements or industry results to differ materially from any future results, performance, or achievements expressed or implied by these forward-looking statements. These statements are subject to a number of risks and uncertainties, many of which are beyond Land Betterment Corporation's control. The words "believes", "may", "will", "should", "would", "could", "continue", "seeks", "anticipates", "plans", "expects", "intends", "estimates", or similar expressions are intended to identify forward-looking statements, although not all forward-looking statements contain such identifying words. Any forward-looking statements included in this press release are made only as of the date of this release. The Company does not undertake any obligation to update or supplement any forward-looking statements to reflect subsequent events or circumstances. The Company cannot assure you that the projected results or events will be achieved.
Company Contacts:
Mark LaVerghetta
317.537.0492 ext. 0
Chief Governance Officer, Corporate Finance
info@landbetterment.com
Stephanie Conzelman
207.205.0790
Stakeholder Engagement Director
info@landbetterment.com