Land Betterment Appoints Byron E. Price, Ph.D. to Board of Directors
Dr. Price is highly skilled in utilizing the theory of academia and its application to solving real world problems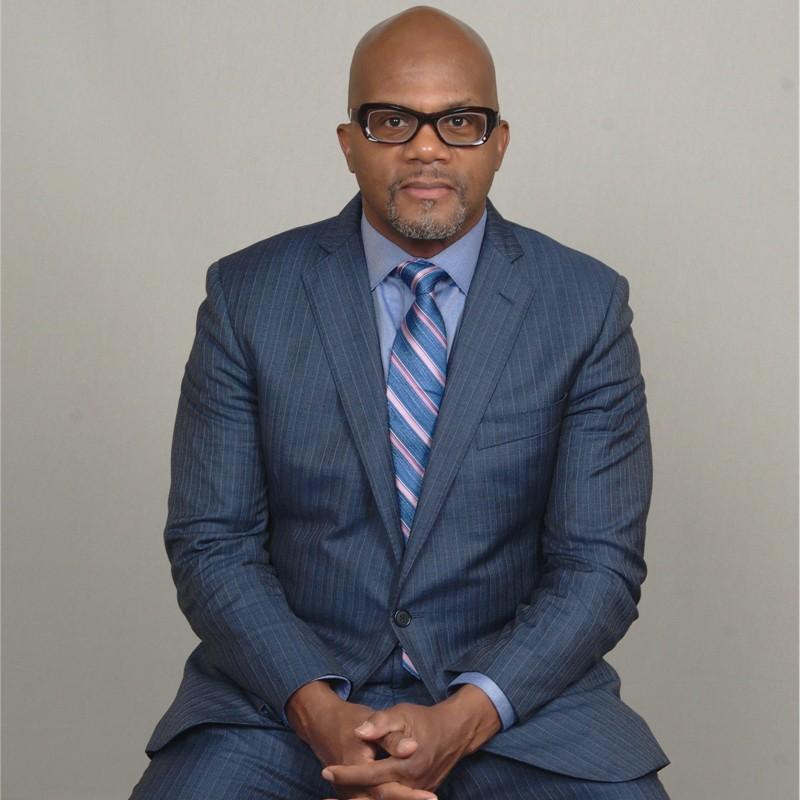 Dr. Byron E. Price, Land Betterment Independent Director
FISHERS, Indiana, February 8, 2023 /3BL Media/ - Land Betterment Corporation ("Land Betterment" or the "Company"), an environmental solutions company fostering positive impact through upcycling former coal mining and industrial sites to create sustainable community development and job creation, today announced the appointment of Dr. Byron E. Price to its Board of Directors as an Independent Director.
Throughout Dr. Price's 40+ year career he has held many positions across multiple fields to include: Doctor of Public Policy and Administration, Professor, Dean, Director, Captain of the United States Army, Global Advisor, Research Fellow, Author, Lecturer and Speaker. Dr. Price holds a Doctor of Philosophy and Public Policy and Administration from Mississippi State University, a Master of Business Administration from Oklahoma City University and a Bachelor of Science and Master of Public Administration from Texas Southern University. During his distinguished career he has focused his work in the fields of Public Policy, Social Impact Investment, Prison Privatization, Prisoner Reentry, Mass Incarceration, Race and Gender, Social Justice, Workforce Development and Social Entrepreneurship.
Dr. Price who is an experienced professor and policy entrepreneur, is acutely aware of the balance between utilizing the theory of academia and its application to solving real world problems. During his time at Rutgers University, he was responsible for the creation of the Diversity Fund in 2004, which enabled disadvantaged minority students an opportunity to continue their studies. He also taught in the Executive MPA program where leading local and state officials were able to bridge theory and practice. For his work, he was awarded in 2006 the Human Dignity Award; one of the highest honors Rutgers bestows on individuals dedicated to promoting a culturally enriching environment at Rutgers and the surrounding community.
Mark LaVerghetta, Chief Governance Officer of Land Betterment commented, "We are honored to have Dr. Price, who is skilled in social impact investment, economic, community, and rural development as well as workforce development training, join our Board of Directors. Byron has been a steadfast supporter of Land Betterment over the years as we built our unique model of fostering positive social and environmental impact by upcycling how we live and thrive to create sustainable community developments and opportunities. Byron has extensive experience in transitioning both urban and tribal communities around the world and we are looking forward to drawing upon both his vast knowledge and network, as well as his application of principles in real world scenarios."
Dr. Price added, "I am so impressed with Land Betterment's mission to create scalable impact that is both environmentally and economically sound in underserved regions throughout the United States. In my role as Independent Director, I am looking forward to being part of their continued success fostering positive impact through upcycling former coal mining and industrial sites and creating sustainable community development and job creation."

About Land Betterment Corporation 
Land Betterment Corporation, an Indiana Benefit Corporation and Pending B-Corp, is an environmental solutions company focused on fostering a positive impact through upcycling former coal mining sites to create sustainable community development and job creation. The Company utilizes a complete solution-based lifecycle program to restore and rehabilitate the environment and revitalize communities in need of change and opportunity. Land Betterment accomplishes this by identifying un-reclaimed, run-down and neglected coal mining sites, fixing the environment through reclamation and remediation, and then repurposing the land to support a sustainable business that serves the community. Land Betterment firmly believes that with real solutions it is possible for restoration of impacted areas to live side-by-side long term employment, while building sustainable and safe surroundings for communities and our planet. For more information visit landbetterment.com or connect with the Company on Facebook, Twitter, and LinkedIn.
Special Note Regarding Forward-Looking Statements 
This press release contains "forward-looking statements" within the meaning of the Private Securities Litigation Reform Act of 1995. Forward-looking statements involve known and unknown risks, uncertainties, and other important factors that could cause the Company's actual results, performance, or achievements or industry results to differ materially from any future results, performance, or achievements expressed or implied by these forward-looking statements. These statements are subject to a number of risks and uncertainties, many of which are beyond Land Betterment Corporation's control. The words "believes", "may", "will", "should", "would", "could", "continue", "seeks", "anticipates", "plans", "expects", "intends", "estimates", or similar expressions are intended to identify forward-looking statements, although not all forward-looking statements contain such identifying words. Any forward-looking statements included in this press release are made only as of the date of this release. The Company does not undertake any obligation to update or supplement any forward-looking statements to reflect subsequent events or circumstances. The Company cannot assure you that the projected results or events will be achieved.
Company Contacts: 
Mark LaVerghetta 
317.537.0492 ext. 0 
Chief Governance Officer, Corporate Finance 
info@landbetterment.com
Stephanie Conzelman 
207.205.0790 
Stakeholder Engagement Director 
info@landbetterment.com
Source: Land Betterment Corporation