KOHLER BOLD Ability Is Creating A Disability-Friendly Workplace
KOHLER BOLD Ability Is Creating A Disability-Friendly Workplace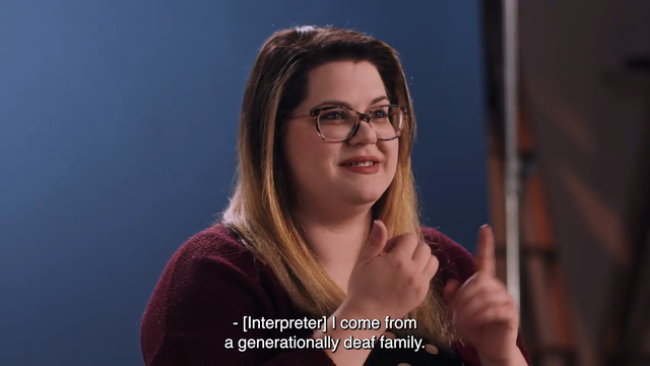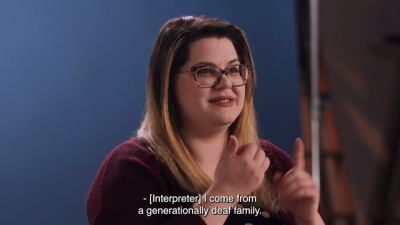 Thursday, March 31, 2022 - 12:00pm
New mom. World traveler. CAD Designer. Deaf woman.
Ashley Schrubbe brings enthusiasm and determination to all aspects of her life.
This Deaf History Month, we are proud to introduce our newest business resource group, KOHLER BOLD Ability, a global team dedicated to creating a disability-friendly workplace. Together, we are committed to providing the tools for equal access, opportunity and success for our associates with diverse abilities.
Learn more about Diversity, Equity & Inclusion at Kohler
About Kohler Co.
Founded in 1873 and headquartered in Kohler, Wisconsin, Kohler Co. is one of America's oldest and largest privately held companies comprised of more than 40,000 associates. With more than 50 manufacturing locations worldwide, Kohler is a global leader in the design, innovation and manufacture of kitchen and bath products; luxury cabinetry, tile and lighting; engines, generators, and clean energy solutions; and owner/operator of two, five-star hospitality and golf resort destinations in Kohler, Wisconsin, and St. Andrews, Scotland. Kohler's Whistling Straits golf course recently hosted the 43rd Ryder Cup. The company also develops solutions to address pressing issues, such as clean water and sanitation, for underserved communities around the world to enhance the quality of life for current and future generations. For more details, please visit kohlercompany.com