Know Before You Go: Key EHS Insights for Global Expansion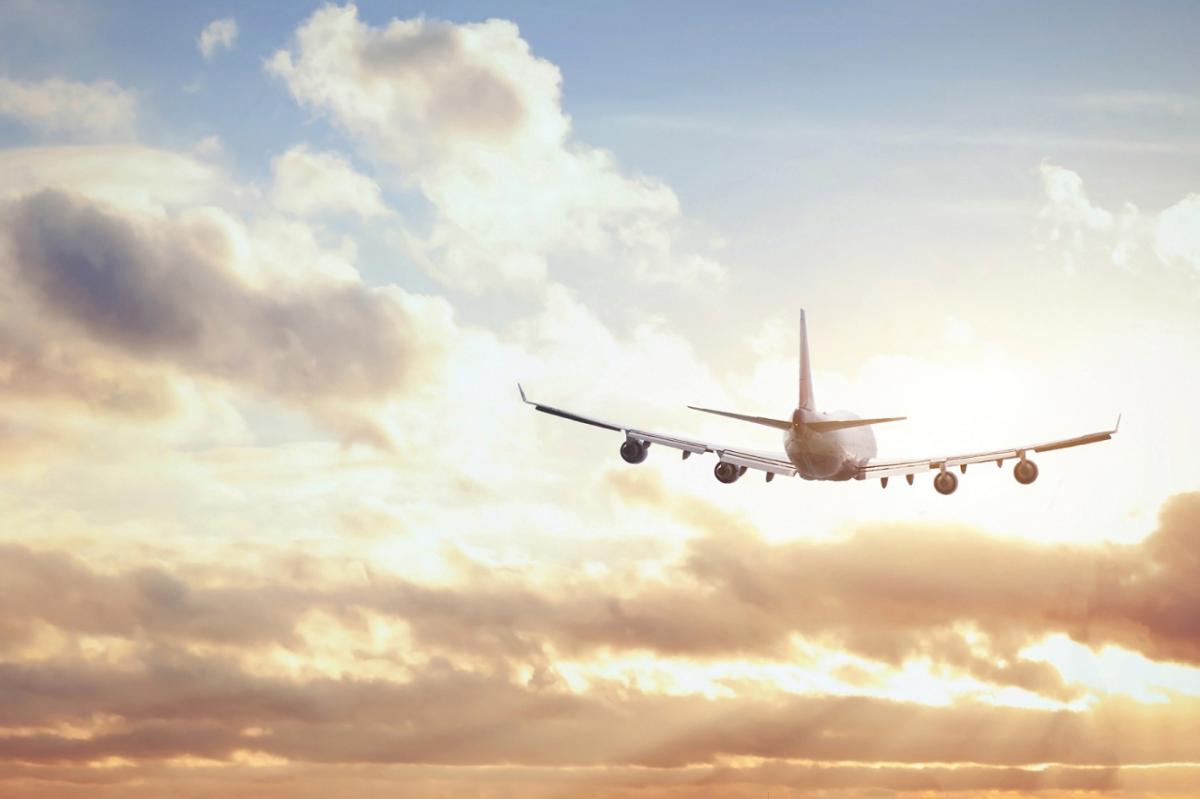 Know Before You Go: Key EHS Insights for Global Expansion
The world is a big place full of new and exciting opportunities just waiting for you to explore. Companies both large and small are seeking to expand globally to reach new markets and broaden their reach. While advancing technologies have made global expansion more feasible, there are still many challenges and barriers that can determine the success of your expansion efforts.
Navigating the cultural nuances and regulatory requirements of a new country can be taxing and overwhelming. There are so many elements to consider - from language barriers to working expectations to EHS legal and regulatory compliance. The consequences of mishandling even just one of these key elements can range from unhappy employees to a damaged company reputation to fines and lawsuits.
But have no fear. We're here to take you on a journey through the top EHS compliance considerations and obstacles for global expansion with some great examples along the way.
Local Resources
Before we dive into our top considerations, we'll let you in on our biggest advantage to expanding into new geographies: utilizing local resources!
You can spend hours, days, or even months researching a new location for expansion, but all that time and effort still won't stand up to the expertise of a local resource. It's like traveling to a new place for the first time: travel sites have fun tips, but nothing beats getting the inside scoop from a local.
Antea Group, as a founding member of Inogen Alliance, provides local resources and expertise to help you understand all the cultural nuances and interpret country-specific EHS compliance requirements. Inogen Alliance is a global network of local independent EHS consultancies, totaling more than 5,000 staff in over 200 offices across 120 countries. Each Inogen Alliance associate provides a local understanding of current EHS issues combined with resources and regulatory knowledge in the regions they serve.
Many EHS registers and database systems available provide a robust package, providing companies with all regulations available in a given geography. This data dump of information quickly becomes confusing and overwhelming to EHS and ESG leaders. Having local partners evaluate your specific facility type and needs helps to ensure that only relevant EHS and ESG regulations are identified.
EHS Software Platforms
As companies expand into different geographies, EHS regulations also expand. Many organizations struggle with retaining and meaningfully storing the EHS regulation information and often end up storing this data clumsily in an excel form using filtering and other tools. But excel can only do so much. This can cause EHS leaders to struggle with identifying what regulations are required for their facility type in the new geography and make sharing this data with regional and facility leaders a challenge.
Finding a good software solution, like the ones offered by denxpert, one of our Inogen Alliance associates, can resolve these challenges and save organizations time and resources when it comes to staying on top of EHS regulations. Good EHS software helps you find the right information, at the right time, for the right location. With software like denxpert, you can avoid irrelevant, misleading information as the software includes a list of site-level implications specific to the company's activities with periodic changes. It also minimizes human error.
Now that we've shared some of our tips and tricks for global EHS compliance, let's review some of the key considerations for global expansion and the lessons we've learned along the way.
Geography Nuances
When entering a new geography, there are many aspects of the culture that, when not handled in the right way, can turn into major barriers. Language is one of those aspects that can be much more complex than it seems on the surface and must be accommodated when conveying EHS rules and regulations to local staff.
International Example:
In South Africa, all safety documentation must be provided in 3 different dialects. In Nigeria, there are 510 cataloged living languages--English is the official language and is widely used for education, business transactions, and for official purposes.
One of the trickier elements of expanding to a new location is understanding the cultural nuances of that region. Unlike language, holidays, or legal requirements, cultural nuances aren't explicitly stated or easy to research. Cultural nuances can impact the use of time, the role different people play in the workplace, working expectations, and more. This is where that knowledge from a local resource will play a major role. Getting cultural nuances right is key to happy workers and maintaining a good reputation in your new location.
International Example:
In Mexico, the culture of time is very relaxed and it's very common—and even considered normal—to arrive up to fifty minutes late for both professional and personal appointments. On the other hand, in South Korea time is considered extremely important, with great emphasis placed on arriving on time for all meetings and appointments.
Culture Integration
Dealing with cultural nuances is not just relevant when opening a new facility, it also plays an important role when integrating a newly purchased company into a parent company. Oftentimes this parent company will be based elsewhere and have different expectations that the new facility must now adhere to. These expectations can be regulatory and social, both requiring careful knowledge of cultural nuances to properly integrate the companies.
International Example:
If a parent company is based in the EU or US, those regulations are followed, while the new location regulations may not be as strict or robust. However, the company may require all facilities to enforce these stronger regulations, causing significant changes in operation for the new company.
While changing regulations and operations has a big impact on a company, social shifts must also be considered. If a company has certain social nuances in place, then integration can be tricky as employees shift to new practices. Without a clear understanding of social aspects in a company, errors can be made that cause distrust and slow the integration process.
International Example:
A US-based company recently expanded its global retail business into Japan. As part of the company's EHS program, a local injury and illness prevention committee was initiated, and women were chosen for over 50% of the committee's leadership roles. These employees were all well-qualified and were considered excellent choices for this role.
However, the company hadn't fully understood or considered the host country's perception of women in leadership roles. In this instance, it was considered inappropriate for women to lead a committee that included men. As a result, the men on the committee refused to participate in meetings.
Global Sustainability
Many countries have robust environmental sustainability requirements and regulations, which directly impact a company's EHS efforts. By showing commitment to sustainability in the new country, a company's environmental awareness and responsibility are underlined, and the brand's reputation is protected.
International Example:
In Singapore, both new and existing buildings must undergo extensive remodeling to achieve the Green Mark Certified level of compliance. The Green Mark's rating system includes Platinum, Gold Plus, Gold, and Certified designation levels. Scores and ratings are based upon areas such as energy efficiency, water efficiency, sustainable awareness and operation, and indoor environmental quality, along with other green features. Being certified can have a positive effect on your corporate image and on the leasing and resale value of buildings.
EHS + ESG Requirements
Companies expanding into new countries are often surprised by some of the unique EHS requirements they must follow, not to mention the emerging focus on ESG. It can be challenging to learn all the existing requirements when entering a new country, not to mention keeping up with the rapidly evolving regulations surrounding various ESG topics.
International Example:
South Korea provides liability protections to those companies that hire a licensed Soil Environmental Assessment (SEA) institute to perform environmental due diligence. Phase I and II environmental site assessments performed by private consulting firms not working with a licensed institute or utilizing laboratories outside of the country will not be accepted by the government and will not provide liability protection.
Wow. That's a lot of information, and that's just the tip of the iceberg. Luckily, you don't have to tackle this work on your own. Learn more about how our EHS Passport service can help you in your journey to global expansion.
About Antea Group
Antea®Group is an environment, health, safety, and sustainability consulting firm. By combining strategic thinking with technical expertise, we do more than effectively solve client challenges; we deliver sustainable results for a better future. We work in partnership with and advise many of the world's most sustainable companies to address ESG-business challenges in a way that fits their pace and unique objectives. Our consultants equip organizations to better understand threats, capture opportunities and find their position of strength. Lastly, we maintain a global perspective on ESG issues through not only our work with multinational clients, but also through our sister organizations in Europe, Asia, and Latin America and as a founding member of the Inogen Alliance. Learn more at us.anteagroup.com.