Kimberly-Clark Professional Supports Essential Heroes During the Pandemic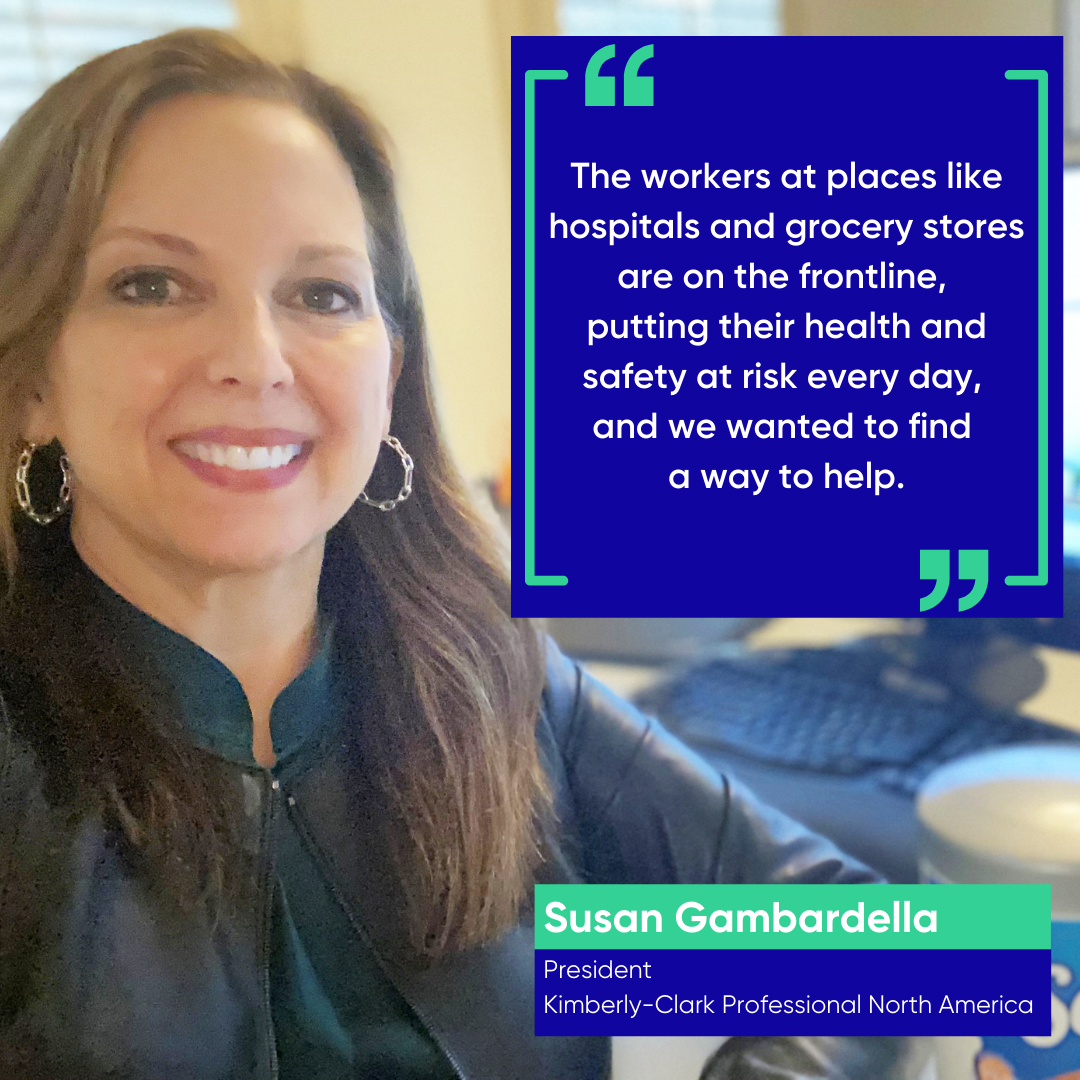 Starting any new job at the onset of the COVID-19 pandemic was a challenge, but for Susan Gambardella–the president of Kimberly-Clark Professional North America – her top priorities were taking care of her team members as well as the essential heroes in the commercial cleaning industry who use Kimberly-Clark Professional's trusted brands to keep others safe.  
"We knew there would be an increase in cleaning protocols to battle infectious diseases and viruses like COVID-19 at places like hospitals and grocery stores," she said. "The workers at these places are on the frontline, putting their health and safety at risk every day, and we wanted to find a way to help."
In response, Kimberly-Clark Professional donated $500,000 to fund a scholarship program and help small cleaning businesses around the globe gain Global Biorisk Advisory Council (GBAC) certification. GBAC certification focuses on prevention, response and control measures for biohazards in the workplace and emphasizes disinfection cleaning services training. The pandemic has disproportionately impacted women, who make up most of the cleaning industry, and one of the program's priorities is to award half of the scholarships to women. Susan credits Kimberly-Clark for supporting this goal.
"Kimberly-Clark is focused on building an inclusive environment, supporting and empowering organizations that invest in small and women-owned businesses, and unlocking doors for women so they can thrive. I am so proud of our ability to support these essential heroes during such a challenging time."
The initiative has provided more than 6,000 scholarships in 84 countries so far.
One of the scholarship recipients is Brandi Harper, who lives in Americus, Ga. Brandi is the owner of Haylo Window Cleaning, and her team achieved GBAC certification, which ultimately saved Brandi's business during the pandemic and preserved jobs. 
"She was able to turn her business around and make everyone feel comfortable that she was qualified to handle what was happening in the world," Susan said. "It's a privilege to be a part of her journey."
By leading with purpose, Susan demonstrates care both inside and outside of Kimberly-Clark, and we want to thank these heroes in the cleaning industry who continue to keep thousands of people around the world as safe as possible – every day.