KeyCorp 2022 ESG Report Highlights Women In Business
Key4Women®: Empowering women in business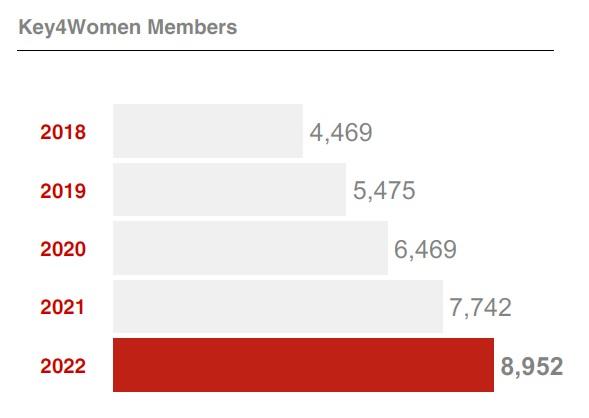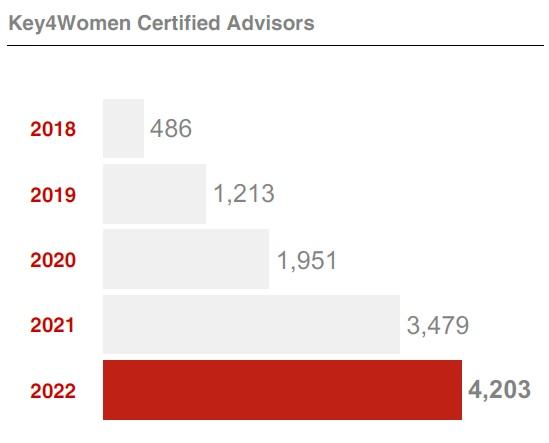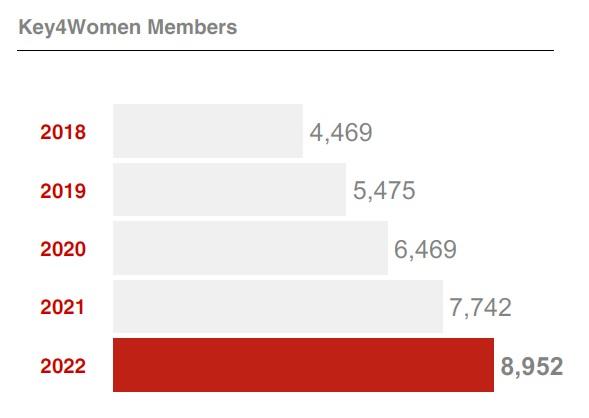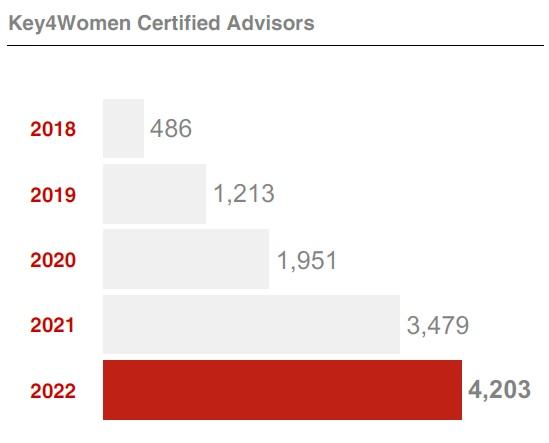 Originally published in Key's 2022 Environmental, Social, and Governance report
Through advocacy, connections, and empowerment, Key4Women supports the financial progress and empowerment of businesswomen, providing a wealth of resources to help them meet their personal and professional goals. Since its launch in 2005, our certified advisors have facilitated more than $12 billion in loans to women-owned businesses.
The program offers members:
Customized financial services and advice from Key4Women certified advisors
 
Exclusive member events and forums with industry experts to help foster professional and business development while creating lasting connections with industry leaders and professionals
 
Timely and robust thought leadership content and insights, covering the latest in financial and business trends to help women succeed
 
Strong support of national and local women organizations
With thousands of Key4Women Certified Advisors throughout Key's footprint, we understand the unique needs of women entrepreneurs and leaders. Access to capital and mentorship continue to be two critical needs of women-owned businesses, which is why Key4Women expanded its pitch contest from Northeast Ohio to Washington State in 2022. Through the competition, nearly $70,000 in cash prizes were awarded to 20 finalists.
To learn more about Key's commitments to empowering businesswomen, read the 2022 Environmental, Social, and Governance Report here.