KeyBank Provides $30 Million of Financing for the Cleveland Foundation Midtown Collaboration Center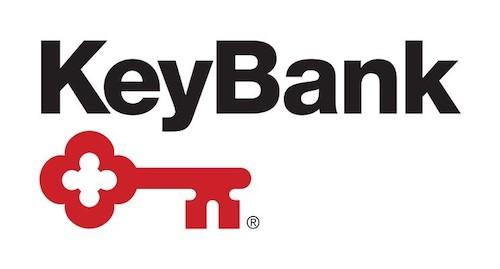 CLEVELAND, June 6, 2023 /3BL Media/ – KeyBank Institutional Advisors and KeyBank Community Development Lending and Investment (CDLI) provided $30 million of financing to the Cleveland Foundation (TCF) for the construction of the 95,000-square-foot Midtown Collaboration Center (Center) located in Cleveland's MidTown and historic Hough neighborhoods. The Center will be adjacent to TCF headquarters and aims to be both regionally significant and locally transformative.
KeyBank Institutional Advisors provided a $23.7 million loan to fund the new construction of the Center. Partners in this project include Case Western Reserve University (CWRU), University Hospitals (UH), the Cleveland Institute of Art (CIA), Hyland Software, and the Economic & Community Development Institute (ECDI), the country's largest SBA micro lender.
KeyBank CDLI provided a $6.3 million equity investment in the New Market Tax Credits. The Center will house partners including CWRU's new Center for Population Health Research, UH's new Diabetes Research and Wellness Center, CIA's new Interactive Media Lab, Hyland Software Training Center, JumpStart offices, ECDI – SBA Lending Center and Women's Resource Center, and the Brewery/Taproom (BIPOC-owned) & community-led music venue.
The Center will bridge Cleveland's downtown business center with its University Circle academic hub, bringing together multiple sectors and companies under one roof, to create a new model for a "both and" approach to economic activity that centers around community. The project builds upon the momentum of the adjacent Cleveland Foundation's Headquarters project. Together, these two buildings represent the first of eight proposed structures in the planned 12-acre civic district.
"This project is part of the Cleveland Foundation's overall mission of improving the quality of life in Cleveland neighborhoods and strengthening the fabric of our city as a whole," said Cathy O'Malley Kearney, Head of Key Institutional Advisors. "We are proud to be a part of this important project which will provide a pathway to economic opportunity."
"KeyBank is investing in this neighborhood with a commitment of capital for sustainable, inclusive, and equitable development," said Ryan Olman, KeyBank CDLI. "We are pleased to partner with the Cleveland Foundation to transform and strengthen Cleveland's neighborhoods and communities."
"The MidTown Collaboration Center offers a new model for purpose-driven collaboration, equitable, community-centered development and partnership," said Rosanne Potter, Cleveland Foundation Senior Vice President & Chief Financial Officer. "This project would not have been possible without KeyBank's commitment to the Greater Cleveland community."
About Key Institutional Advisors
For nearly 200 years, Key Institutional Advisors has provided advisory, investment management, growth advice, trust administration, customized credit, and banking services to non-profit, corporate, healthcare, pension, tribal, and government entities across the U.S. with a strategic focus on funding, sustainability, and governance. Key Institutional Advisors has nearly $14 billion in AUM and $62.3 billion in AUA, at March 31, 2023.
About KeyBank Community Development Lending and Investment
KeyBank Community Development Lending and Investment (CDLI) finances projects that stabilize and revitalize communities across all 50 states. As one of the top affordable housing capital providers in the country, KeyBank's platform brings together construction, acquisition, bridge-to-re-syndication, and preservation loans, as well as lines of credit, Agency and HUD permanent mortgage executions, and equity investments for low-income housing projects, especially Low-Income Housing Tax Credit (LIHTC) financing. KeyBank has earned 10 consecutive "Outstanding" ratings on the Community Reinvestment Act exam, from the Office of the Comptroller of the Currency, making it the first U.S. national bank among the 25 largest to do so since the Act's passage in 1977.
About KeyCorp
KeyCorp's roots trace back nearly 200 years to Albany, New York. Headquartered in Cleveland, Ohio, Key is one of the nation's largest bank-based financial services companies, with assets of approximately $198 billion at March 31, 2023. Key provides deposit, lending, cash management, and investment services to individuals and businesses in 15 states under the name KeyBank National Association through a network of approximately 1,000 branches and approximately 1,300 ATMs. Key also provides a broad range of sophisticated corporate and investment banking products, such as merger and acquisition advice, public and private debt and equity, syndications, and derivatives to middle market companies in selected industries throughout the United States under the KeyBanc Capital Markets trade name. For more information, visit https://www.key.com/. KeyBank is Member FDIC.