KeyBank Provides $13.7 Million in Total Financing for Affordable Housing in Alaska
Turnagain Place will support households earning 50% and 60% AMI, persons with disabilities and persons who have experienced homelessness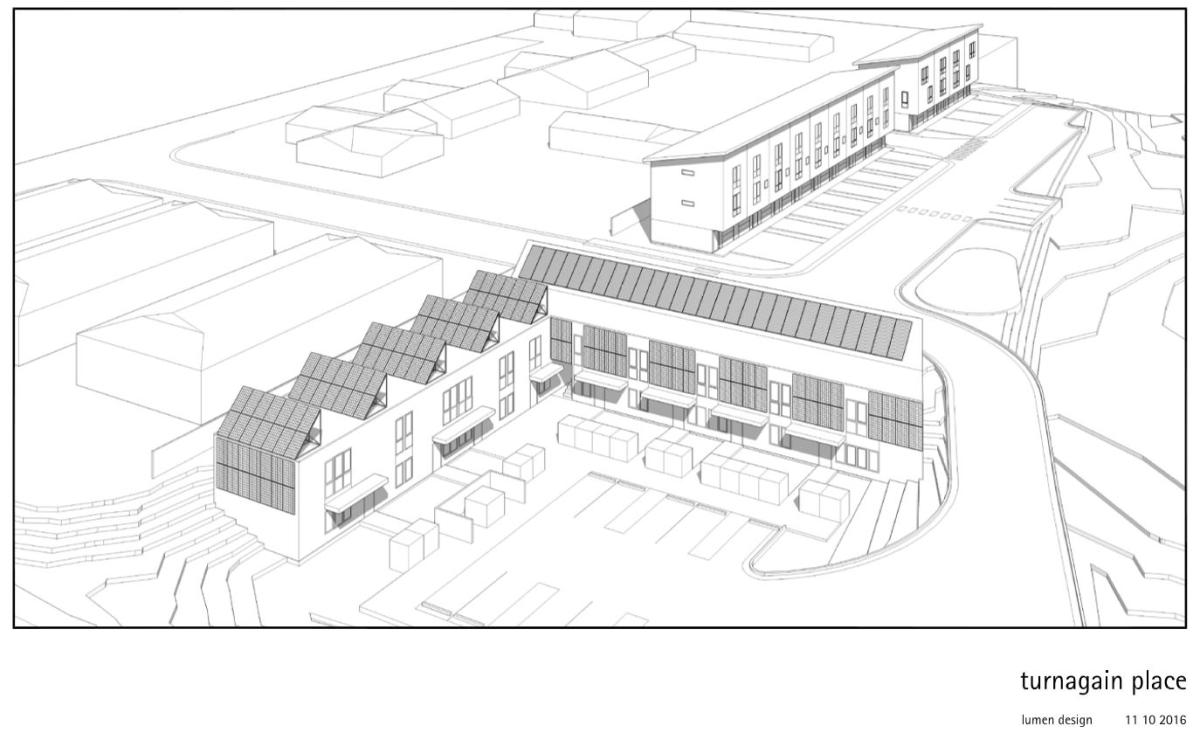 CLEVELAND, September 11, 2017 /3BL Media/ - KeyBank Community Development Lending & Investment (CDLI) has provided a total of $13.7 million in financing to Swell LLC, for the construction of Turnagain Place in Anchorage, AK. KeyBank financed a $6.3 million construction loan, a $5.9 million LIHTC equity investment and a $1.5 million balance sheet permanent loan. The 29-unit apartment project will serve households earning 50% and 60% AMI, persons with disabilities and persons who have formerly experienced homelessness.
"KeyBank has strong roots in Alaska," said Rob Likes, national manager of KeyBank's CDLI team. "We are deeply committed to helping the clients and communities we serve thrive, and proudly partner with local groups to build new, safe and decent affordable housing towards that end."
Among 29 units at Turnagain Place, 23 units will be restricted to households earning 50% and 60% AMI. Sixteen of these units will be fully equipped for persons with sensory and mobility impairments, 13 units will be set aside for residents with mental or physical disabilities, with selection preference given to veterans. Three units will be specifically set aside for residents who formerly experienced homelessness and the remaining six units will be unrestricted.
"We are excited to collaborate with KeyBank to make affordable housing with supportive services an option for all residents in our community," said John McGrew of V2, LLC, co-developer of the project
Turnagain Place will coordinate local community services for residents through Volunteers of America, including advocacy and referrals for employment, housing, mental health issues and treatment options for alcohol and substance abuse. It will also offer supportive living, in-home supports, physical disability supports and supported employment provided by Access Alaska.
"We use our flexible financing platform to meaningfully impact communities," said Jennifer Seamons of KeyBank's CDLI team. "Our work with Swell LLC demonstrates how a powerful combination of financial solutions will bring much-needed affordable housing to Anchorage."
In addition to supportive services, Turnagain Place will feature garage parking, central laundry, on-site management and a playground. 
Seamons arranged the financing with Victoria Quinn, also of KeyBank's CDLI team.
About Key Community Development Lending/Investment
KeyBank Community Development Lending and Investment helps fulfill Key's purpose to help clients and communities thrive by financing projects that stabilize and revitalize communities. Experts in complex tax credit investing, Key is one of a handful of affordable housing lenders in the country with a platform that brings together balance sheet, equity, and permanent loan offerings. In 2014, Key's Community Development Lending and Investment platform provided nearly $400 million in debt and equity financing to developments in underserved communities. KCDC alone has a substantial portfolio with a current book value of more than $1 billion, 90% of which is Low Income Housing Tax Credit investment. For its ability to lend to, invest in, and serve its communities, especially low-to-moderate income communities, KeyBank, as of its last exam, was the first top U.S. bank to have earned eight "Outstanding" ratings from the Office of the Comptroller of the Currency (OCC), for exceeding the terms of the Community Reinvestment Act (CRA) exam.
About KeyCorp
KeyCorp's roots trace back 190 years to Albany, New York. Headquartered in Cleveland, Ohio, Key is one of the nation's largest bank-based financial services companies, with assets of approximately $135.8 billion at June 30, 2017. Key provides deposit, lending, cash management, insurance, and investment services to individuals and businesses in 15 states under the name KeyBank National Association through a network of more than 1,200 branches and more than 1,500 ATMs. Key also provides a broad range of sophisticated corporate and investment banking products, such as merger and acquisition advice, public and private debt and equity, syndications and derivatives to middle market companies in selected industries throughout the United States under the KeyBanc Capital Markets trade name. For more information, visit https://www.key.com/. KeyBank is Member FDIC.
Contact: Laura Mimura laura.mimura@key.com 216-471-2883