KeyBank Partners With The Eastern Area of Links, Incorporated to Bring Financial Resources to Women of Color Small Business Owners and Entrepreneurs
KeyBank Partners With The Eastern Area of Links, Incorporated to Bring Financial Resources to Women of Color Small Business Owners and Entrepreneurs
KeyBank will conduct free Key4Women® business education workshops and provide $25,000 in micro-grant opportunities to small business owners in the communities served by Eastern Area Link Chapters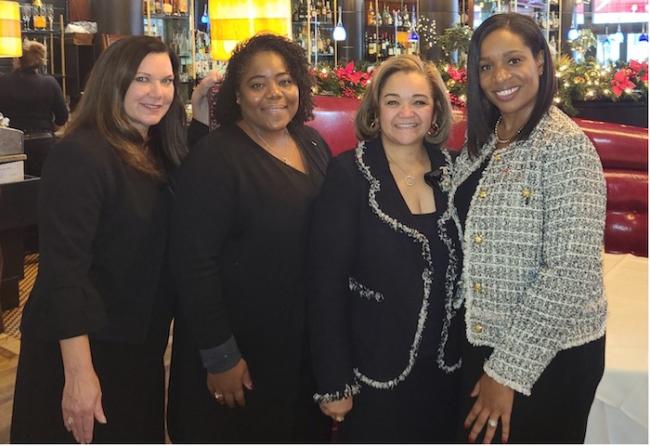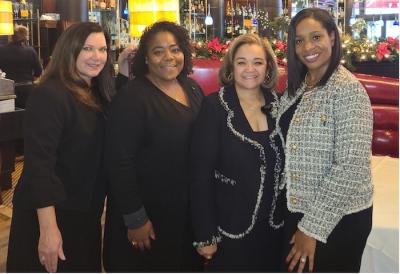 Thursday, January 13, 2022 - 9:00am
NEW HAVEN, Conn., January 13, 2022 /3BL Media/ – KeyBank and The Eastern Area of The Links, Incorporated, one of the nation's oldest and largest volunteer service organizations of professional women of African descent, announce a newly formed partnership to provide a customized Key4Women® Business Education Series and micro-grants to women of color small business owners and entrepreneurs. Through the partnership, KeyBank's Key4Women-certified financial advisors will present a three-session virtual workshop series with access to additional Key4Women national programming targeted to the financial needs of businesswomen. The Eastern Area of the Links will leverage its reach to help connect female entrepreneurs and small business owners of color throughout its service area which extends from Boston, MA to Roanoke, VA and encompasses 80 chapters with over 4,600 members. In addition, KeyBank Foundation will provide a grant of $25,000 for micro-grants to participants who successfully complete the Key4Women program and demonstrate a business need for technical and operational assistance, and the Links will recognize their Chapters who generate the most participation.
"The Links, Incorporated is committed to enriching and sustaining the culture and economic survival of African Americans and other persons of African ancestry. This exciting partnership with KeyBank supports our Eastern Area EmpowHER initiative which is designed to empower women of color to reach their full potential, including economically through the support of entrepreneurs and enterprises owned by women of color," said Links Eastern Area Director Dr. Shuana Tucker-Sims. "We are proud to join forces with KeyBank and look forward to a productive partnership that transform lives, and helps women of color who lead businesses thrive and grow."
Key4Women is an exclusive program offered by KeyBank that advocates, connects and empowers women as they progress on their journey to financial wellness. Established in 2005, the program is implemented through a national network of Key4Women-certified financial advisors who understand the unique needs of women entrepreneurs and leaders, and provides customized tools, programming, resources, and events specifically targeted to women and their allies.
"Key4Women shares The Link's passion for empowering women of color to succeed," said KeyBank's Key4Women National Director Rachael Sampson. "We help women business clients dream big to achieve their financial goals every day regardless of where you are on your journey. We are excited to work with The Links to extend our Key4Women programming and support to a critical and often underserved segment of women business owners and entrepreneurs."
The Links Key4Women Business Education Series will be conducted through three ZOOM sessions:
Workshop 1 – January 27: Your Journey to Business Financial Wellness – includes an overview of creating a solid business plan, business financing, operating cashflow, credit, and more.
Workshop 2 – February 24: Financial Wellness for Yourself, Your Employees and Your Business – optimizing business performance by offering financial wellness resources that support your employees and attract talent.
Workshop 3 – April 28: Building Your Business Dream Team – sourcing the right set of advisors to support you and your business success.
In addition, an information session about the program will be held on Monday evening, January 18th. Interested participants can register here: https://bit.ly/3eNGzYb.