KeyBank Finances New Development of Mixed-Use Property Serving the Homeless and Individuals with Sensory and Mobility Impairments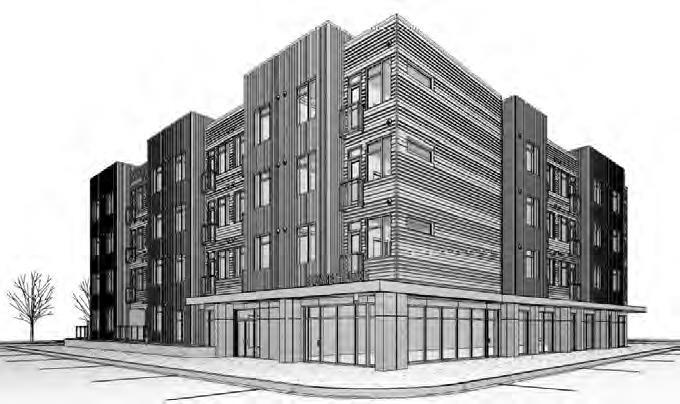 CLEVELAND, November 7, 2018 /3BL Media/ — KeyBank Community Development Lending & Investment (CDLI) provided Cook Inlet Housing Authority (CIHA) $6.9 million in combined construction-to-permanent loan financing for the development of Elizabeth Place Apartments, along with $5.8 million in LIHTC equity. Elizabeth Place Apartments will be a mixed-use project in downtown Anchorage, AK with commercial space and 38 units of affordable housing for those earning between 50 – 60% area median income (AMI).  The project will also have 12 market rate units.
"KeyBank is proud to serve as the exclusive partner to CIHA on the Elizabeth Place Apartments project," said Robert Likes, national manager of KeyBank's CDLI team. "It is critically important that we support organizations like CIHA which provide decent, affordable and effective housing in communities across the country."
Elizabeth Place Apartments will feature 2,680 square feet of ground floor commercial space and a total of 50 housing units. Among the 38 affordable housing units, 15 will be fully equipped for those persons with sensory and mobility impairments, 10 units will be set aside for those who are otherwise differently abled and four will be set aside for those experiencing homeless.  
CIHA is partnered with a range of local organizations—including, but not limited to, the University of Alaska, the YWCA, the Red Cross, Providence Alaska, Ninestar, Credit Union 1, Alaska Injury Prevention Center, Junior Achievement and the Catholic Social Services—that can offer on-site services supporting the social, physical and mental well-being of residents. Programming is focused on five core areas: college and career exploration; financial self-sufficiency; health and wellness; resident engagement and building community; and safety and emergency preparedness.
Victoria Quinn and Beth Palmer Wirtz on KeyBank's CDLI team arranged the financing.
About Key Community Development Lending/Investment
KeyBank Community Development Lending and Investment (CDLI) helps fulfill Key's purpose to help clients and communities thrive by financing projects that stabilize and revitalize communities. Experts in complex tax credit lending and investing, Key is one of a handful of affordable housing lenders in the country with a platform that brings together balance sheet, equity, and permanent loan offerings. For its ability to lend to, invest in, and serve its communities – especially low-to-moderate income communities – KeyBank has earned nine consecutive "Outstanding" ratings on the Community Reinvestment Act exam, from the Office of the Comptroller of the Currency.
About KeyCorp
KeyCorp's roots trace back 190 years to Albany, New York. Headquartered in Cleveland, Ohio, Key is one of the nation's largest bank-based financial services companies, with assets of approximately $138.8 billion at September 30, 2018. Key provides deposit, lending, cash management, and investment services to individuals and businesses in 15 states under the name KeyBank National Association through a network of over 1,100 branches and more than 1,500 ATMs. Key also provides a broad range of sophisticated corporate and investment banking products, such as merger and acquisition advice, public and private debt and equity, syndications and derivatives to middle market companies in selected industries throughout the United States under the KeyBanc Capital Markets trade name. For more information, visit https://www.key.com/. KeyBank is Member FDIC.
###