KeyBank and KeyBank Foundation Receive Community Partner Award From YWCA of White Plains & Central Westchester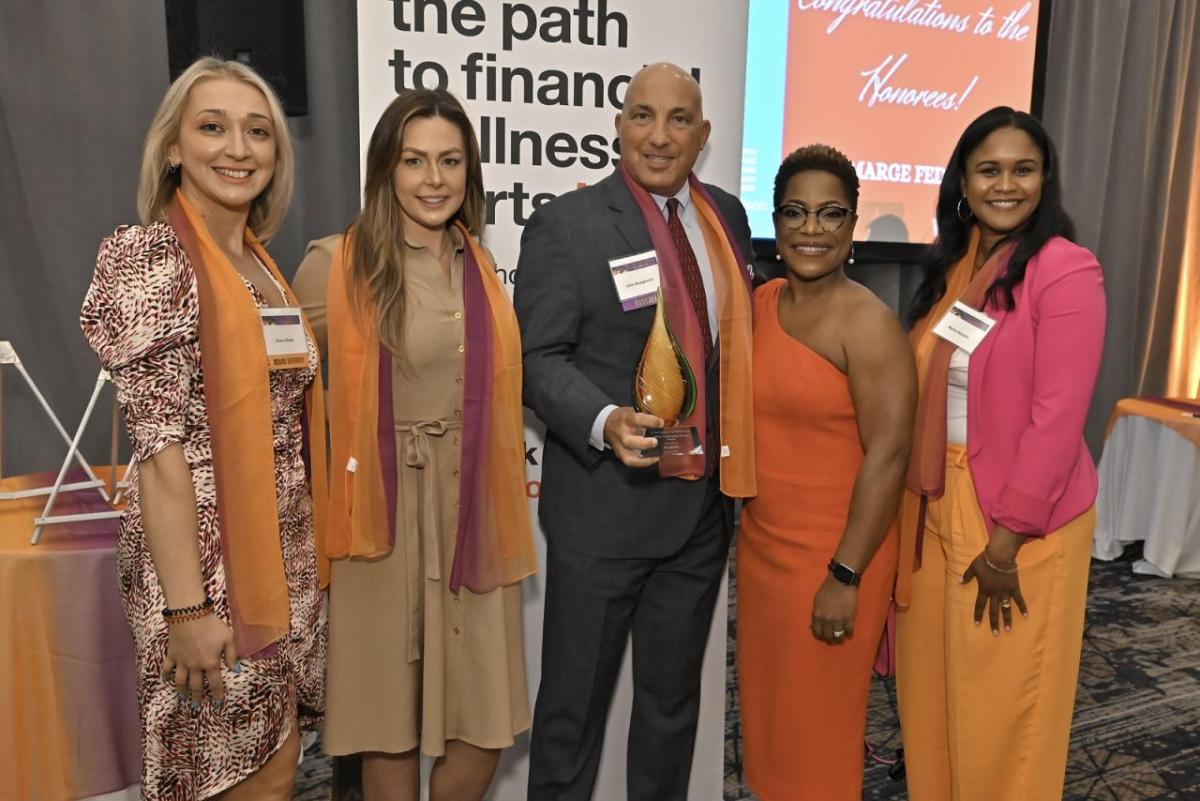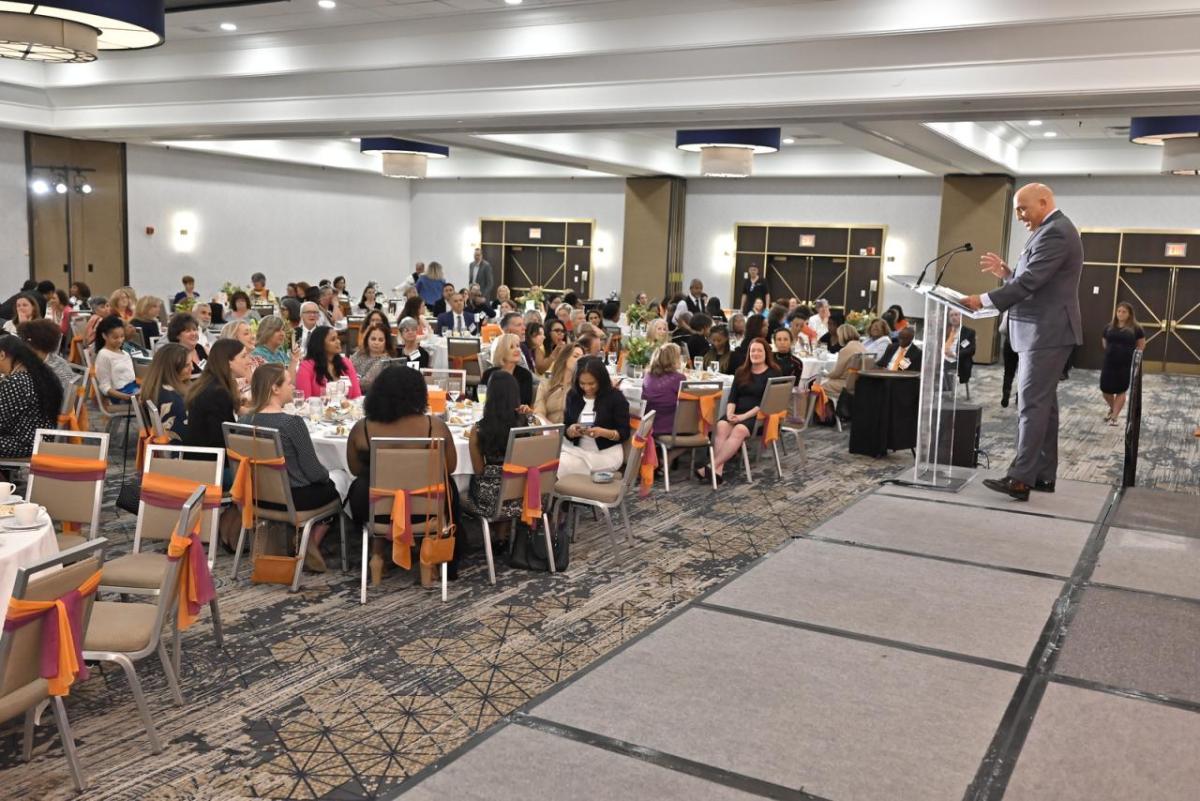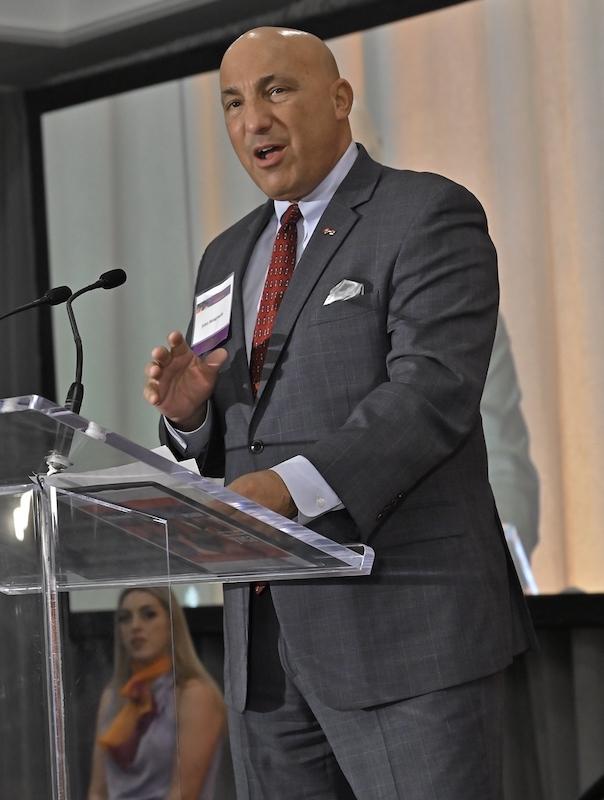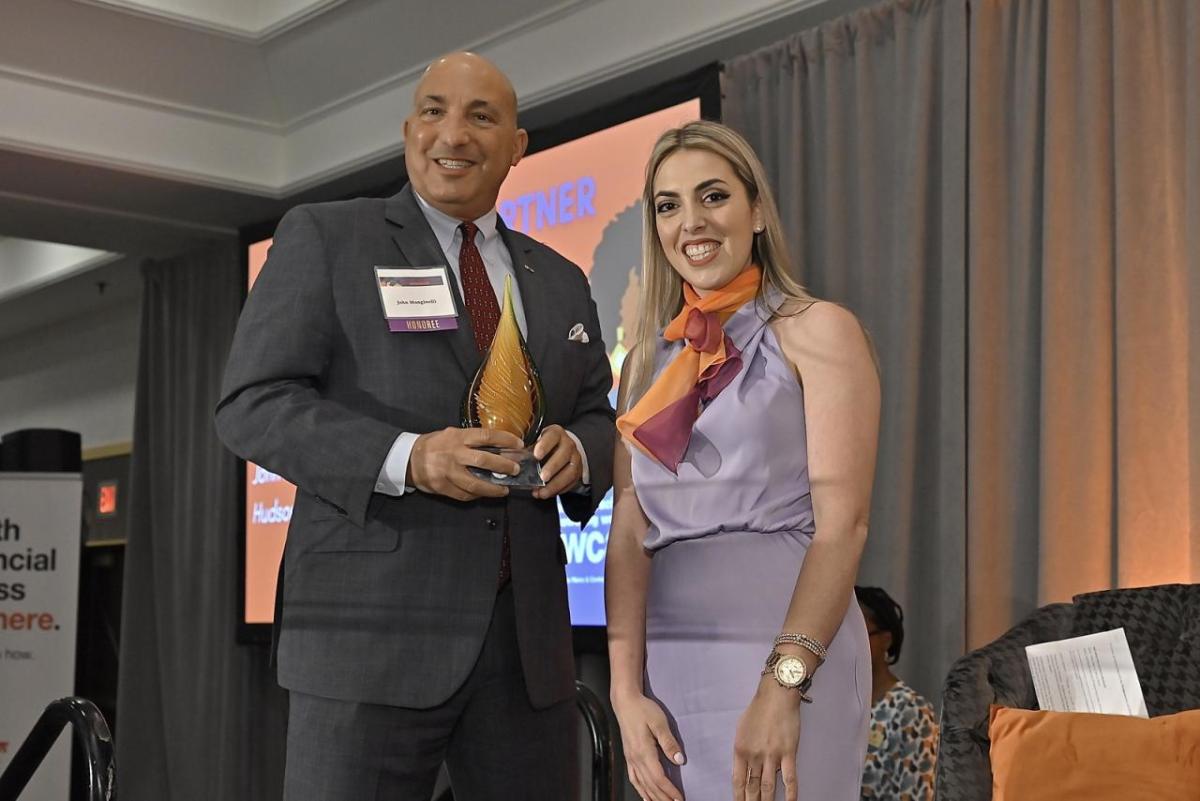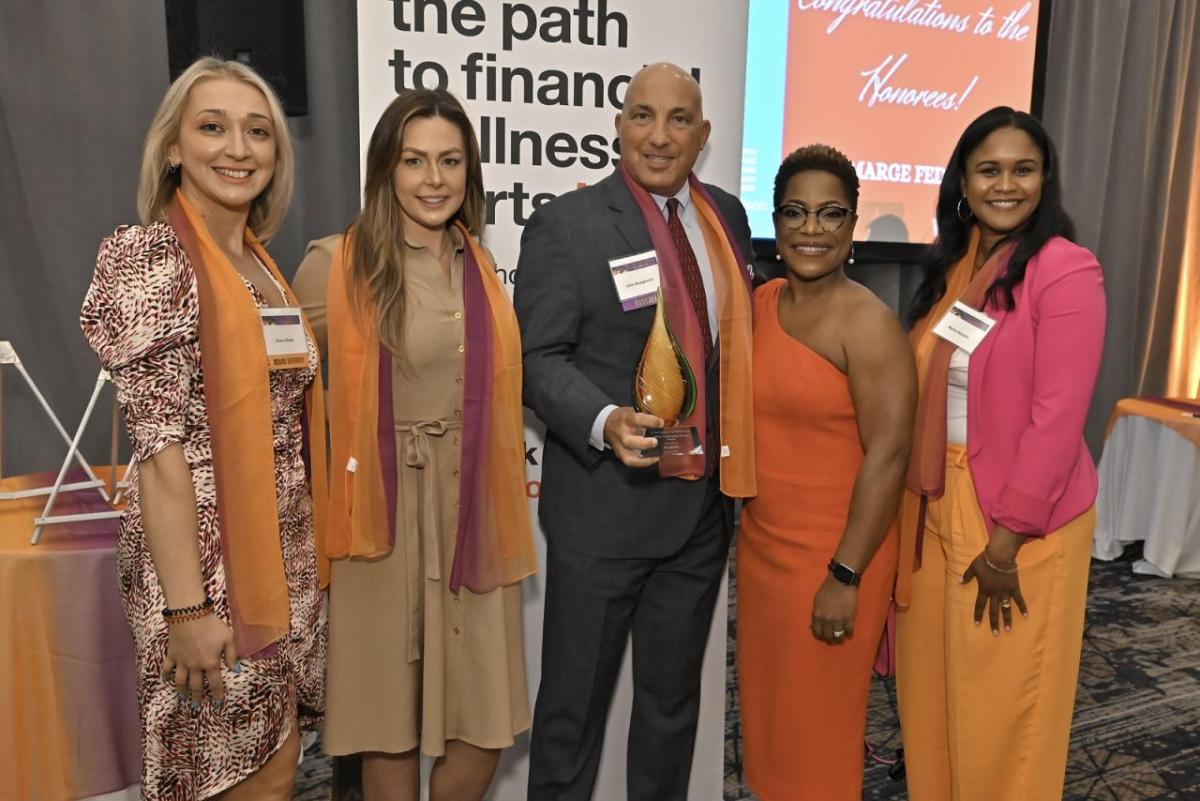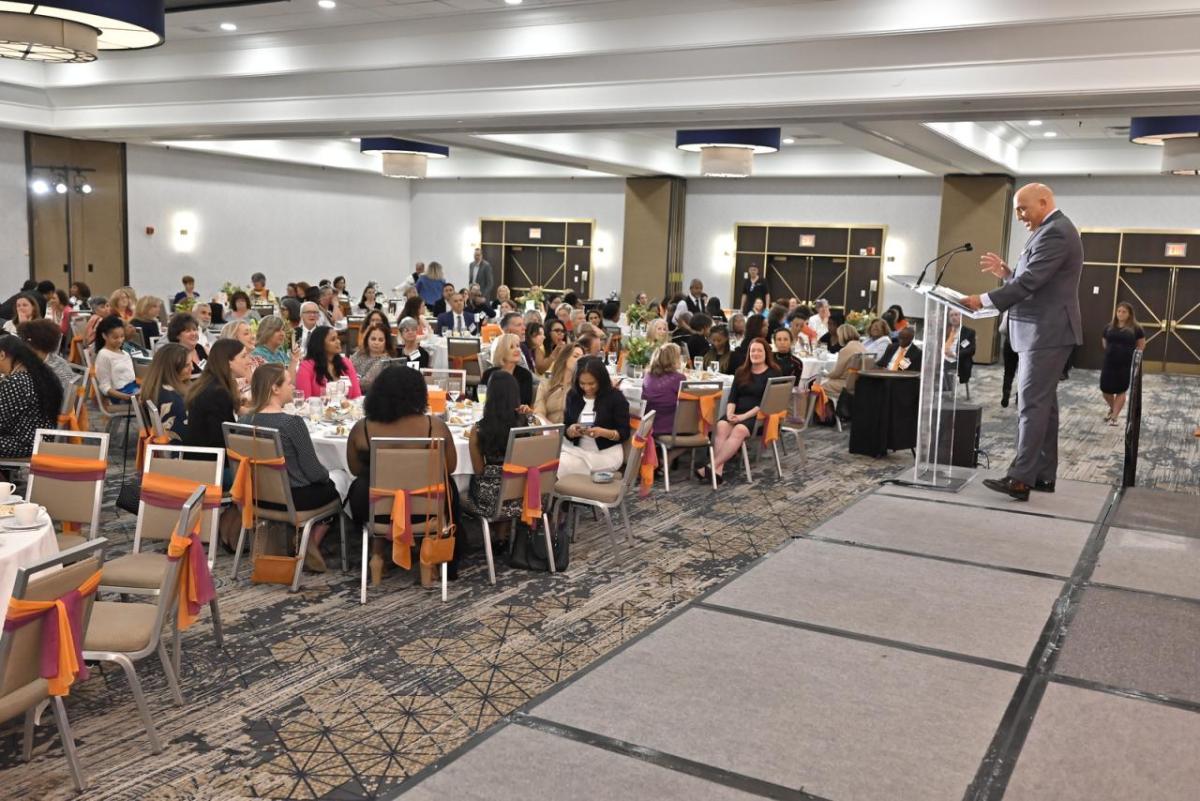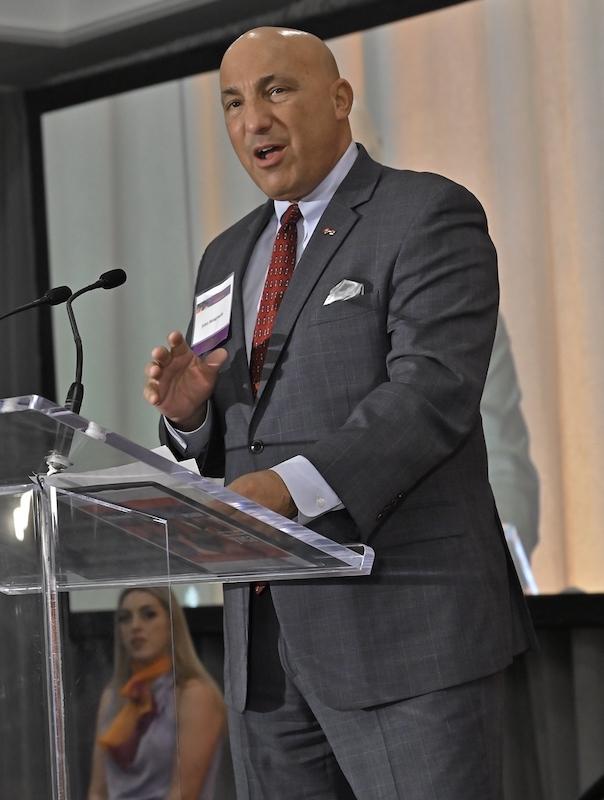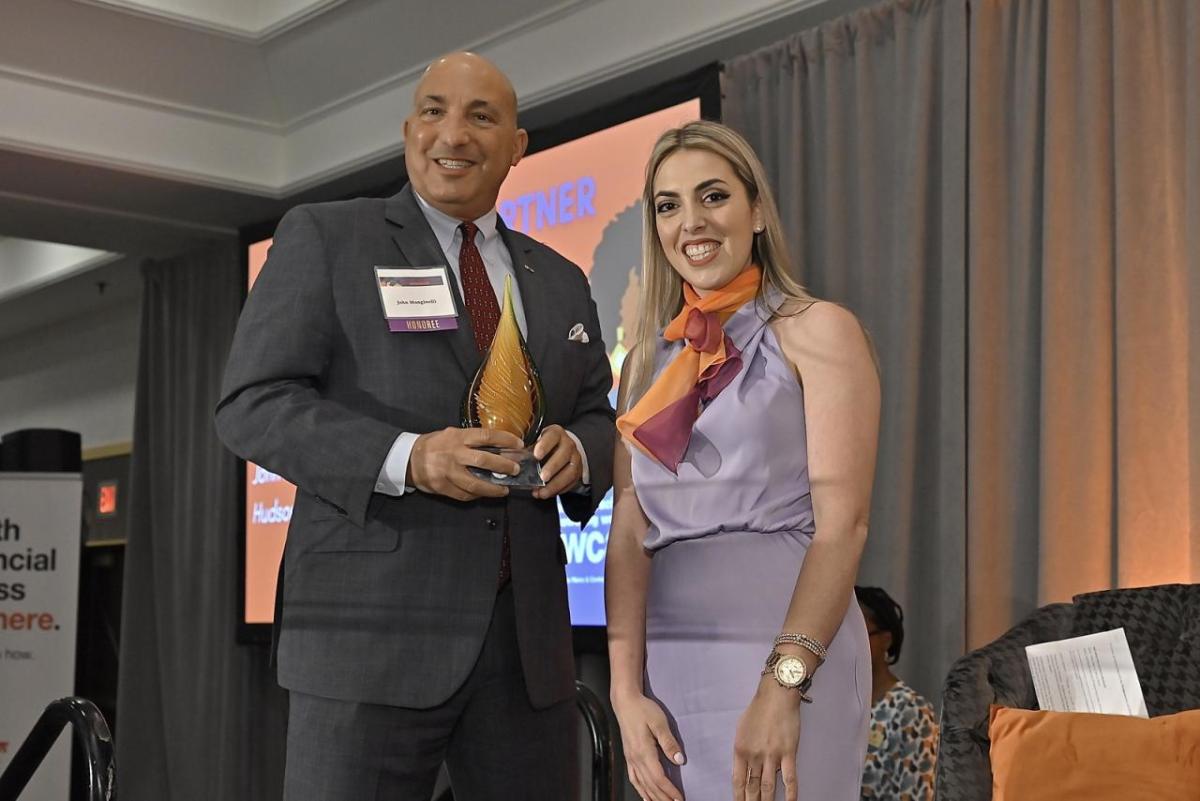 KeyBank and KeyBank Foundation were honored by the YWCA of White Plains & Central Westchester with its 2023 Community Partner Award at the In The Company of Women luncheon on Friday, May 12th.
The award, presented by Isabella Malouf, Director of the YW's Women's Residence and Clinical Services recognized KeyBank's continued support to the YW's initiatives both philanthropically and through their volunteerism. In 2022, KeyBank Foundation committed a two-year, $200,000 grant to fund the YW Strive program, designed to connect women to free internet access and devices, as well as the training to utilize them. The grant was created to provide at least 100 women, with an emphasis on women of color and low-income women, with essential digital and workforce support to improve their vocational opportunities.
The bank has also consistently supported the nonprofit with board leadership over the years; currently KeyBank Area Retail Leader Elona Shape volunteers her time and leadership to the YWCA board. Local KeyBank branch employees also provide financial literacy programming to YW residents and many more in our community.
KeyBank's John Manginelli, Market President for Key's Hudson Valley and Metro New York market accepted the award, saying that KeyBank was proud to stand with the YWCA in their mission to empower women, advance racial equity, and help bring financial stability to those living in poverty. He stated that one the most important ways to empower someone is to give them the education and tools they need to be financially self-sufficient.
"Our charitable grant to support digital equity and access through the YW Strive program is an example of how we can help unemployed and underemployed women break the cycle of poverty for themselves and their families by giving them tools and education to achieve financial stability," said Manginelli. "While we certainly didn't make this grant for the recognition, it is gratifying to receive it and the appreciation it represents, and we thank the YWCA for it."
Manginelli closed his remarks by thanking his market team for the work they do to help Key's clients and communities thrive, saying "KeyBank has earned this recognition because of our employees who are in our branches and offices and on the road every day to bring financial wellness to our clients, support our business community, serve on nonprofit boards, and volunteer their time in many other ways. I am proud to accept this award on their behalf."
About YWCA of White Plains & Central Westchester
Since its founding in 1929, the YWCA White Plains & Central Westchester has been a pioneer for social change through innovative programs that improve the lives of women and girls in Westchester. The YWCA's mission is to eliminate racism, empower women and promote peace, justice, freedom, and dignity for all. With two locations in White Plains, an activity center and a residence for women, each week the YWCA serves over 4,000 women, children, and their families. For nearly ninety years, the YWCA has been making a difference in the lives of women, children, and families in White Plains and Westchester through three core program areas: Empowerment & Economic Advancement, Racial Justice, and Health & Wellness/Safety.
About KeyCorp
KeyCorp's roots trace back nearly 200 years to Albany, New York. Headquartered in Cleveland, Ohio, Key is one of the nation's largest bank-based financial services companies, with assets of approximately $198 billion at March 31, 2023. Key provides deposit, lending, cash management, and investment services to individuals and businesses in 15 states under the name KeyBank National Association through a network of approximately 1,000 branches and approximately 1,300 ATMs. Key also provides a broad range of sophisticated corporate and investment banking products, such as merger and acquisition advice, public and private debt and equity, syndications, and derivatives to middle market companies in selected industries throughout the United States under the KeyBanc Capital Markets trade name. For more information, visit https://www.key.com/. KeyBank is Member FDIC.
About KeyBank Foundation: 
KeyBank Foundation serves to fulfill KeyBank's purpose to help clients and communities thrive, and its mission is to support organizations and programs that prepare people for thriving futures. The Foundation's mission is advanced through three funding priorities – neighbors, education, and workforce – and through community service. To provide meaningful philanthropy that transforms lives, KeyBank Foundation listens carefully to understand the unique characteristics and needs of its communities and then backs solutions with targeted philanthropic investments. KeyBank Foundation is a nonprofit charitable foundation, funded by KeyCorp.