KeyBank and First Niagara Foundation Invests in Organization that Supports MWBEs in Buffalo
KeyBank and First Niagara Foundation Invests in Organization that Supports MWBEs in Buffalo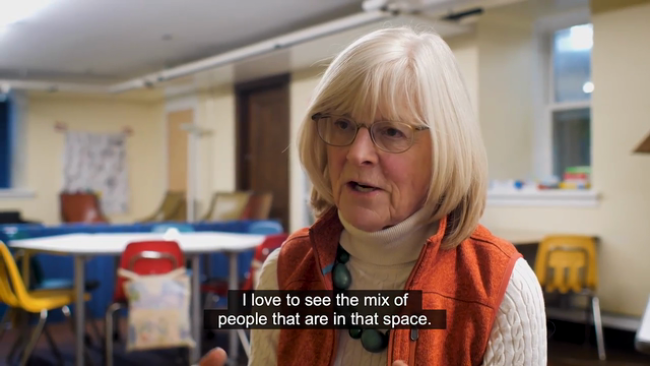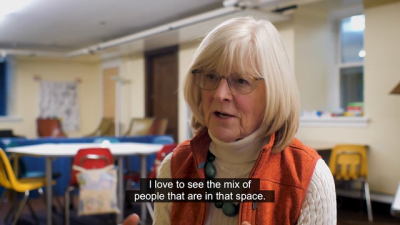 Friday, August 27, 2021 - 9:00am
It's an investment supporting an organization that provides minority and women-owned enterprises (MWBEs) in Buffalo, New York with the tools they need for sustainable success.
KeyBank, in partnership with the First Niagara Foundation, recently announced a $1.5 million donation to support the Westminster Economic Development Initiative's (WEDI) new West Side Bazaar Project.
WEDI's current West Side Bazaar, located at 25 Grant Street in Buffalo, is a must-visit stop for locals, business travelers and tourists. Since its inception in 2011, it has become a crucial small business incubator where economically disadvantaged new business owners can find a safe, nurturing environment to develop their businesses with mentorship and programming for running an enterprise successfully. To accommodate the explosive growth the Bazaar has experienced and provide even more opportunities for entrepreneurs, WEDI is planning to move the Bazaar to a new location at 1432 Niagara Street in Buffalo. Scheduled to open in 2022, the new West Side Bazaar will quintuple in size and provide space for 24 restaurant, retail and professional services businesses, test and rental kitchens for independent chefs, classrooms, event space and seating for 75+ patrons. It will also host nine full-time WEDI staff.
KeyBank will also host financial literacy programs at the new West Side Bazaar, providing community members the opportunity to learn about budgeting, borrowing and financial wellness.
"The West Side Bazaar is a jewel in Buffalo's crown and is a catalyst for development, opportunity, hope and excitement on the West Side and across our whole city," said Elizabeth Gurney, KeyBank Director of Corporate Philanthropy and Executive Director of the First Niagara Foundation. "We are proud to support them as they make this move which will enable them to provide even more opportunities to immigrants and refugees, and add more vibrancy and economic opportunities to the growing Niagara Street Corridor."
Click on the links below to see recent media coverage of KeyBank's grant to WEDI:
KeyBank donating $1.5 million to new West Side Bazaar - The Buffalo News
KeyBank, First Niagara Foundation donates $1.5 million to transform West Side Bazaar - WGRZ-TV
The West Side Bazaar is expanding, moving to a new location in 2022 - WKBW-TV
West Side Bazaar operators show future space for the market, get a financial kickstart to renovate - WBFO Radio
KeyBank & the First Niagara Foundation Donate $1.5 Million to Support West Side Bazaar Project – Buffalo Rising
Donation to aid in West Side Bazaar's move – Niagara Gazette
KeyBank donates $1.5M to support WEDI's West Side Bazaar Project – Niagara Frontier Publications