Keeping the Ray Clean and Beautiful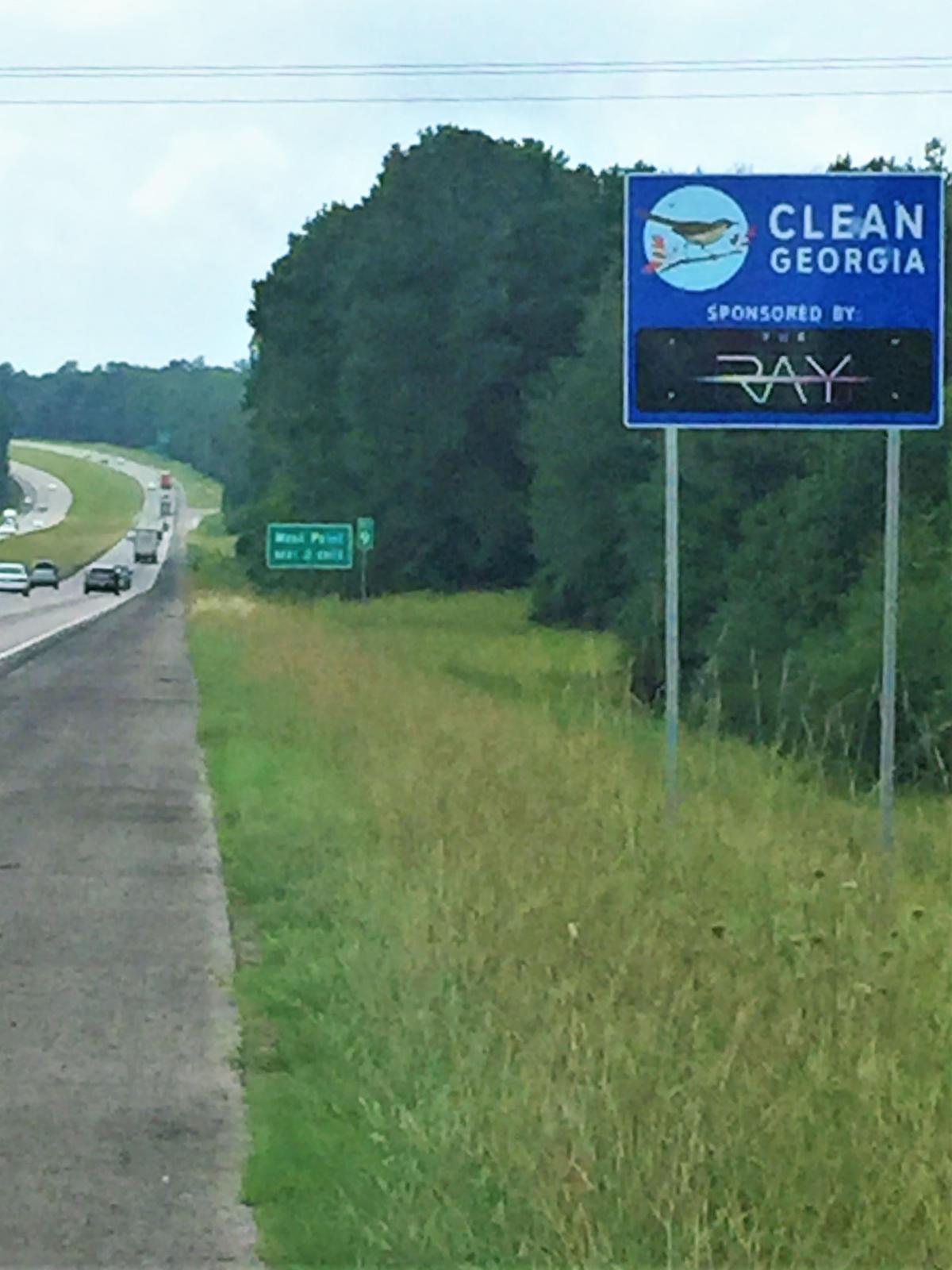 Keeping the Ray Clean and Beautiful
September 6, 2017 /3BL Media/ - The Ray is thrilled to announce its participation in the Adopt A Highway program along the 18-mile stretch of highway that is home to The Ray. The program is a natural fit for the organization which is committed to creating a highway that leads to better outcomes for drivers, the neighboring communities, and the surrounding environment.
"Keeping The Ray beautiful and clean is a no brainer," said Harriet Anderson Langford, founder and president of The Ray. "We are committed to making The Ray a model highway and partnering with Adopt A Highway is an important part of that commitment. The Ray is a continuation of my father, Ray Anderson's, legacy. He believed that we were all responsible for our environment and I intend for The Ray to carry out that belief to the letter."
"Georgia Sponsor A Highway is thrilled to welcome The Ray to our program," said Bill Elliott, Director of Sales and Marketing for Adopt A Highway, "Their sponsorship will allow the Sponsor A Highway program to increase our litter removal and beautification programs throughout Georgia - making state's roads more picturesque and safer.  As a leader in transportation innovation nationally, The Ray is an ideal sponsor for our program. Once again The Ray has demonstrated their commitment to investing into the infrastructure as well as the scenic enhancement of our highways."
Through the Adopt A Highway program, The Ray is sponsoring roadside maintenance and beautification activities, including litter removal, landscaping, and sweeping. "At the Georgia Department of Transportation, we are proud of our partnerships with both Adopt A Highway Maintenance Corporation and The Ray," said Chris DeGrace, GDOT landscape architect, "this program comes at no cost to the taxpayer and allows partners like The Ray to receive acknowledgement for their commitment to roadside litter cleanup." You can read more about the partnership in the Adopt A Highway Maintenance Corporation's new
blog post
.  
About The Ray
  The Ray is a proving ground for the evolving ideas and technologies that will transform the transportation infrastructure of the future, beginning with the corridor of road that is named in memory of Ray C. Anderson (1934-2011), a Georgia native who became a captain of industry and was recognized as a leader in green business when he challenged his company, Interface, Inc., to pursue zero environmental footprint. Chaired by Ray's daughter Harriet Langford, The Ray is an epiphany of the Ray C. Anderson Foundation. Learn more at
www.TheRay.org
.  
About Adopt A Highway Maintenance Corporation
  The Georgia Sponsor A Highway® program has been serving its local communities with litter removal along some of the state's busiest highways through highway sponsorships from local businesses and organizations since 2011. The Ray has already set itself apart as being an industry and community leader and now through the Georgia Sponsor A Highway® program, The Ray and its employees are promoting community development, environmental protection, and safety in a new and exciting way. For more information about the Georgia Sponsor A Highway® program visit:
www.adoptahighway.com
About the Georgia Department of Transportation (Georgia DOT)
  Georgia Department of Transportation plans, constructs and maintains Georgia's state and federal highways. We're involved in bridge, waterway, public transit, rail, general aviation, bike and pedestrian programs. And we help local governments maintain their roads. Our transportation network connects our interstates, state highways, county roads and city streets. Georgia DOT is committed to providing a safe, seamless and sustainable transportation system that supports Georgia's economy and is sensitive to its citizens and its environment. Learn more at
www.dot.ga.gov
.