Keep America Beautiful Honors Delta Air Lines With 2017 Vision for America Award for Corporate Commitment to Sustainability
Delta President Glen Hauenstein Accepts Award on Behalf of Company's Global Workforce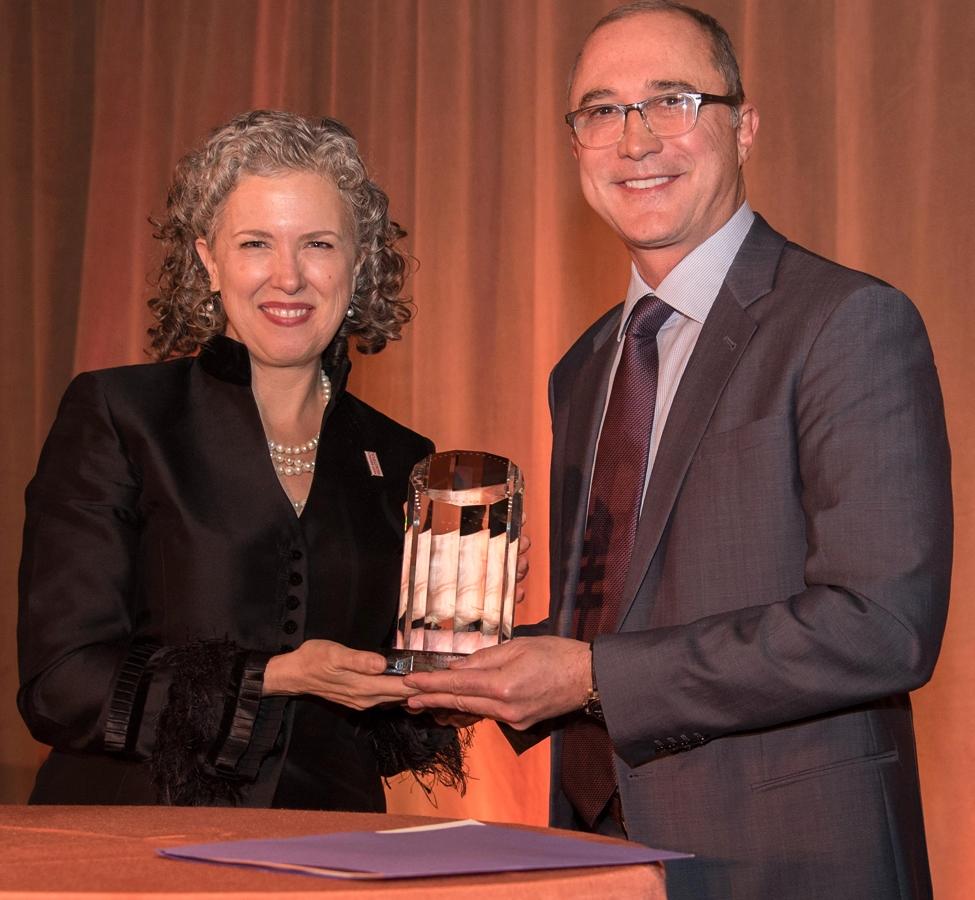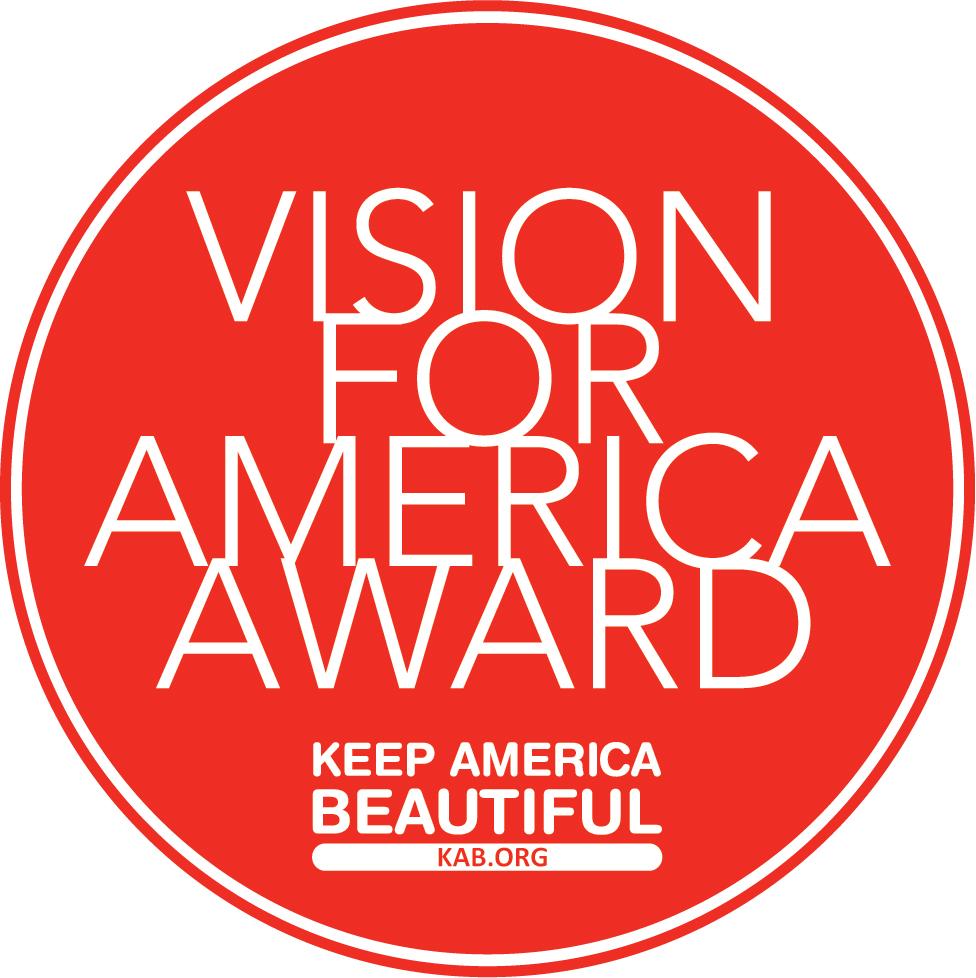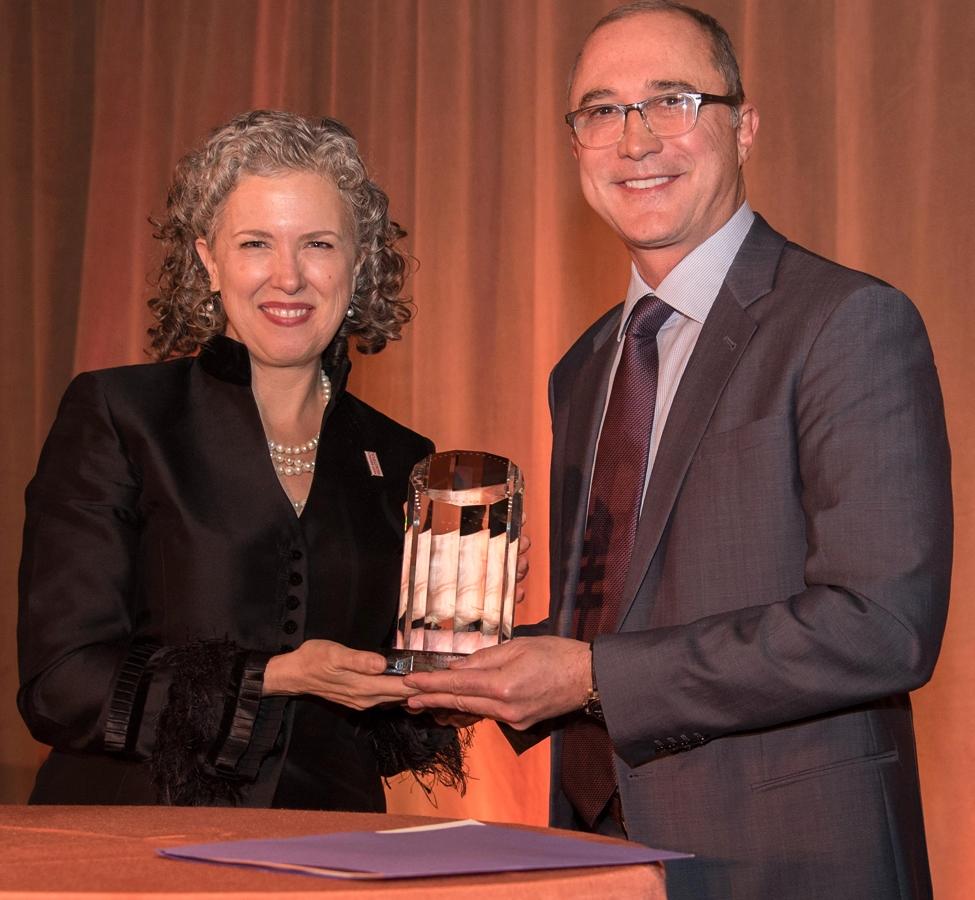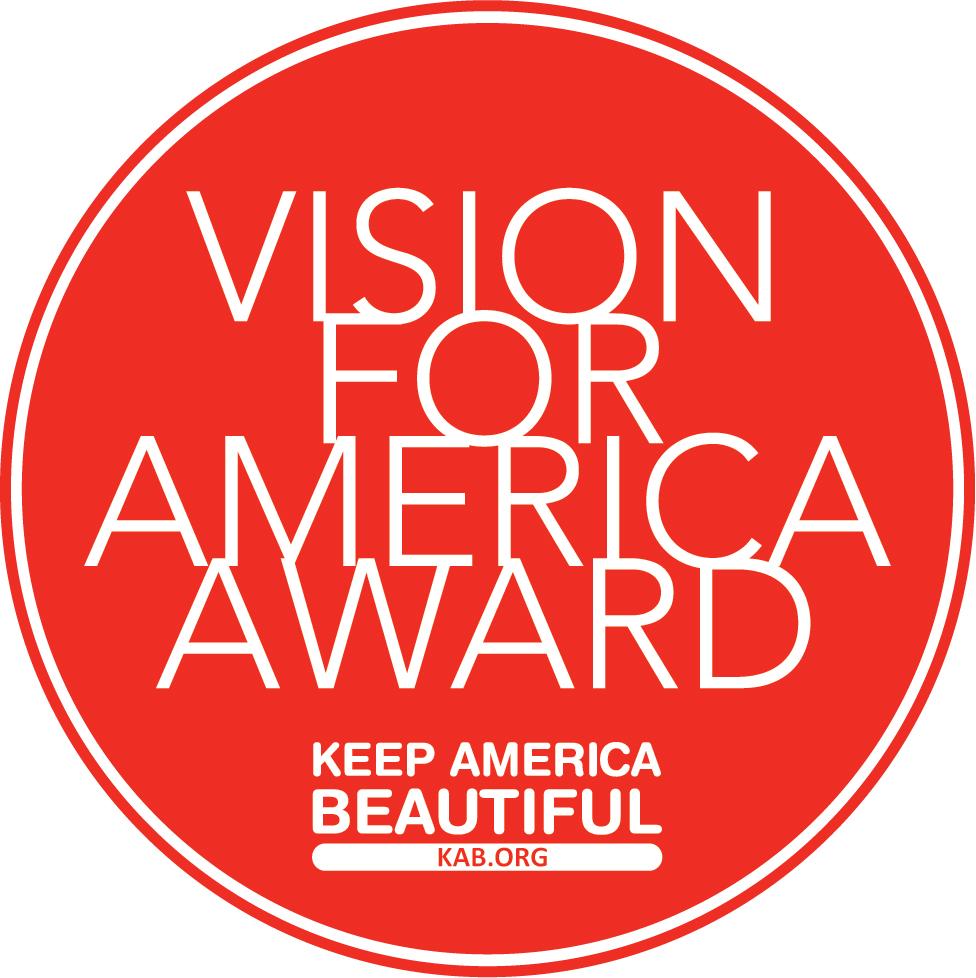 STAMFORD, Conn., October 18, 2017 /3BL Media/ - Delta Air Lines (NYSE: DAL) President Glen Hauenstein accepted Keep America Beautiful's 2017 Vision for America Award at the iconic community improvement nonprofit organization's annual  award dinner in New York City on Tuesday, Oct. 17. Keep America Beautiful presents the Vision for America Award annually to a corporation whose commitment to corporate social responsibility and sustainability has significantly enhanced civic, environmental and social stewardship.
"Keep America Beautiful sees in Delta a shared belief that when individuals, corporations, governments and nonprofits work together, we can fulfill a vision of a country – and a world – in which every community can be environmentally healthy, socially connected and economically sound," said Helen Lowman, president and CEO, Keep America Beautiful. "Delta's innovation across its business and conservation for its fleet of airplanes signals a commitment to making sustainability a core component of its business operations."
"We continually engage our employees, customers, community leaders, government agencies and investors to ensure Delta's corporate responsibility work is making an impact in the communities where we live and work," Hauenstein said. "That's a commitment that is ongoing and unwavering and only adds to the industry-leading strides we've made to positively impact the environment through emissions reductions, recycling and operational improvements."
Delta's Vision for America and for the world is to support the communities where its employees live and serve by giving back 1 percent of Delta's net income from the previous year to key charitable organizations through cash contributions, in-kind travel and grants from The Delta Air Lines Foundation.
Other accomplishments include:
Committing to replace 20 percent of its mainline narrowbody fleet over the next five years with fuel efficient and comfortable A321s, Bombardier CS100s and Boeing 737-900ERs.
Saving an incremental 9 million gallons of fuel in 2016 through measures as simple as reducing onboard weight, and lowering shades and opening vents in the cabin when landing at warm destinations.
Offsetting more than 3,200 metric tons of carbon emissions through its industry-leading carbon offset program that offers customers ways to lighten their own carbon footprint when flying,
Expanding its role as a global leader in the fight against human trafficking, with enhanced employee training and partnerships including End Child Prostitution, Pornography and Trafficking, and Out of Darkness.
Committing to a journey to bolster its safety culture and significantly improve its industry-leading employee injury rate.
According to the airline's 2016 Corporate Responsibility Report, Delta for the third year in a row continued to track positively against the key performance indicators used to measure improvement in areas like cyber security, customer service, supplier diversity, employee satisfaction and climate change.
The prestigious Vision for America Award was presented before distinguished guests, including senior public officials and business leaders. In addition to paying tribute to the honoree, the dinner raises funds for Keep America Beautiful. Past recipients of the Vision for America Award, which has been awarded annually since 1986, include Caterpillar, Dell, Wrigley, PepsiCo, Nestlé Waters North America, UPS, Xerox, and most recently, Honeywell.
About Keep America Beautiful
Keep America Beautiful, the nation's iconic community improvement nonprofit organization, inspires and educates people to take action every day to improve and beautify their community environment. Established in 1953, we strive to End Littering, Improve Recycling and Beautify America's Communities. We believe everyone has a right to live in a clean, green and beautiful community, and shares a responsibility to contribute to that vision.
Behavior change – steeped in education, research and behavioral science – is the cornerstone of Keep America Beautiful. We empower generations of community stewards with volunteer programs, hands-on experiences, curricula, practical advice and other resources to deliver measurable environmental, economic and social benefits. The organization is driven by more than 600 state and local affiliates, millions of volunteers, and the support of corporate partners, social and civic service organizations, academia, municipalities and government officials. Join us on Facebook, Instagram, Twitter and YouTube. Donate and take action at kab.org.
About Delta Air Lines
Headquartered in Atlanta, Delta Air Lines serves more than 180 million customers each year, employing more than 80,000 employees worldwide and operating a mainline fleet of more than 800 aircraft. In 2017, Delta was named to Fortune's top 50 Most Admired Companies in addition to being named the most admired airline for the sixth time in seven years. Additionally, Delta has ranked No.1 in the Business Travel News Annual Airline survey six years in a row, and been named to the North American Dow Jones Sustainability Index for an unprecedented seventh consecutive year. Delta was also listed in the Newsweek Green Rankings for the fifth time. With an industry-leading global network, Delta and the Delta Connection carriers offer service to 311 destinations in 54 countries on six continents. Headquartered in Atlanta, Delta employs more than 80,000 employees worldwide and operates a mainline fleet of more than 800 aircraft. The airline is a founding member of the SkyTeam global alliance and participates in the industry's leading transatlantic joint venture with Air France-KLM and Alitalia as well as a joint venture with Virgin Atlantic. Including its worldwide alliance partners, Delta offers customers more than 15,000 daily flights, with key hubs and markets including Amsterdam, Atlanta, Boston, Detroit, Los Angeles, Mexico City, Minneapolis/St. Paul, New York-JFK and LaGuardia, London-Heathrow, Paris-Charles de Gaulle, Salt Lake City, Seattle, Seoul, and Tokyo-Narita. Delta has invested billions of dollars in airport facilities, global products and services, and technology to enhance the customer experience in the air and on the ground. Additional information is available on the Delta News Hub, as well as delta.com, Twitter @DeltaNewsHub, Google.com/+Delta, and Facebook.com/delta.
###