Israelis Redefine Business Sustainability
By Sagit Porat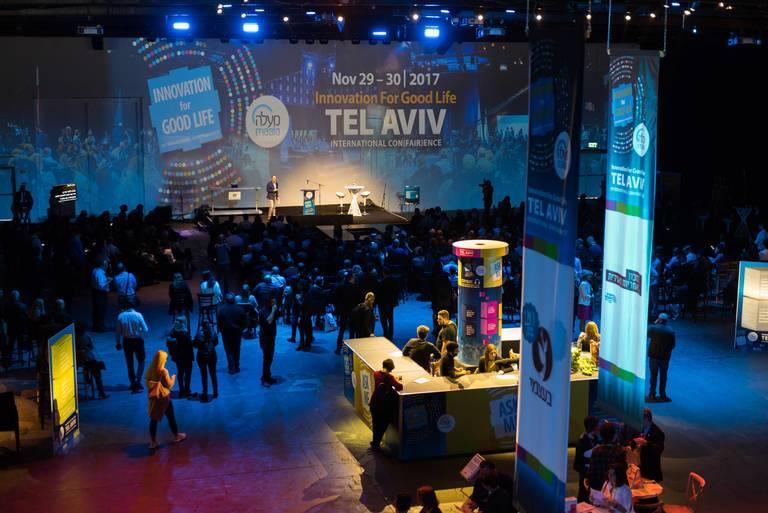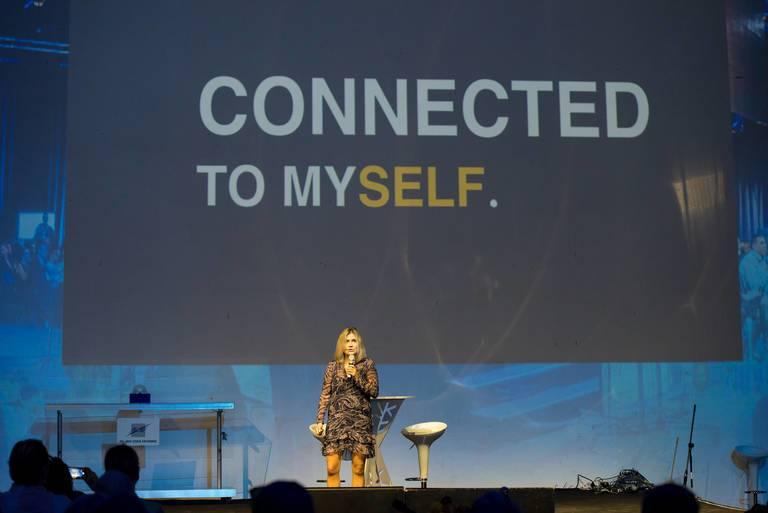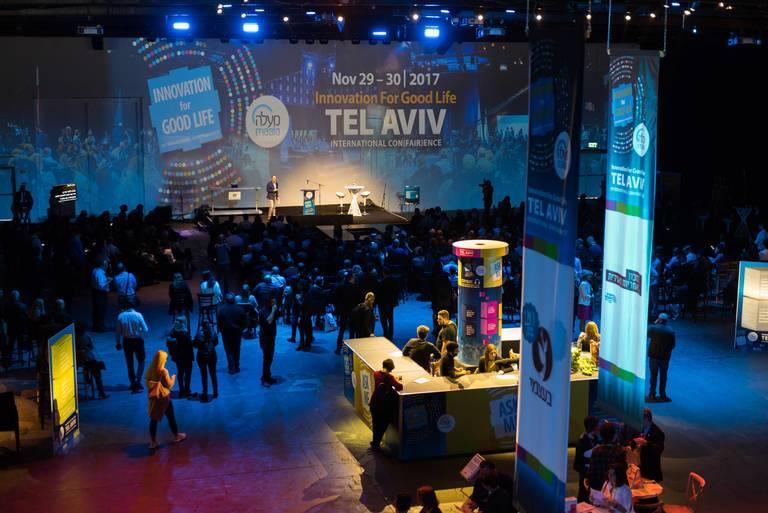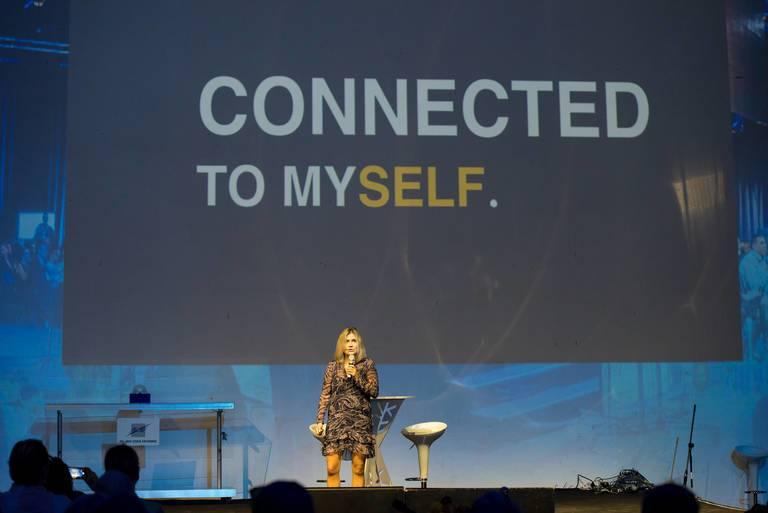 Originally published on TriplePundit
The essence of CSR today should be about the way businesses are bettering life of employees, customers and society at large.
These next steps in sustainability were presented by leading Israeli companies like Strauss, Teva, Bank Hapoalim and Shikun & Binui, as well as global corporations such as Microsoft and P&G at the international conference held in Tel Aviv on 29-30 November by Maala – Israel's Corporate Social Responsibility (CSR) organization. Specifically, the conference explored innovative products that support meaningful relationships; seek solutions for smarter sustainable cities; and promote food-tech to improve people's nourishment.
Participants from more than 120 businesses, 80 organizations and government agencies were among the 800 attendees of the two-day 2nd International Maala Conference titled "Innovation for Good Life." During the conference's second day, participants had the opportunity to explore some of the innovative CSR practices executed by Israeli companies in a range of field tours throughout the country, shifting the focus from the corporations themselves to the way they affect people's lives, the community and the environment.
The conference opened with examples from Procter & Gamble. The company's vice president of global sustainability Virginie Helias and her team explained the corporation's perspective that good life is less about wealth and abundant consumption, and more about value in life. She presented two innovative products that were developed with a preconceived notion of creating value for customers, bettering their lives: the first is a razor by Gillette, designed to be safe and easy to use by caregivers while assisting others (such as elderly parents) to shave; the other is the recycling of plastic washed up on shores into shampoo and dish soap bottles.
Computing technology also plays a pivotal role in the interface between sustainable development and good life. The technology giant Microsoft realizes its role in this process. "Innovation in computers and technology has to develop carefully, while assessing its reception in society and its effect on cultural and social development", said Michel van der Bell, corporate vice president of Europe, Middle-East and Africa at Microsoft. At the conference, he gave the example of an app that will enable visually impaired people to use smartphones conveniently.
Innovative solutions by leading Israeli corporations, focused on bettering life, were also highly featured, including sectors that are traditionally quite conservative, such as building and construction. To address some of these issues, Shikun & Binui is looking for innovative smart city solutions on issues such as energy, infrastructure and transportation. It has therefore joined forces with Italian-based energy giant Enel, forming a partnership to establish an innovation urban lab, presented Orry Ben-Porat, the company's vice president of sustainability, marketing and innovation.
Another Israeli-based company seeking technological innovation in its endeavor to improve people's lives is international food & beverage corporation Strauss Group. Chief technology officer Prof. Eyal Shimoni proudly affirmed that Strauss is leading Israel to becoming a major center for food tech innovation, addressing every aspect of the supply chain in the food industry, from field via factory and retail, all the way to the consumer. Vivid examples were given to participants who joined the field tour visiting Strauss's FoodTech Lab on the conference's second day.
Teva Pharmaceuticals also focuses on innovation as potential for substantial impact on issues such as personally tailored healthcare, using Israel as its beta site. It joined forces with Phillips in a new model of collaboration form "Sanara Ventures," an investment platform specializing in pioneering, revolutionary companies in the field of medical equipment and digital medicine.
Bank Hapoalim, one of Israel's largest bank,  presented an innovative approach to mitigating painful debt collection processes, by focusing on the bank's clients rather than on their debts. A designated unit at the bank showed remarkable achievements by communicating with the clients, building trust and helping them to seek and find solutions for their economic hardships.
In this way the bank pursues the good life. The impacts of innovation apply not only to people as consumers, but also as employees. Technological advancements leave some employees lagging behind, particularly workers who are digitally illiterate, in traditional industries that undergo rapid automation. Digital disparities impact the day-to-day quality of life of individuals, both in and out of the workplace.
Anat Gavriel, CEO of Unilever Israel, tackled the issue and presented her company's attempts to address it: traditional industries are facing constant shortages of skilled employees. The development of robotics transitions the industry to increased automation, which also impacts the employee shortage. Employees are therefore shifted to perform other tasks, necessitating their retraining for new duties and responsibilities. Unilever, as an employer, has taken responsibility for the upskilling of its employees, and in particular improving their low digital literacy, offering varied solutions, training and educational programs.
Addressing employment also requires sensitivity to diversity and inclusion, especially in a society as complex and varied as the Israeli one. Social innovation is a necessity when addressing these issues, and such was the case of the Osem-Nestle Group, winner of the 2017 Dov Lautman Diversity Award, for their diverse and inclusive work force: the company had presented a substantial and comprehensive effort to include employees from the Israeli Arab sector in all employment ranks within the company, and assimilated extensive organizational processes for the integration and promotion of its Arab employees.
"We chose the theme of Innovation for Good Life, because we believe that this is the essence of CSR today: the way businesses contribute to good life", said Momo Mahadav, Maala's CEO. "I believe that this is the step forward from discussing whether businesses are good or bad or whether they mean right or wrong. The question of good life is more concrete and could be measured in terms of the value that businesses create."
Maala emphasized that CSR undertakings, particularly as they are expressed by the notion of innovation for good life, are geared to partake in the efforts of accomplishing the Sustainable Development Goals (SDG), as defined by the UN in 2015: to end poverty, protect the planet and ensure prosperity for all. The business sector must be an active player in these endeavors for them to be reached, and does not have the luxury of leaving it up to government and civil society activity.
Stay tuned at Maala for more information on next year's conference.
Image credit: Sharon Amit