IP, NFWF and Partners Award $2.4 Million to Restore Iconic Longleaf Pine Ecosystem
IP, NFWF and Partners Award $2.4 Million to Restore Iconic Longleaf Pine Ecosystem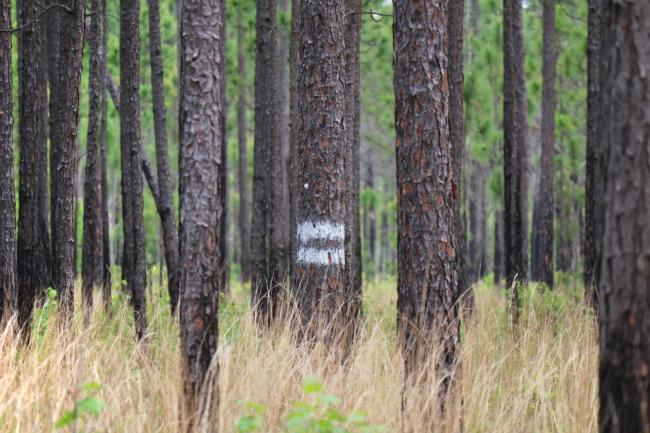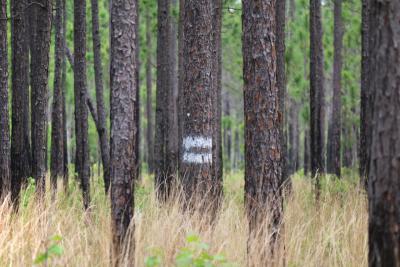 Thursday, August 18, 2022 - 2:10pm
With the recent announcement of seven new grants totaling $2.4 million awarded with support through the Forestlands Stewards partnership, International Paper and the National Fish and Wildlife Foundation are expanding and improving longleaf pine habitat on both public and private lands in six southern states. The grants were awarded through the Longleaf Landscape Stewardship Fund (LLSF) to projects that will leverage $2.8 million in matching contributions for a total conservation impact of $5.2 million.
These projects will benefit numerous wildlife species, including game species such as wild turkey and white-tailed deer, and at-risk species such as the red-cockaded woodpecker, northern bobwhite, and the gopher tortoise. All these species rely on healthy longleaf pine forests.
"Amidst the growing challenges to conserve natural habitat and the wildlife species that rely upon it, the Longleaf Landscape Stewardship Fund meets forest landowners where they live and work," said Jeff Trandahl, executive director and CEO of NFWF.
Collective impact across seven projects
Expected to plant more than 5,000 acres of new longleaf pine.
Improve an additional 75,000 acres of existing longleaf habitat through prescribed burning, removal of invasive species and other wildlife-benefitting forest management treatments.
Engage private landowners through workshops, trainings and one-on-one technical assistance to restore and maintain longleaf pine habitat on their lands.
Over the course of this work, NFWF estimates that at least 30 jobs will be supported.
The LLSF is guided by and provides key financial support for on-the-ground partners working to implement projects that contribute to the larger America's Longleaf Restoration Initiative. This strategic plan for longleaf aims to restore 8 million acres of longleaf pine habitat to benefit imperiled species.
"As part of our Vision 2030 goal of conserving and restoring 1 million acres of ecologically significant forestland, we are proud to support NFWF in their efforts to restore, enhance and protect longleaf pine in the Southeastern U.S.," said Jeremy Poirier, International Paper, manager of fiber certification and sustainability.
The longleaf pine ecosystem once covered more than 90 million acres across the Southeastern coastal plain and piedmont. Today, it has been reduced to only about 5% of its historical range due to the conversion of forest type, conversion to other land uses and fire suppression. This fire-adapted ecosystem possesses tremendous biodiversity. Longleaf pine forests are not only critically important for wildlife and biodiversity but also provide clean water, recreational opportunities, forest sector jobs, and contribute to our national defense by buffering military installations from encroaching development.
"The Service is proud to play a part in this conservation partnership," said Leopoldo Miranda-Castro, the U.S. Fish and Wildlife Service's Regional Director. "This coordinated effort helps restore and protect one of the most imperiled ecosystems in North America, the longleaf pine ecosystem, which is one of the most diverse ecosystems in North America. This year's grants will help support local efforts, on both public and private lands, to restore and manage this iconic ecosystem."
About the Longleaf Landscape Stewardship Fund
The grants were awarded through the Longleaf Landscape Stewardship Fund (LLSF), a public-private partnership that showcases how collaboration between 10 different funders can lead to landscape-level improvement. NFWF works with the U.S. Department of Agriculture's Natural Resources Conservation Service, the U.S. Forest Service, the U.S. Department of Defense, the U.S. Fish and Wildlife Service, International Paper (through the Forestland Stewards Partnership), One Tree Planted, Southern Company, Altria Group, and The Orton Foundation (an affiliate of The Moore Charitable Foundation). Additional support was provided this year by the Bezos Earth Fund. Learn more: Longleaf Landscape Stewardship Fund.
About the Forestland Stewards Partnership
International Paper and the National Fish and Wildlife Foundation formed the Forestland Stewards Partnership in 2013 to conserve and restore southern forestlands, which comprise some of the United States' most iconic landscapes. The partnership supports projects to restore native forests, strengthen important fish and wildlife populations, and protect watersheds — while at the same time promoting and supporting working forests in 10 states across the South. Learn more: Forestlands Stewards
About International Paper
International Paper (NYSE: IP) is a leading global supplier of renewable fiber-based products. We produce corrugated packaging products that protect and promote goods, and enable worldwide commerce, and pulp for diapers, tissue and other personal care products that promote health and wellness. Headquartered in Memphis, Tenn., we employ approximately 38,000 colleagues globally. We serve customers worldwide, with manufacturing operations in North America, Latin America, North Africa and Europe. Net sales for 2021 were $19.4 billion. Additional information can be found by visiting InternationalPaper.com.