IoT for EV Charging – Powering Towards Sustainable Future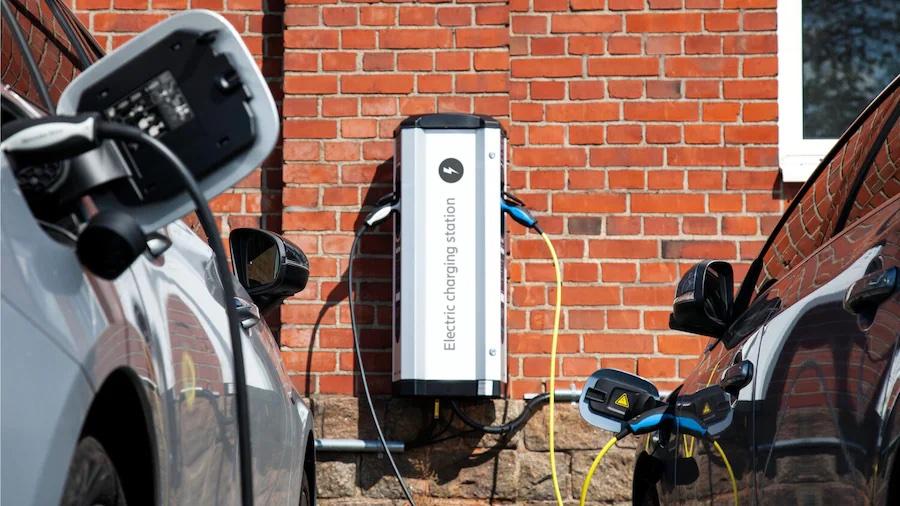 Originally published by Ericsson.
Electric vehicles (EV) are becoming common in our cities and highways as the automotive industry, governments, and consumers seek alternatives to fossil-fueled cars and look toward sustainable climate-friendly transportation. In order for drivers to efficiently plan their journey, they rely on charging stations along their route. As a result, EV charging companies have a major business opportunity – with a right selection and implementation of cellular IoT enabled use cases.
The electric automotive vehicle – 150 years of progress
Electric cars have been around for more than 140 years; in fact, the very first automotive vehicles were electrical ones, before the combustion engine took over. EVs have been patiently evolving in their market niches since and now their global market breakthrough is happening.
Around 10 million electric passenger cars were on the world's roads in 2020, representing 1% of all cars on the road, yet growing by 43% in numbers compared to 2019. [1] According to a recent forecast from Markets and Markets, 8 million passenger cars are expected to be sold in 2022, growing to 39 million in 2030. [2]
A key indicator for this success is customer choice. In 2020, 370 different electric car models (of all types) have been on the market, with a 40% increase compared to 2019. [1] And beyond the classical passenger car, we see an enormous diversity of types and form factors unfolding, ranging from heavy duty trucks and adventure vans on one side of the spectrum to lightweight city vehicles, tricycles to e-trailers on the other side.
A critical element in the rapid rise of EVs are new business models emerging, from car-as-a-service to shared mobility services.
Reflecting on all the above, I would say, it's fair to talk about a market breakthrough for electric vehicles and a fundamental transformation of the related industry, and as always, such happenings create opportunities and threats. But before going there, we need to look at the key enabler – the electricity network.
The grid and driving electric - an ambivalent relationship
A surging usage of charging infrastructure will create high loads on feeder lines of electricity distribution networks; this needs to be managed carefully to keep the national grid stable. One sensible solution enabled by IoT connectivity is embedded demand management with the purpose of peak shaving.
Charging point operators need to know the available net capacity from energy suppliers at any given point in time, and in return should provide at least 24-hour charging predictions to energy suppliers. This allows automated data-driven operations of both infrastructures.
There is also a growing interest by charging service providers to leverage renewable energy generation in proximity of the charging stations: Solar panels on a supermarket roof connected to charging points at its car park in front of it. Distributed renewable energy generation and consumption is a cornerstone for long-term sustainability.
Balancing an electricity grid that carries a lot of renewable energy requires buffering capabilities, and a large fleet of electric vehicles represent exactly such a substantial buffering capability – when cleverly managed! The vehicle-to-grid market was somewhat dormant in recent years, but we expect it now to move towards a commercially profitable business in the slipstream of a surging electric vehicle market.
Today, the cheapest power is at night. As more solar power is put on the grid, however, this will change. Indeed, those imagining future grids wonder what to do with all that extra solar power, since it has to be stored to be useful, as the demand to use it is not present today.
When this happens, power prices will flip, and the 8am-3pm period may become the cheap power while night becomes more expensive, since it can't come from solar and must come from storage, nuclear, hydro, wind or fossil.
An interesting option is to put that extra power is into cars. Unlike many other loads on the power grid, cars can be quite flexible about when they take the power – as long as an intelligent charging management system ensures that the mobility needs of electric car users at met at any point in time. That means, once plugged in, they will charge opportunistically when there is a surplus, including from solar and from wind.
The need of those with surplus power to sell it is so great in the world of renewable power that providers expect power companies might well pay to install charging in these commuter spaces just so that they can be sure to sell their extra power. These stations will still work at night for people who need to park on the street and want to have electric cars.
In the end, all EV charging service providers are in some form of energy management business, and we see some of these players now investigating business models including a participation in the electricity spot market, which would allow for additional revenue generation.
It's a wonderful example for blurring borders between industries and the need for co-value creation across industries.
IoT use cases in electric vehicle charging and what they are worth
We can differentiate between at least 3 categories of IoT cases in the context of electric vehicle charging.
The first one is related to user identification and payment handling. As enabler for service monetization, it's very obviously a pivotal case and since we talk about "roaming" customers, it's not as trivial as it may sound.
Secondly there is an infrastructure to be monitored and managed. This includes condition monitoring and remote maintenance, but also usage analysis providing insights to take the right investment decisions into charging points to maximize revenues.
Last, we have the emerging use cases related to energy management and the integration into electricity grids, as mentioned above.
In a recent study together with Arthur D Little, Blue Corner and Orange Belgium, we had a closer look at the business value of some of the above IoT cases. It may sound hard to believe, but in 2021, most of the installed charging points in Europe and North America have been unconnected. [3] True, these have primarily been wall boxes for private residential use, but such residential solutions will have to be linked with smart energy system considering the expected growth rate of new installations, and their impact on electricity grids.
Blue Corner, part of Blink Charging, for its part aims at parking facilities (e.g., supermarkets, airport, municipal), multifamily residences, healthcare, and educational facilities, workplace, hospitality locations, and more.
Remote monitoring and maintenance of charging stations is an obvious avenue to pursue; this has the potential to generate an annual business value in the range of 15% of the annual revenue for a mid-size European charging services provider. This is quite comparable to similar use cases in other industries, and while it's no rocket science, it's great "bang for the buck".
From a commercial perspective an exciting case can be made for "interoperability", allowing loyal customers of a charging service provider to also charge their EV vehicles at 3rd-party charging stations. Roaming is very well established in our telco industry, but not so much in the EV charging space yet. This proposition alone has the potential to generate an annual revenue increase by 40%!
Having a quick look at the wider ecosystem, we see EV charging service providers partnering with car park operators to enable reasonably rapid rollouts. Where car park operators decide to act as "virtual charging service providers" (i.e., subcontracting to a charging service provider), they look at generating additional revenues of 1,3%. This may not sound very impressive, but not offering charging services is no longer an option either!
More details about the business value quantification of IoT use cases related to electric vehicle charging can be found in the Ericsson Report.
Conclusions & outlook
The EV charging market is building a whole new infrastructure, which will be tightly integrated with electricity distribution networks. Building such an infrastructure does not happen overnight. With a compound annual growth in the range of 30% that infrastructure will become a significant player in its own rights before long. Looking towards 2024, we will see > 5Mio charging points in Europe and > 2 Mio in North America.
Use of installed charging points is accelerating, in some cases doubling every year. The faster this acceleration, the more the new infrastructure will depend on highly available and secure IoT connectivity. It is a truly mission-critical infrastructure, and for this reason, Charging Point Operators are requesting the best possible connectivity at each location.
Electric vehicle charging is an integral part of the total ecosystem. Charging Point Operators, Mobility Service Providers (Charging Service Providers), Electricity Distribution System Operators and Energy Service Providers stand to benefit from data generated by charging infrastructures. As are service providers of shared e-car or micromobility services, automotive OEMs, car parking operators, logistic hubs of all kinds, battery vendors moving towards a "Battery as a Service" business model, and others. In a nutshell, today's business opportunities stretch far beyond the charging stations as such!
Read More
Report - Connected EV Charging Report
Sources
[1] Trends and developments in electric vehicle markets, iea 2021
[2] Electric Vehicle Market, Markets and Markets, 2022
[3] Electric vehicle charging in Europe and North America, Berg Insight 2021