Introducing the Carver Family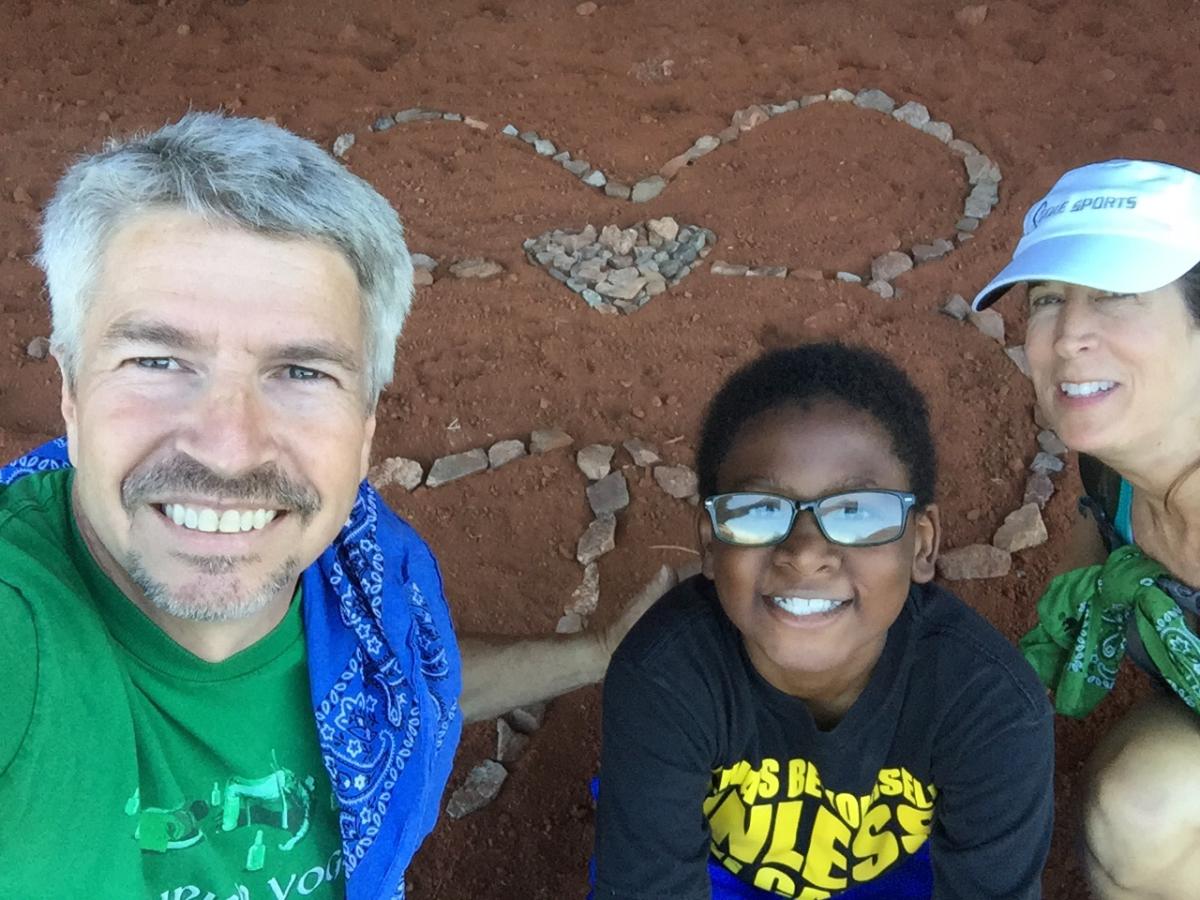 The Carver family in a recent photograph.
Dave Thomas Foundation for Adoption
Kendra Carver is an American Express employee, a recent adoptive mother and an advocate for adoption benefits. Here she shares her family's story in a guest blog for the Dave Thomas Foundation for Adoption.
Adopting a child has always been a dream for my husband and me. There are so many children in need of loving homes across America and the world. So, in the winter of 2016, we began the journey to make this dream come true. This journey has not been easy. It has been long and challenging – from home studies and background checks, to trainings and paperwork, to court approvals and extensive coordination across various agencies. However, it has all been worth it.
Initially, we thought our only option was foster-to-adoption in our state. But, we soon learned about and opted to directly pursue interstate adoption, which helps families find children in foster care across the United States. Six months after we set out to adopt, we were finally approved by courts to start our search! My husband and I married later in life and initially decided to look for a child between the ages of 6 and 9 years old. We quickly discovered there are a large number of children older than 10 in need of homes. So, we adjusted our criteria, and were matched with our amazing 11-year-old son Tray.
For the past seven years, Tray has been in and out of foster care, with multiple placements. When he learned that a family would finally like to meet him for adoption, he could not believe it! After seeing an introductory video of my husband and I, he agreed to meet us immediately. On that first visit, Tray won our hearts with his amazing smile and kind heart. It was an instant connection.
On Tray's first overnight visit, he expressed with tears in his eyes how grateful he was for finally finding a forever family. At that moment my husband and I felt the true impact of our epic journey to find our incredible son. We knew we had finally reached our destination.
We had a five-month transition period so Tray could complete the school year in Tucson. Every weekend, my husband and I loaded up the car and drove eight hours to see Tray. The experience was emotional, costly and time-consuming. But, I have been fortunate enough to work for American Express, who has supported us every step of the way. The company offered a generous adoption reimbursement policy of up to $35,000 (per event), and my boss and colleagues provided me with the encouragement and flexibility I needed to make our dream a reality.
By the end of May 2017, Tray officially joined our family full-time in Tempe, Arizona. American Express' parental leave policy allowed me to take up to 20 weeks to bond with him. We used that critical time to create of lot of "first" memories for our family, such as our first camping trip, first big hike, first trip to the ocean and first family road trip (and we all survived!). Every morning, Tray's smiling face and joyful singing to welcome the new day reminds my husband and me that we made an incredible decision. If it is your dream to adopt a child – pursue it. Regardless of how long the journey may seem.
Thank you American Express for helping us achieve our dream! And, thank you to the Dave Thomas Foundation for Adoption for helping make the adoption of children in foster care a priority for so many Americans.
 To learn more about American Express' benefits program, visit careers.americanexpress.com.