Interview with Evan Toporek, CEO of Alternative Apparel: From Engineering to Apparel
From joining the Alternative Apparel team as its fifth employee, CEO Evan Toporek has seen the brand evolve into what it is today.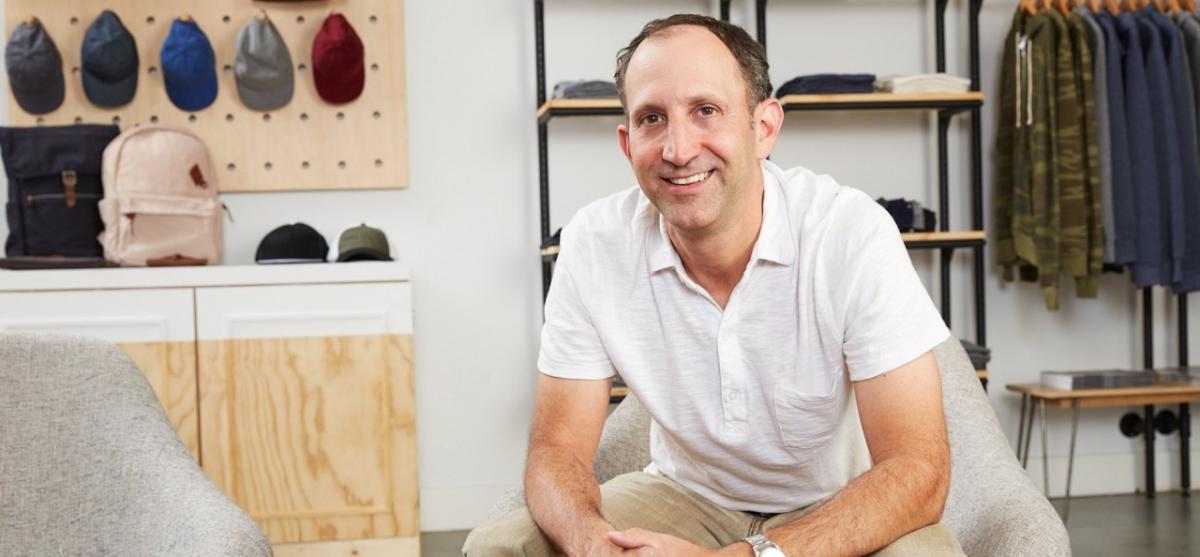 Originally published on Inc. magazine
By Laurel Mintz, Founder and CEO, Elevate My Brand
From industrial engineering to consulting, Alternative Apparel's CEO, Evan Toporek, talks about making the move to Alternative Apparel to satisfy his entrepreneurial spirit. After 20 years, the brand has seen many milestones, including the most recent, joining the Hanesbrands family.
LM: Talk to us about your commitment to sustainability.
ET:  In 2004, long before sustainability was a buzzword in the fashion industry, we launched Alternative Earth, our eco-friendly line. That sub-brand dissolved when we simply took its elements (organic cotton, recycled polyester, low impact dyes) and applied it across our entire range including packaging (100% recycled boxes and biodegradable bags).  But to us, sustainability stands for more than just eco-friendly manufacturing. We ensure the highest standards of social compliance as well. For example, over 90% of our production, and growing, flows through WRAP certified factories. We have also joined the Fashion Revolution movement bringing transparency to our factories and their social compliance.
LM: Alternative Apparel was recently acquired by Hanesbrands. What does this mean for the brand?
ET:  First off, it was extremely gratifying to be acquired by Hanesbrands. In many ways, they pioneered the market segment we participate within. When we did our due diligence on Hanes, what we discovered was very familiar, only on a far larger global scale: commitment to sustainability, sales in similar channels, and a "good people" culture that just felt right. So far, we have discovered so much more depth to the company and its capabilities, and I believe they have found the same with us. Beyond growing Alternative, we are getting to work on other projects across the Hanes and Champion brands. The acquisition seems to be bringing more to all involved. That's the goal, right?