International Paper Supports Anheuser-Busch's Donation of Hand Sanitizer to the American Red Cross
International Paper Supports Anheuser-Busch's Donation of Hand Sanitizer to the American Red Cross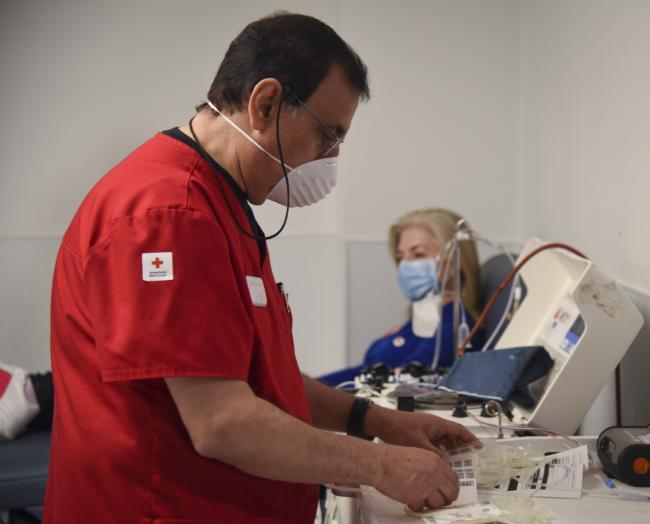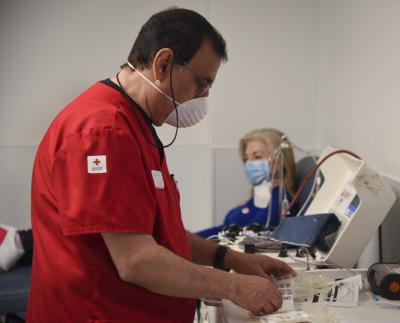 Wednesday, May 6, 2020 - 7:00am
MEMPHIS, Tenn., May 6, 2020 /3BL Media/– As the COVID-19 pandemic stretches resources across the world, manufacturers are retooling their production lines to produce essential supplies. When one of our customers stepped up to make hand sanitizer for their facilities and the American Red Cross, they turned to International Paper, the leading producer of renewable fiber-based packaging, pulp and paper, to help transport the product to these critical operations and relief efforts.
Anheuser-Busch, U.S.-based brewer of iconic beer brands such as Budweiser and Michelob Ultra, has put their capabilities and expertise to work by producing and distributing bottles of hand sanitizer to accommodate the growing need across the United States. The company's sanitizer will be used at Red Cross blood donation centers and will support future relief efforts at emergency shelters.  
Corrugated boxes are essential to the distribution of the product. International Paper has donated 5,500 boxes to Anheuser-Busch, enabling them to supply bottles of hand sanitizer to their facilities, the Red Cross and other government relief efforts across the country. 
Both companies are members of the Red Cross Annual Disaster Giving Program (ADGP), which provides essential contributions in advance of disasters, powering the organization with strong infrastructure, trained volunteers, innovative technology and critical resources necessary to provide immediate relief and support to those in crisis.
"Our boxes are a critical part of the supply chain required to produce and deliver food, pharmaceuticals, hygiene products and emergency supplies for consumers around the world," said Dr. Alissa Campbell Shaw, senior manager, Community Engagement, International Paper and executive director, The IP Foundation. "We're proud to support our customers and our nonprofit partners with essential products as they seek to serve others during this pandemic."
"At Anheuser-Busch, we know we can't solve this problem on our own, but we can play a vital role," said Adam Warrington, Vice President, Better World at Anheuser-Busch. "It's amazing to see what we can do when we all work together and we are thankful for our partners at the American Red Cross as well as our suppliers, including International Paper, who have made this initiative possible."
Many thanks to the dedicated employees at the International Paper Buffalo, NY, and Binghamton, NY, box plant who produced the Community Engagement boxes for this effort.
About International Paper
International Paper (NYSE: IP) is a leading global producer of renewable fiber-based packaging, pulp and paper products with manufacturing operations in North America, Latin America, Europe, North Africa and Russia. We produce corrugated packaging products that protect and promote goods and enable worldwide commerce; pulp for diapers, tissue, and other personal hygiene products that promote health and wellness; and papers that facilitate education and communication. We are headquartered in Memphis, Tenn., employ more than 50,000 colleagues and serve more than 25,000 customers in 150 countries. Net sales for 2019 were $22 billion. For more information about International Paper, our products and global citizenship efforts, please visit internationalpaper.com.
###