International Paper Joins Savannah River Clean Water Fund
International Paper Joins Savannah River Clean Water Fund
First company from the private sector to join local effort to protect and manage forests – nature's water filter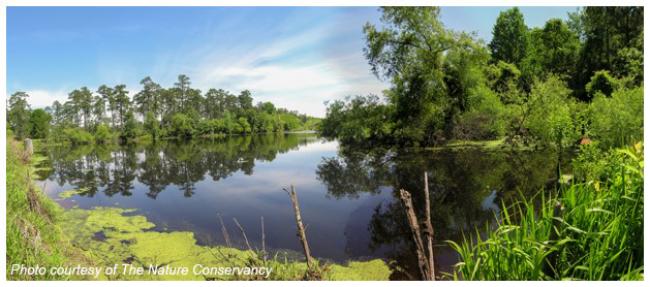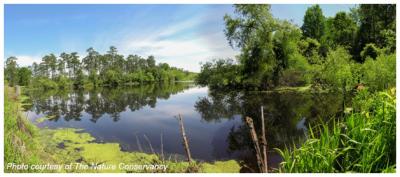 Thursday, August 6, 2020 - 1:00pm
Aug 6, 2020 /3BL Media/ International Paper, one of the world's leading producers of renewable, fiber-based packaging, pulp and paper, has joined the Savannah River Clean Water Fund (Fund), a coordinated effort to permanently protect and responsibly manage forests – nature's water filter – in the Savannah River watershed. The first of its kind in Georgia and in South Carolina, the Fund convenes diverse stakeholders around the common goal of protecting forests for the many benefits they provide to local communities, economies and wildlife.
The Fund comprises representatives from five public water utilities in Georgia and South Carolina, state environmental and forestry agencies, local land trusts, and others. International Paper represents the first company from the private sector to join the effort.
International Paper owns and operates two mills in the area: Port Wentworth Pulp Mill, which produces pulp used in diapers, tissue and other personal hygiene products, and Savannah Containerboard Mill, which produces the essential material used to create corrugated packaging. Both of these mills rely on a sustainable supply of water from the Savannah River for their operations.
"This project is important for us, as this watershed's vast wetlands and forests contain the natural resources all of us depend on to filter clean water for all the water users in this community," said Sophie Beckham, Chief Sustainability Officer, International Paper. "As one of the largest users of fiber, we are committed to leading forest stewardship efforts globally. Our entire business depends upon the sustainability of forests and the ecosystems that they support."
International Paper recently announced Vision 2030, its goals for building a better future for people and the planet. The goals include an increased focus on water stewardship, with plans to reduce operational water use by 25% by 2030 as well as to support watershed health in partnership with local water users and stakeholders. As part of Vision 2030, the company will look to apply the Savannah River model in other watersheds where they operate.
A U.S. Forest Service Landscape Scale Restoration grant, awarded to the Georgia Forestry Commission, leverages International Paper's support, making it possible to employ hydrological, environmental, and social data to collaboratively identify high-priority parcels for forest protection. The University of Georgia Warnell School of Forestry and Natural Resources leads the analysis. International Paper's support is also helping build a foundation to engage local communities, landowners, and industry in supporting the Fund's long-term success. 
The Nature Conservancy (TNC) is a longstanding member of the Savannah River Clean Water Fund. This is one way that International Paper is building on its longtime partnership with TNC. The company also supports TNC's development of natural climate solutions – the conservation, restoration and improved forest management techniques that increase carbon storage and reduce greenhouse gas emissions in managed forest landscapes.
About International Paper
International Paper (NYSE: IP) is a leading global producer of renewable fiber-based packaging, pulp and paper products with manufacturing operations in North America, Latin America, Europe, North Africa and Russia. We produce corrugated packaging products that protect and promote goods and enable world-wide commerce; pulp for diapers, tissue, and other personal hygiene products that promote health and wellness; and papers that facilitate education and communication. We are headquartered in Memphis, Tenn., employ more than 50,000 colleagues and serve more than 25,000 customers in 150 countries. Net sales for 2019 were $22 billion. For more information about International Paper, our products and global citizenship efforts, please visit internationalpaper.com. See how we're building a better future for people, the planet and our company at internationalpaper.com/Vision-2030.