International Paper Donates Boxes to Respond to COVID-19 Community Needs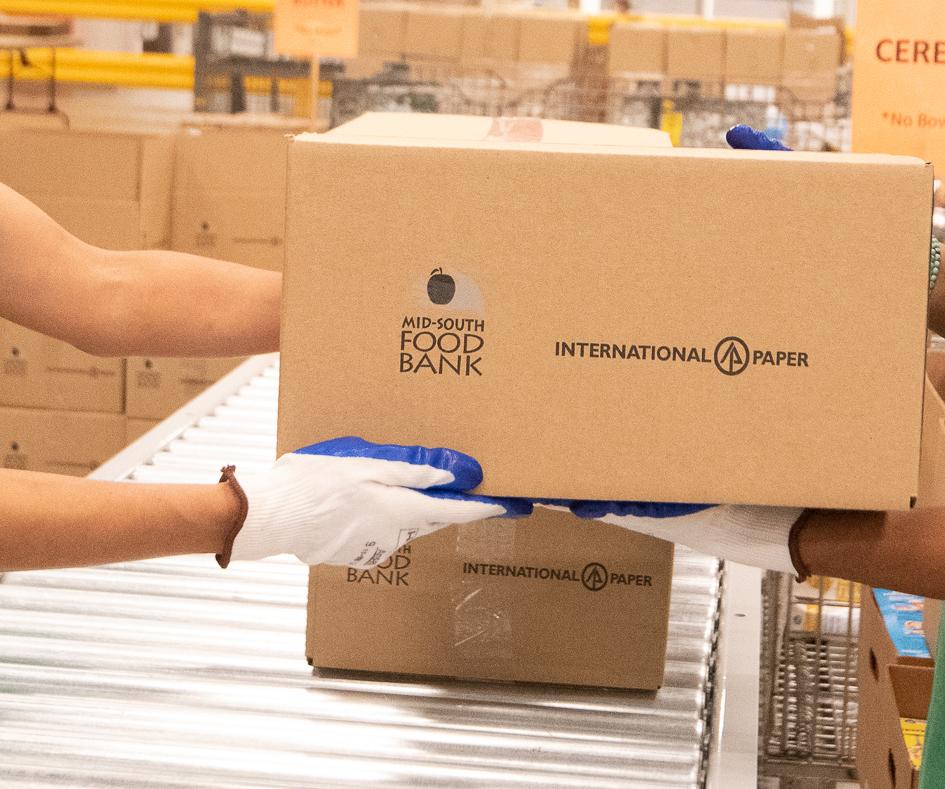 MEMPHIS, Tenn., March 30, 2020 /3BL Media/ –International Paper (NYSE: IP) is taking action to address hunger and meet critical community needs during the unprecedented COVID-19 pandemic. The world's leading producer of renewable, fiber-based packaging, pulp and paper has committed to donating hundreds of thousands of corrugated boxes to Feeding America and other regional community partners.
Through a donation of more than 300,000 boxes, International Paper is helping Feeding America and their network of food banks across the United States respond to families in need. During the pandemic, the organization is partnering with school districts and local government agencies to ensure that the 22 million children who rely on school meals have access to food outside of the classroom, among other actions. Boxes are critical to their ability to transport and store food. In the company headquarters' backyard in Memphis, Feeding America network member Mid-South Food Bank will receive 50,000 International Paper boxes, supporting the organization's ability to respond to food insecurity in its 31-county service region during the pandemic.
"Our products are a critical part of the supply chain required to produce and deliver food, pharmaceuticals, hygiene products and emergency supplies for consumers around the world," said Dr. Alissa Campbell Shaw, senior manager, Community Engagement, and director, The IP Foundation, International Paper. "We recognized that our boxes are essential for the charities in our communities. They enable these organizations to cast a wider safety net for those in need."
The company is working directly with numerous food banks and critical support charities across the world to get boxes into the communities with the greatest need.
About International Paper
International Paper (NYSE: IP) is a leading global producer of renewable fiber-based packaging, pulp and paper products with manufacturing operations in North America, Latin America, Europe, North Africa and Russia. We produce corrugated packaging products that protect and promote goods and enable worldwide commerce; pulp for diapers, tissue, and other personal hygiene products that promote health and wellness; and papers that facilitate education and communication. We are headquartered in Memphis, Tenn., employ more than 50,000 colleagues and serve more than 25,000 customers in 150 countries. Net sales for 2019 were $22 billion. For more information about International Paper, our products and global citizenship efforts, please visit internationalpaper.com.
###
Media Contact: Thomas J. Ryan, 901-419-4333