Integrating Impact: How To Do Well by Doing Good
Words by Maggie Kohn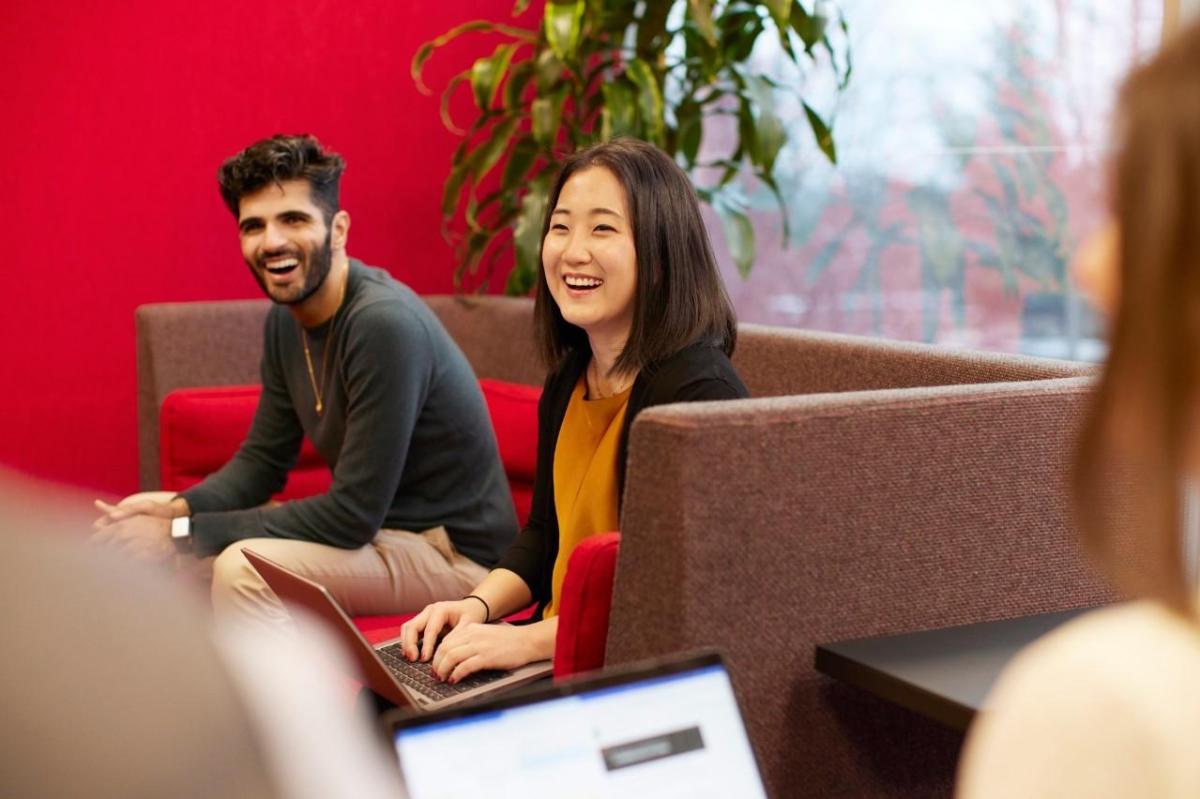 Originally published by TriplePundit
"Protecting people and the planet is at the heart of who we are." "Being a responsible corporate citizen is part of our DNA."
Sound familiar? Probably if you've read a corporate environmental, social and governance (ESG) or sustainability report in the past decade.
But what does it really mean for a business to integrate ESG into its operations?
A handful of companies and executives are going beyond the buzzwords, attempting to truly merge ESG with their business and their business with ESG. One example is Mastercard.
One of the world's largest financial services companies operating in more than 80 countries, Mastercard prides itself on being a global pioneer in payment innovation and technology with a mission to connect and power an inclusive, digital economy that benefits everyone, everywhere. Pretty lofty aspirations. Lest they seem somewhat esoteric, Mastercard has set a quantifiable goal: to connect 1 billion people to the digital economy by 2025, including support for 50 million small- and medium-sized businesses and 25 million women entrepreneurs.
Shamina Singh has led the Mastercard Center for Inclusive Growth, the company's philanthropic hub, since 2014, and her team helps carry out the company's ESG strategy. She explained to TriplePundit recently how the company is working to operationalize ESG to achieve its broader mission — something she said requires solving for the root causes of financial exclusion and inequality.
Leveraging core assets to drive inclusive growth
That is where the Mastercard Center for Inclusive Growth comes into play. Its raison d'être is to advance equitable and sustainable economic growth and financial inclusion globally.
As the Center explains, inclusive growth ensures the benefits of a growing economy extend to all segments of society. Unleashing people's economic potential starts with connecting them to the vital networks that power the modern economy. Access to and integration into these networks increase people's productivity and access to resources, which can set in motion a virtuous cycle of sustained poverty reduction and inclusive growth.
A key component of inclusive growth, according to the company, is financial inclusion — which refers to connecting people to secure ways of receiving, storing and managing money. While financial inclusion is a point of entry to lift people and markets out of poverty, inclusive growth is the key to move toward shared prosperity.
The Center harnesses Mastercard's core assets and competencies in the form of data insights, capital, expertise, and technology to advance financial inclusion and inclusive growth.
"In a world where we are under environmental and economic stress, companies must think of how they can apply their assets," Singh told TriplePundit. "Their approach must be authentic to who they are, or it won't be sustainable or impactful."
Take for example Mastercard's work in Egypt and Cambodia, where the Center is partnering with leading apparel brands and local financial institutions to digitize wages and savings for garment workers, about half of whom are women. Through the effort, Mastercard is sharing its own solutions and supporting training for previously unbanked workers to help them have a safe, secure, and digital means to receive wages and use their money, as well as the knowledge to leverage these new digital tools to improve their financial well-being.
Mastercard is also working with the CEO Partnership for Economic Inclusion, first convened by Netherlands' Queen Máxima in 2018 at the World Economic Forum, to identify ways the private sector can contribute to financial and economic inclusion.
"We are serious about working with partners to help them identify their assets — and how they can be leveraged to impact global challenges," Singh said.
That is not to say the philanthropy isn't important in Mastercard's financial inclusion efforts; it is. What matters more is the opportunity to lever those efforts to drive a catalytic impact that sustains far beyond the giving. The Mastercard Impact Fund, administered by Singh's team, has made more than $260 million in grants to 142 organizations in 89 countries focused on three areas:
Increasing the financial security and economic mobility of individuals and workers
Improving the financial resilience and growth of micro and small businesses
Building capacity of nonprofits and governments to use data science to drive equitable outcomes
Mastercard initiatives have helped bring more than 675 million people into the digital economy since 2015, added 25 million micro and small businesses since 2020, and helped 18 million woman-owned or -led small businesses to digitalize.
"Mastercard is driving innovation, serving our customers, and delivering value in a way that expands the middle class and helps the underserved with our goal of long-term financial security for all," Singh continued. "We've recognized for a long time that Mastercard thrives when economies thrive. Economies are successful when growth is sustainable and inclusive and when prosperity is shared."
The company's strategy includes not only looking broadly outward, but internally and across demographic groups that have been disproportionately left behind.
In 2020, as an extension of its 1 billion financial inclusion commitment, Mastercard announced its In Solidarity initiative to connect Black-owned businesses to products, services, technology, and financial support that will help close the racial wealth and opportunity gap. One key aspect: emphasizing inclusion in the company's product development processes, such as those using artificial intelligence and machine learning, including helping to innovate data processes, such as with credit, to weed out bias. The company recently formalized this by expanding its data responsibility principles to "embrace diversity in all its forms to enable data practices, analytics and outputs that are inclusive, comprehensive and equitable."
"Data connects us all, but we need to ensure that it reflects us all," Singh added. "We have the responsibility and the opportunity to make sure we build our digital world to live up to its full, inclusive potential."
Taking shared accountability to the next level
A number of companies have started to link executive compensation to ESG performance, such as apparel manufacturer Gildan, biopharma company Pfizer and coffee giant Starbucks. This year, Mastercard went a step further and became one of the few to extend the link to all employees globally. The company's approach focuses on three of its ESG priorities: carbon neutrality, financial inclusion and gender pay parity. Beginning in 2022, achieving the company's ESG goals now factors into compensation calculations for all Mastercard employees.
"While our global efforts go much broader and deeper, we're tying compensation to emissions, financial inclusion and the gender pay gap because we have a substantial impact in these areas and because they closely align with our vision," said Mastercard CEO Michael Miebach in a message to employees.
In connection with the announcement, Mastercard developed learning materials for employees to help educate its workforce on ESG, the key components of the company's strategy, and how they can take action through their own efforts.
"We have been focused on ESG for many years, with our first financial inclusion goals 10 years ago and our sustainability strategy five years ago. Linking this to compensation was a natural evolution," Singh said.
As Mastercard has modeled, when ESG initiatives become more than words — when the vision for a better world is implemented as the driving purpose of the company — true progress, with sustained impact, is possible.
This article series is sponsored by Mastercard and produced by the TriplePundit editorial team.
Image courtesy of Mastercard