Innovators @ Qualcomm: Kim Koro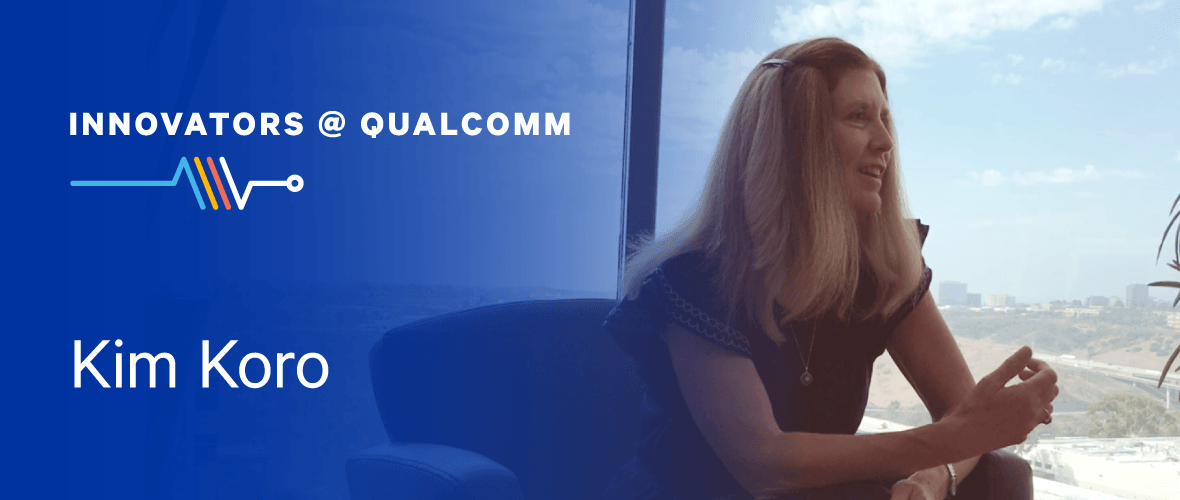 Qualcomm technology is at the heart of the modern digital world, but it wouldn't be possible without the work of a lot of very creative and dedicated people. Innovators @ Qualcomm, or IQ for short, is our Q+A series highlighting the makers, thinkers, and doers helping Qualcomm build the future.
Today, we go in-depth with Senior Vice President of Qualcomm Technologies, Inc. and President of Qualcomm Cyber Security Solutions (QCSS) Kim Koro.
Koro joined Qualcomm in 1989 as legal counsel. In her 28 years, she's taken on a number of key roles and responsibilities, from overseeing international programs and business development of the company's OmniTRACS business to VP of operations and division counsel for CommSystems to VP and GM of government systems and digital cinema.
We talked with Koro about her experiences helping to shape Qualcomm's business from its earliest days, how she sees the company's role in supporting national security, and how a diverse staff helps companies do better work.