INFOGRAPHIC | Bacardi's Commitment to Being a Responsible Corporate Citizen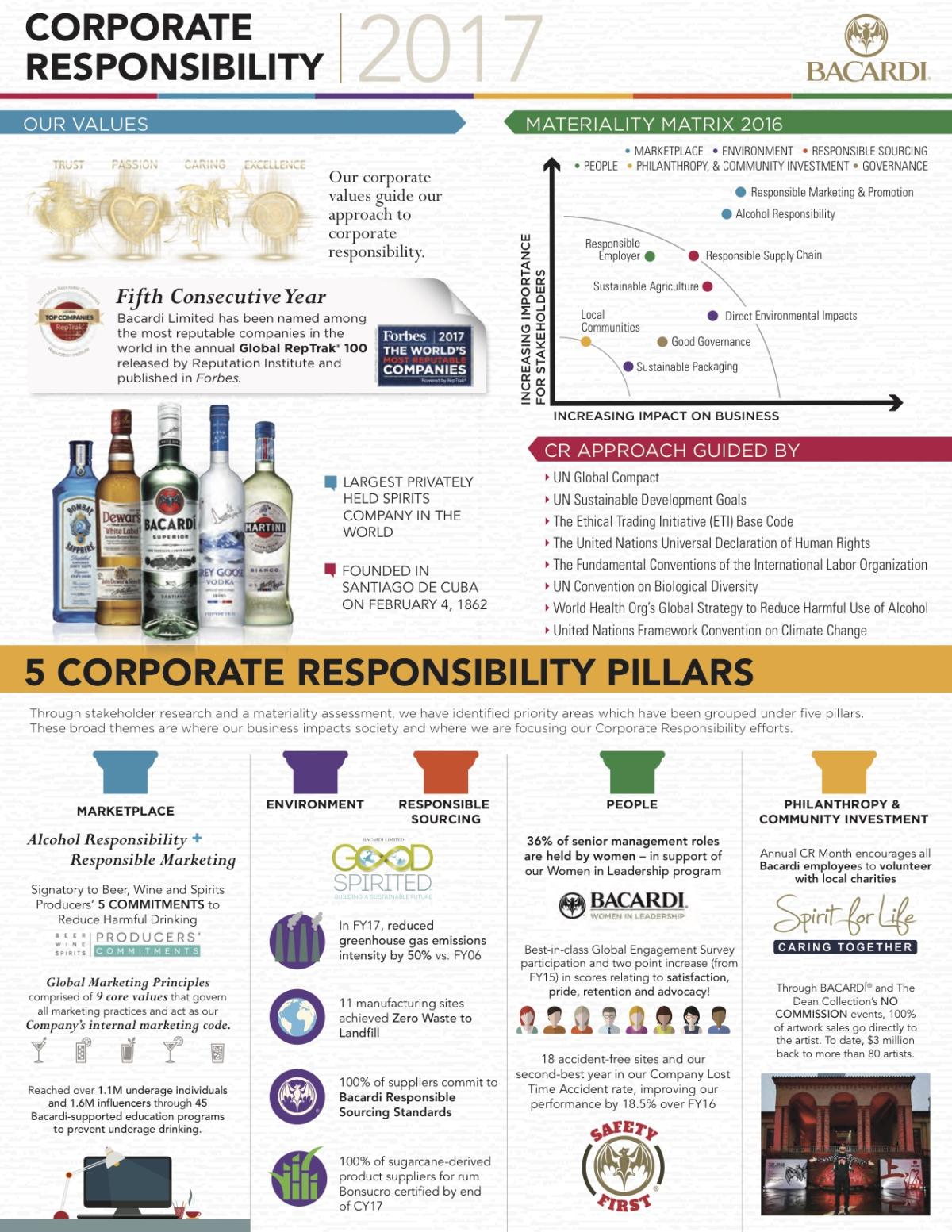 Bacardi's commitment to being a responsible corporate citizen is guided by its values of Trust, Passion, Caring and Excellence. Check out the company's corporate responsibility (CR) one-pager to see how the largest privately held spirits company in the world approaches CR.
To read more about Corporate Responsibility within Bacardi, visit the Corporate Responsibility section at https://www.bacardilimited.com/corporate-responsibility/.