Influential Women at Alliance Data: Tracy Crum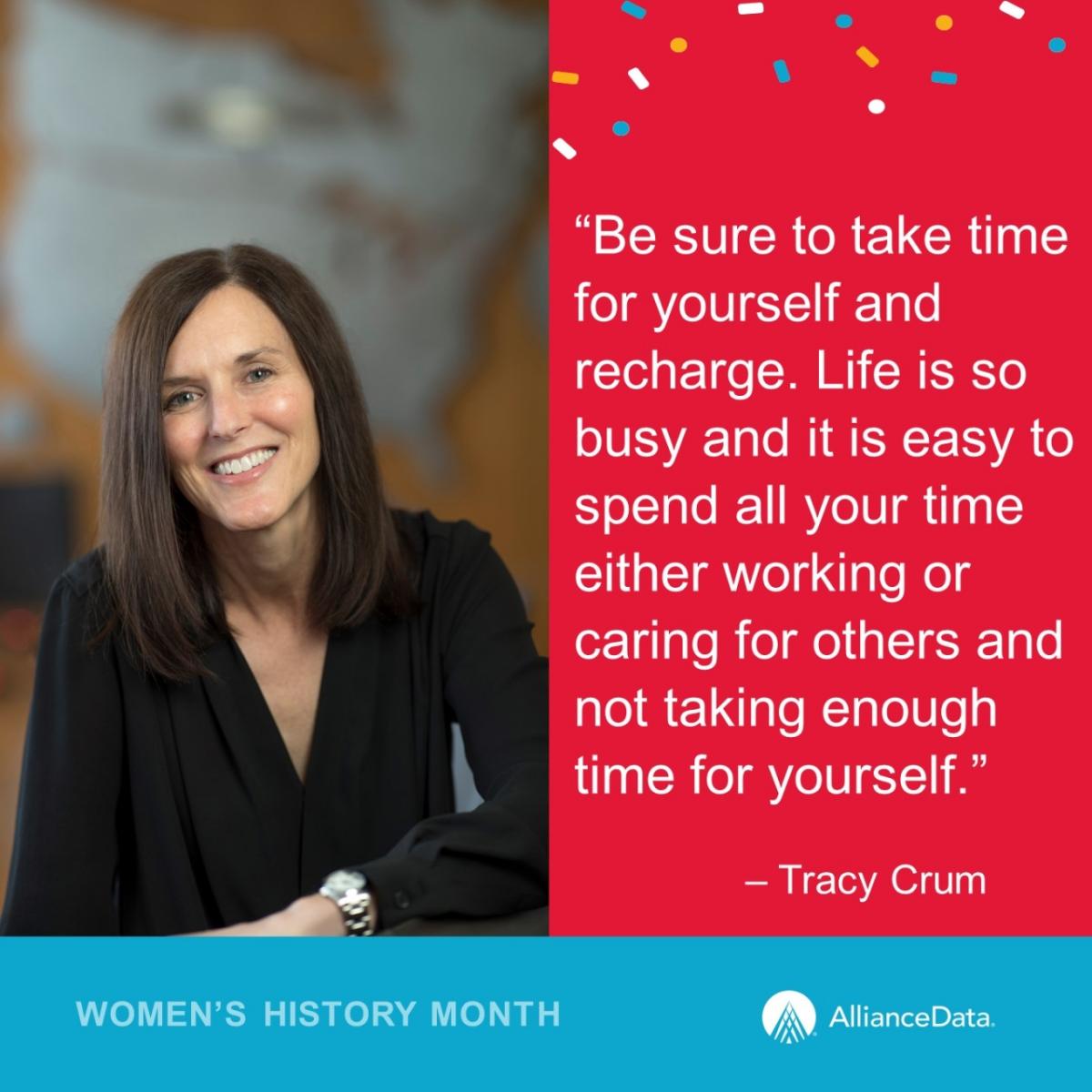 This week, as part of our Women's History Month celebration, we continue to spotlight influential women at Alliance Data who make our company successful.
Tracy Crum, VP, Assistant General Counsel, has been a passionate advocate for women throughout her career. Tracy partners with various policy teams to ensure regulatory requirements are implemented and met. She also oversees the Corporate Ethics Office and chairs the Enterprise Compliance Council that manages enterprise-wide policies, compliance and risk monitoring. Tracy describes her career as a "boomerang" — bouncing back and forth between a law firm and Alliance Data over the past 20+ years. She credits strong women in her life, like her mother and a female partner at the law firm, for helping guide her both personally and professionally. Outside of work, Tracy enjoys spending time with her husband and two daughters, traveling, running, golfing and being outdoors.