Improving Community Resilience Through Disaster Preparedness and Response
International Paper donation to American Red Cross provides additional support beyond the company's Annual Disaster Giving Program commitment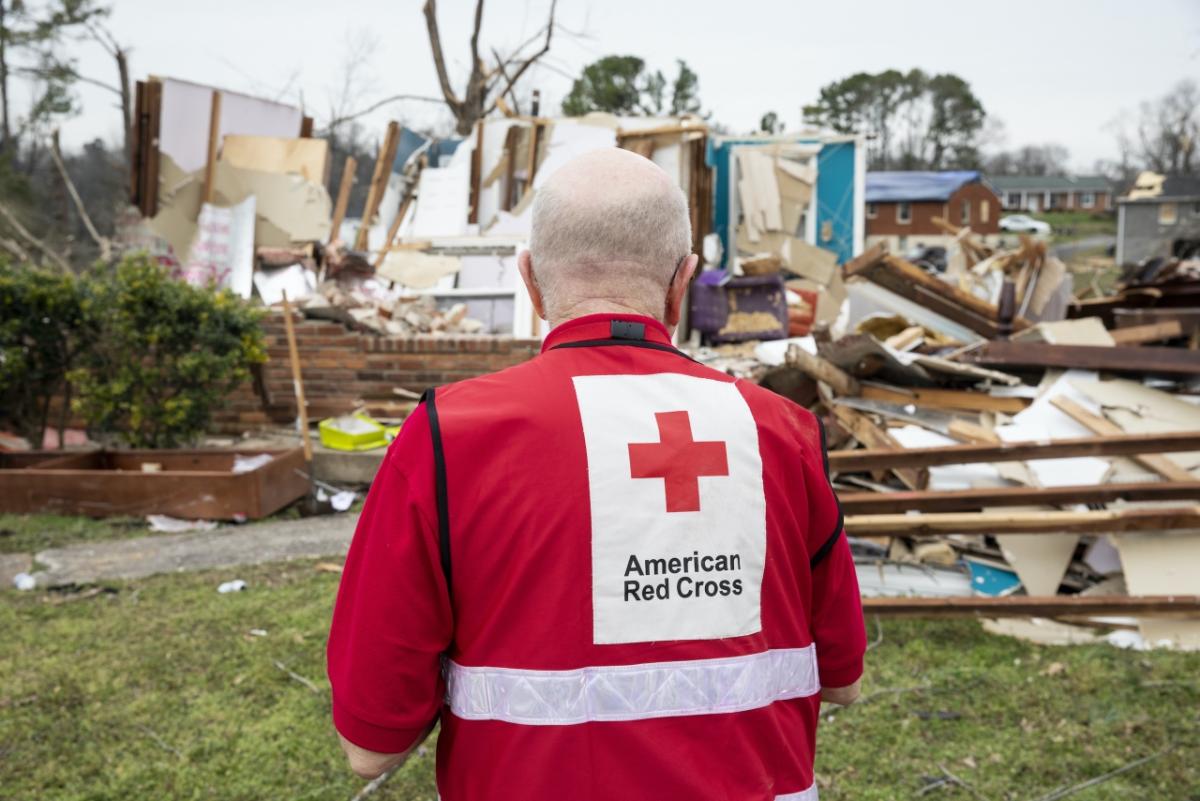 Scott Dalton, © The American National Red Cross 2021
MEMPHIS, Tenn., June 15, 2021 /3BL Media/ – International Paper (NYSE: IP), the world's leading producer of renewable, fiber-based packaging, pulp and paper, has made a $170,000 donation to the American Red Cross to support year-round humanitarian relief efforts. The donation is above and beyond the company's recurring $500,000 pledge to support the American Red Cross Annual Disaster Giving Program (ADGP).
The company's latest donation is based on an employee matching gift program and provides additional funding to ensure the Red Cross can help prepare for and respond to disasters big and small. This support is just one example of International Paper's employee engagement and commitment to the company's signature causes, which include education, hunger, health and wellness, disaster relief and initiatives that improve our planet.
"Every day in the face of disasters, the generosity of Annual Disaster Giving Program (ADGP) members like International Paper ensures the Red Cross can provide comfort and care to people in their darkest hours," said Don Herring, chief development officer at the American Red Cross. "We are extremely grateful for their contributions before disasters strike because it enables us to respond to disasters immediately and compassionately, when help and hope are needed most."
"As we head into hurricane season, I reflect on the importance of being prepared for natural disasters, and the tremendous role the Red Cross plays in our communities' disaster preparedness and response," said Dr. Alissa Campbell Shaw, senior manager, Community Engagement, International Paper and executive director, IP Foundation. "We are committed to supporting the critical needs in the communities where our 48,000 employees live and work, and the selfless work of the Red Cross is essential to community resilience."
The company's support for the ADGP powers the Red Cross with strong infrastructure, trained volunteers, innovative technology and critical resources necessary to provide relief and support in times of crisis.
About International Paper
International Paper (NYSE: IP) is a leading global producer of renewable fiber-based packaging, pulp and paper products with manufacturing operations in North America, Latin America, Europe, North Africa and Russia. We produce corrugated packaging products that protect and promote goods, and enable world-wide commerce; pulp for diapers, tissue and other personal hygiene products that promote health and wellness; and papers that facilitate education and communication. We are headquartered in Memphis, Tenn., employ approximately 48,000 colleagues and serve more than 25,000 customers in 150 countries. Net sales for 2020 were $21 billion. For more information about International Paper, our products and global citizenship efforts, please visit internationalpaper.com.
About the American Red Cross
The American Red Cross shelters, feeds and provides emotional support to victims of disasters; supplies about 40 percent of the nation's blood; teaches skills that save lives; provides international humanitarian aid; and supports military members and their families. The Red Cross is a not-for-profit organization that depends on volunteers and the generosity of the American public to perform its mission. For more information, please visit redcross.org or cruzrojaamericana.org, or visit us on Twitter at @RedCross.
-END-
Contact:
Sherri McKinney, Director of Communications and Marketing
American Red Cross 
615-425-6679