Imagine What Is Possible When We're Giving Back Together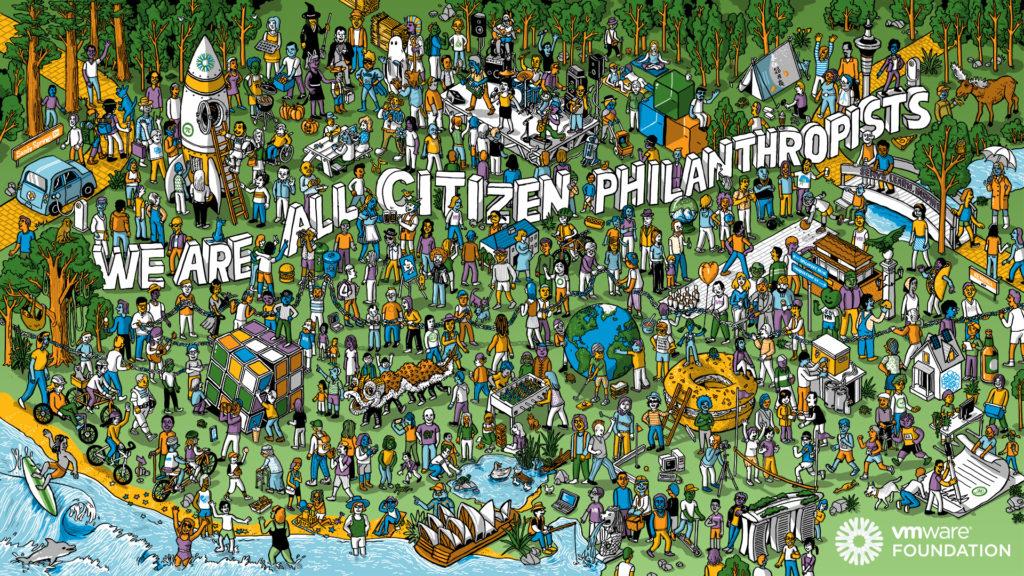 "At VMware, we believe that each person has something unique to contribute. Thus, everyone can be a Citizen Philanthropist," says Jessamine Chin, director of the VMware Foundation. "With those unique contributions, each person has the ability to effect positive change in the world."
As VMware CEO Pat Gelsinger notes recently in A Rising Tide to Raise All Boats: How Tech Can Benefit Everyone on the Planet, "It's our job to ensure that the stunning innovations we're driving now deliver on their full potential over the next decade by providing value for everyone, rather than providing value for only a select few. Now more than ever, the tech community has an individual and collective responsibility to engage and act."  
When people engage and act together, their impact is further amplified, strengthening our global community. This is also the power of Giving Back Together.
At the end of each year, VMware people take time to reflect upon their accomplishments and the many things they are grateful for. This tradition creates a ripple effect of generosity inside and outside of VMware. "We also take this time to pay it forward. This year, VMware people unlocked a Gift of Possibility—a donation they can direct to their nonprofits of choice—by acting together to uncover an illustration that celebrates our dynamic and diverse VMware community," says Chin. 
The world's greatest social problems are complex and interwoven. While some companies focus on a single social issue, at VMware the focus is on providing a platform for VMware people to engage and take action. These Citizen Philanthropists spark waves of support across social issues, strengthening the fabric of our global community. VMware people know that every action matters because big things have small beginnings.  
Every day, VMware people are creating positive change in different ways—by writing their own recipes for service, by leading Pro Bono Service Learning projects that enable life-saving medical procedures around the world, and by digitally transforming classroom education.  By Giving Back Together, we show what is possible when we choose to act together.  
Imagine what is possible when we're Giving Back Together.