How Volkswagen Chattanooga Changes Kids' Lives Through Mechatronics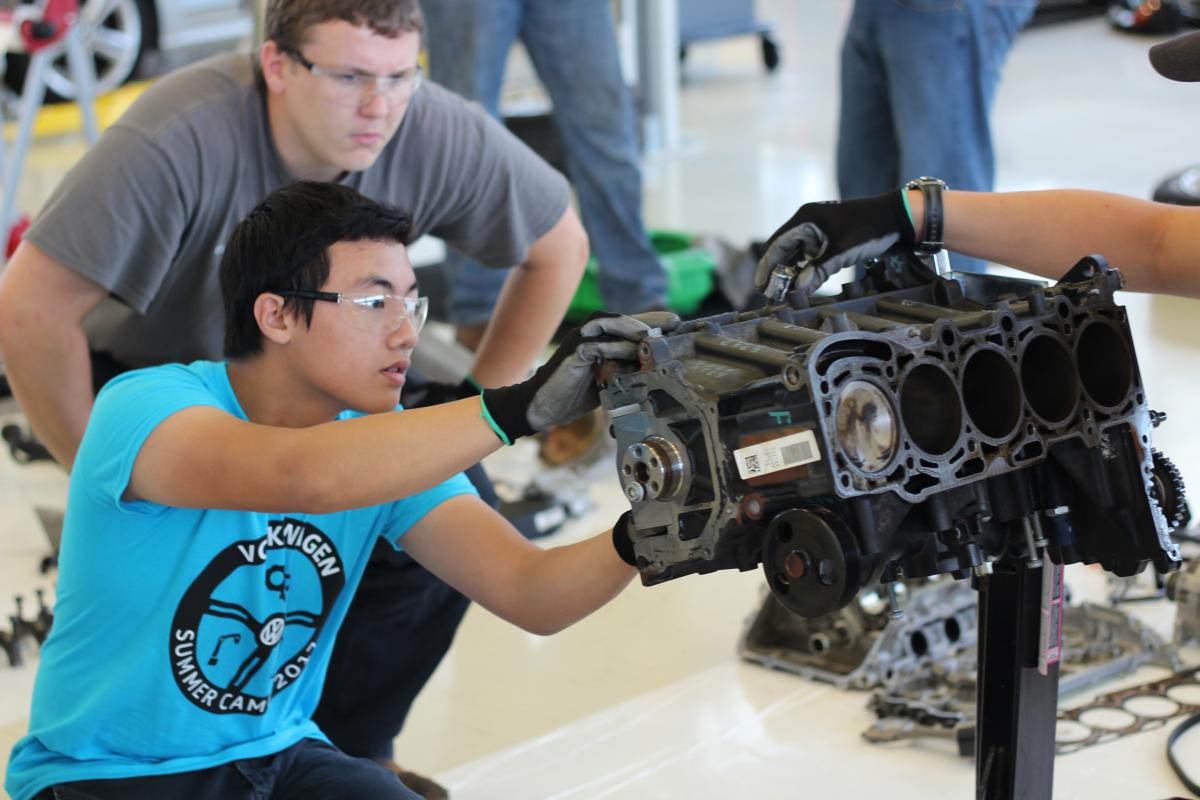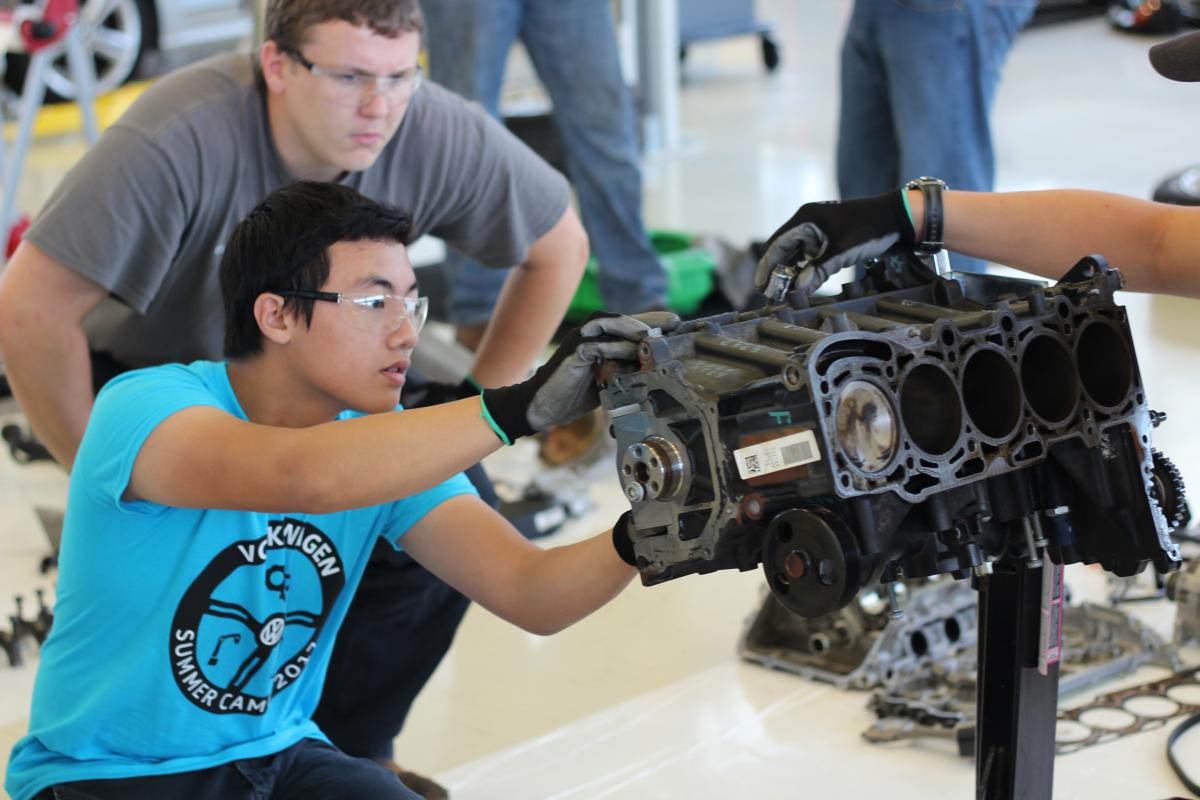 How Volkswagen Chattanooga changes kids' lives through mechatronics
Imagine: programming a robot, using a 3D printer to create a fidget toy or dissembling then reassembling a Passat's engine. Thanks to Volkswagen Chattanooga, in collaboration with a local university, Chattanooga-area high school students have the chance to experience all of these activities while attending summer camp – for free.
The annual Volkswagen Summer Camp, now in its third year, serves as a precursor to the company's Automation Mechatronics Program (AMP), a VW Academy-run dual program that combines a vocational education with hands-on skills training. The camp not only gives students the chance to experience real-life work in mechatronics and automation, but educates them about Volkswagen's other program offerings for after high school. This year, VW Chattanooga was able to host a full-capacity camp of 115 kids.
"If you ask a high school student what they want to be when they grow up, and they say they want to work with robots, they don't necessarily know what that means," says Albert Graser, Technical Training Supervisor at Volkswagen Chattanooga, and Volkswagen Summer Camp director. "With this program, interested students have the chance to come in and get exposure to and hands-on experience with a robot and they can really decide if that is what they want to do as a profession."
Since 2015, the week-long camp has doubled in size. Campers spent 70 percent of their time gaining hands-on experience in one of seven different skill-training courses: basic robotics, 3D printing, basic electronics, robotic pneumatics, explore a Passat and AutoCAD. Classes are taught by members of the Volkswagen Academy, professors from a local community college and staff at a robotics company.
Through this opportunity, the Volkswagen Academy team is proud to share the company's existing resources and technology that are used every day to not only educate and excite high schoolers about basic robotics and machinery, but also kick start their professional aspirations and allow them to grow as individuals and learn real-life skills.
"On the last day, during the awards ceremony, one of students was ready to cry," remarks Graser. "We see a lot of bonding over the week and the campers are learning about more than just the material. They are learning about teamwork and how to follow directions, in addition to experiencing the Volkswagen culture firsthand. We watch students grow and learn together and form bonds – three students went to the same high school and didn't know each other before the camp and left as good friends."
In just a week, not only do students gain unique technical skills, but the camp facilitators see noticeable improvements in camaraderie and excitement for the future. Hopefully, the Volkswagen Academy sees some familiar faces back for the AMP program training to be the next generation of mechatronics professionals.