How Tech Is Driving a Fourth Wave of Environmentalism
Sustainability is not just some nice-to-have byproduct of innovation – it's the goal.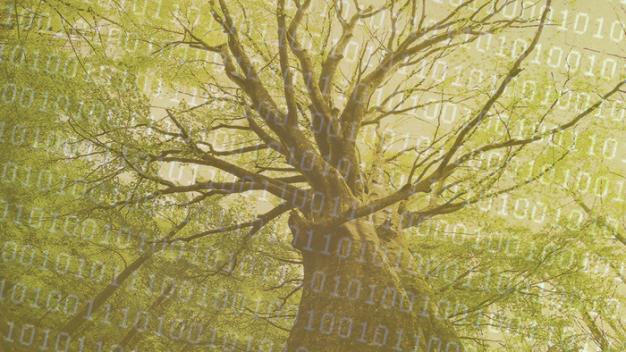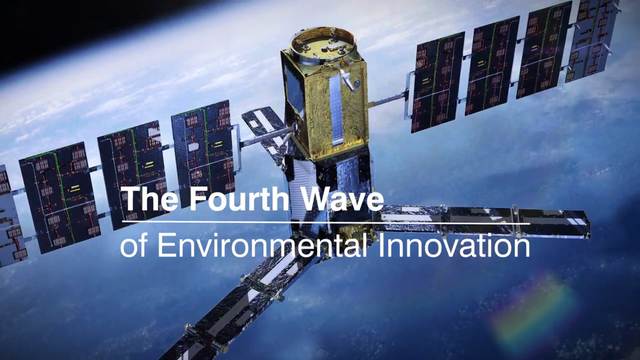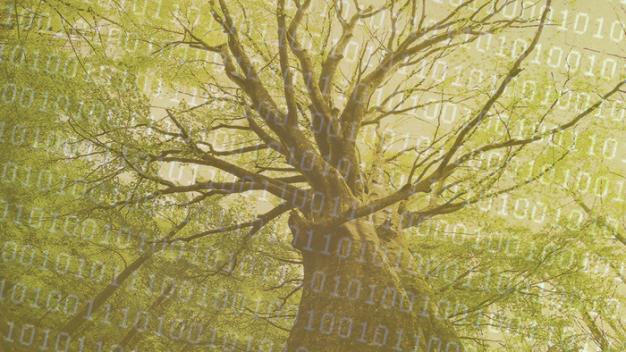 Fred Krupp | Environmental Defense Fund
In any era, the hard work of environmental progress requires the best available tools. Today those tools include technological innovations that are giving corporations and NGOs alike new capabilities and supercharging the partnerships between them.
Sensors, data analytics, machine learning and blockchain are just some of the breakthroughs driving business growth as well as environmental stewardship.
At Environmental Defense Fund, where I work, we're feeling a new wind at our backs from these innovations. And a new survey we commissioned shows that corporate leaders are feeling the same tailwind.
In fact, 86 percent of executives surveyed – from companies with $500 million or more in annual revenue – agree that emerging technologies will help their bottom line while improving their impact on the environment. Ask the question of C-suite executives alone and the figure increases to an astonishing 91 percent.
The point is that sustainability is not just some nice-to-have byproduct of innovation. Increasingly, it is the goal – an integral part of strategic decision making that reduces costs and streamlines performance as it shrinks a company's environmental footprint.
As top executives evaluate new technologies for their business operations, they are simultaneously weighing how that tech can improve their environmental impact.
Tech and sustainability
More than 70 percent of business leaders see greater alignment between business and environmental goals than five years ago – 61 percent attribute this to emerging technology.
As the business world enters the Fourth Industrial Revolution, the environmental community has been heading into our own complementary Fourth Wave of environmentalism. The land conservation movement of the early 20th Century was the First Wave, and the second, which began in the 1960s, used the force of law to reduce industrial pollution.
The Third Wave emphasized the power of economics – problem solving, market-based approaches and corporate and NGO partnerships. Now the Fourth Wave is seeing technological innovations giving people new powers to scale up solutions by supercharging all of the approaches that came before.
To understand how this Fourth Wave of environmental innovation will transform our partnerships with corporations, we surveyed more than 500 executives, asking them how seven emerging technologies are affecting their businesses and their environmental footprint. The results were encouraging.
While data analytics and automation are the most widely adopted so far, executives see significant win-win potential in all seven technologies. And we're beginning to see that potential turned into action. Leading global brands such as Smithfield, Cummins and AT&T are already using emerging technology to run more sustainable businesses.
Staggering potential
The power of what is possible is staggering.
Levi Strauss & Co. just announced a new digital manufacturing capability that automates part of the jeans production process, allowing the company to tailor supply to meet demand, reducing textile waste and eliminating thousands of chemical formulations previously needed for finishing.
Meanwhile 80 percent of the business leaders we surveyed believe consumers will increasingly hold companies more accountable for their environmental impact, and technology is making it possible. That means business leaders like designer Marine Jaarlgard, who is piloting a blockchain platform to increase transparency and traceability across her knitwear collection, may have a competitive advantage.
Walmart, Unilever and Nestle are also working with IBM to explore blockchain applications for food supply chains. The upside for the environment is less food waste. For business, the upside is increased supply chain efficiencies and ensured food safety.
The emergence of these technologies helped give Walmart the tools needed to set a bold goal of cutting 1 billion tons of carbon dioxide from its global supply chain – that's more than the annual emissions of Germany. It is working with more than 400 suppliers so far to get it done – just one sign of how the Fourth Wave is driving solutions to scale.
And as it scales, the Fourth Wave also brings together unlikely partners.
For example, after EDF put sensors on Google Street View cars in Boston, Chicago, Dallas and other cities to measure and map leaks of methane, an extremely potent greenhouse gas, we challenged entrepreneurs to create methane-detection units that are now being piloted in oil and gas facilities owned by Statoil, Shell and Pacific Gas & Electric.
And we teamed with Google Earth Outreach to map air pollution threats on each block in West Oakland, California, giving citizens there detailed data to help make the case for emissions reductions under California's new air-quality law.
In April, we announced plans to develop and launch a new satellite that is built to locate and measure methane emissions from sources worldwide, starting with the oil and gas industry. Free and open data from this satellite will give both countries and companies robust data to spot problem areas, identify savings opportunities and measure their progress in reducing methane emissions over time.
Business leaders respond to new motivators
It used to be that regulations and pressure from environmental groups were the main motivators for businesses to behave sustainably. And while regulation is still at the top of the pile, there are many new pressures for business leaders to address.
Pressure from customers, investors and staff are now key concerns for the C-suite. Across industries, 84 percent of leaders surveyed said having environmentally sustainable business practices helps them attract and retain top talent.
Face it, the next generation of business leaders is making career decisions based on alignment with their personal values – so companies need to do everything they can to walk the walk on sustainability.
The good news is that business leaders now have the tools needed to do so. Tech breakthroughs are transforming the way business gets done.
As sensors, data analytics, blockchain and other innovations shape business strategy and reward corporate responsibility, the result will be positive change that helps both business and nature prosper.
This article originally appeared on World Economic Forum and was republished with permission.