How International Paper Promotes Employee Well-Being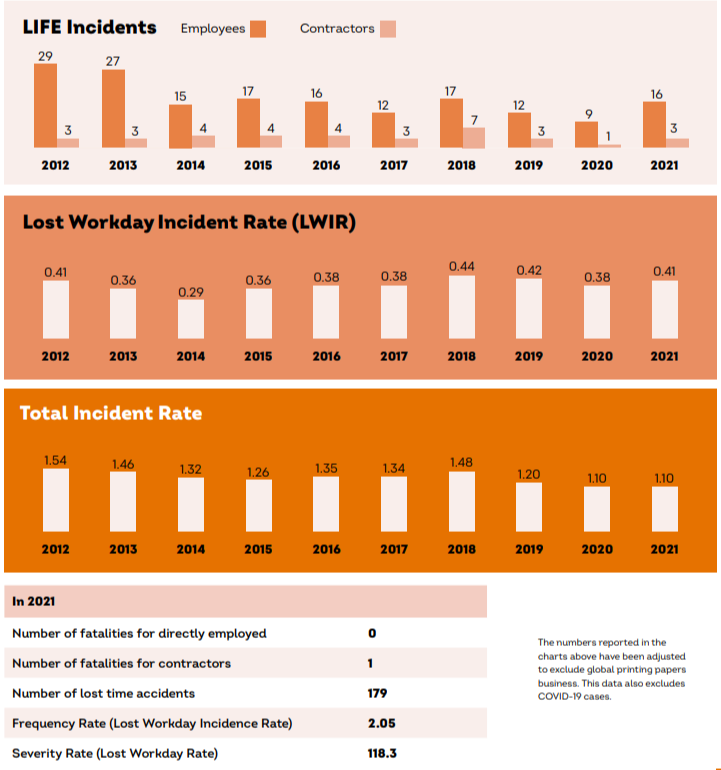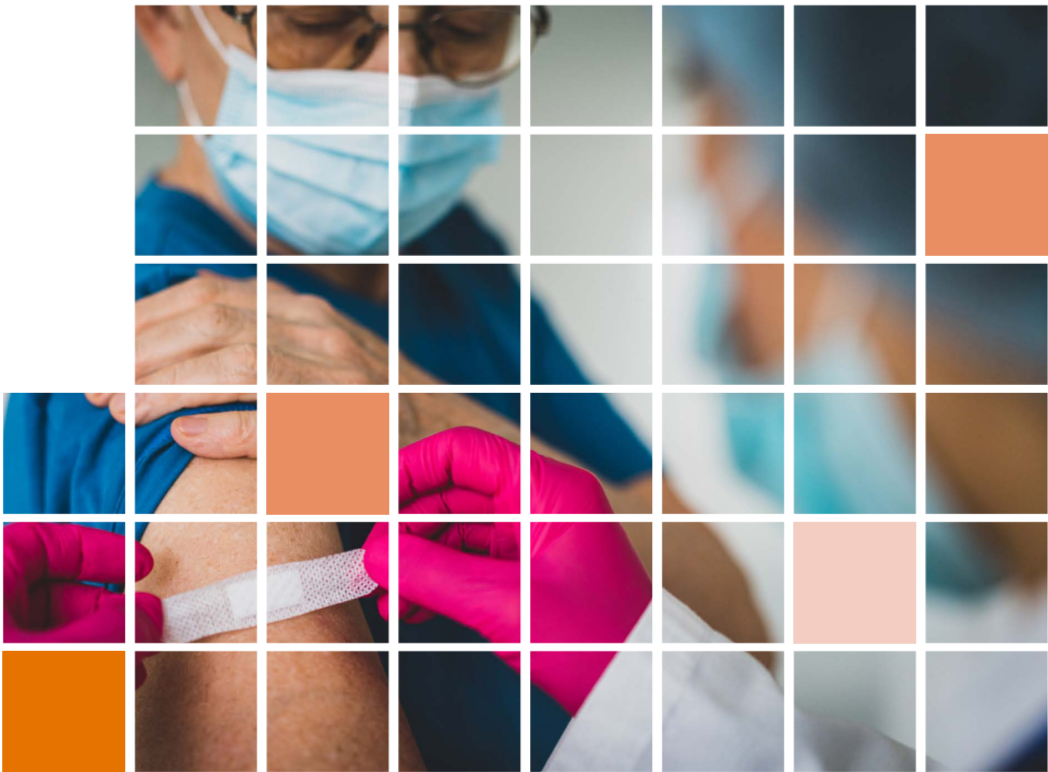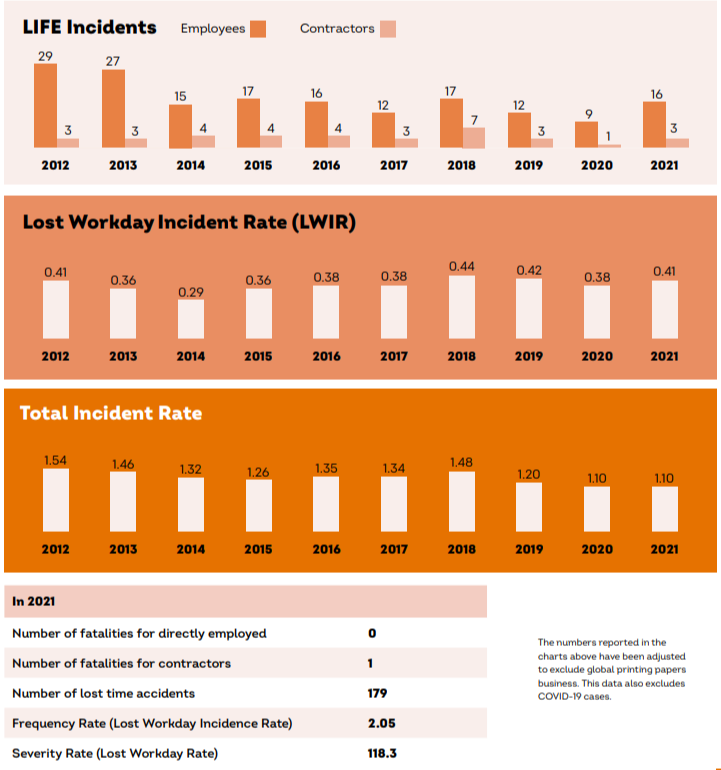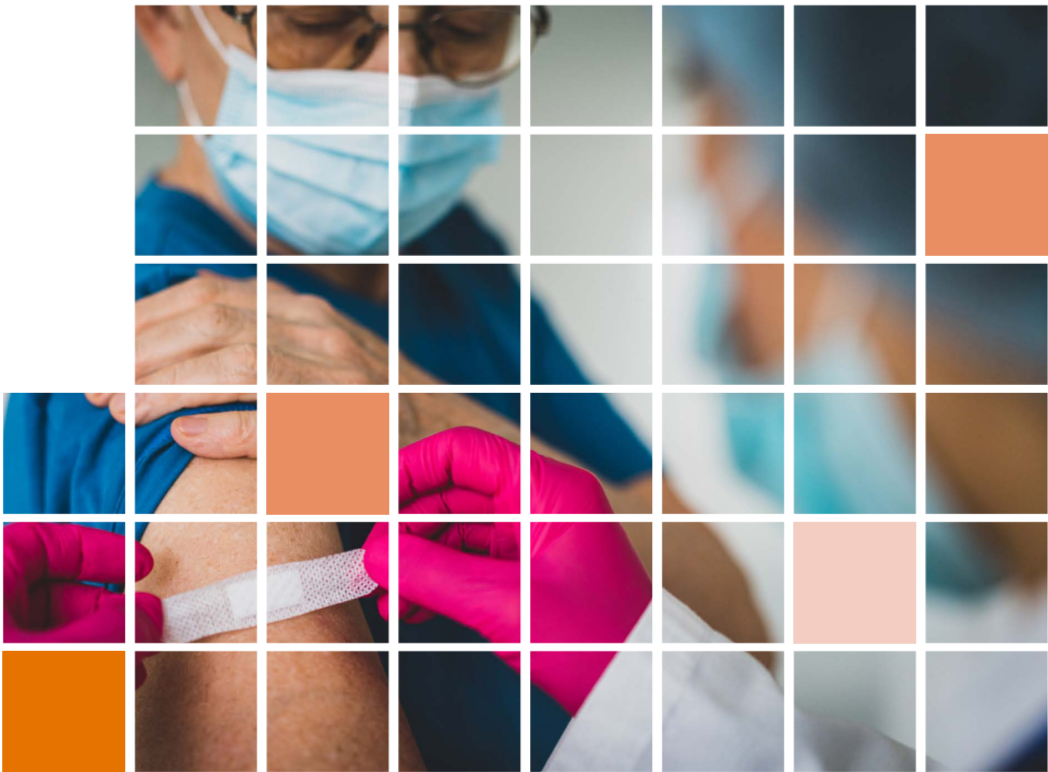 Originally published in International Paper's 2021 Sustainability Report
Occupational health and safety
We are committed to achieving zero serious injuries for employees and contractors. Our safety target, which we restated in our Vision 2030 goals, is non-negotiable, and is a shared responsibility: We look out for each other to ensure everyone returns home safely every day.
Our Life-changing Injury and Fatality Elimination (LIFE) program engages employees and fosters a learning culture to advance an injury-free workplace. By focusing on five key areas of workplace risk — slips, trips and falls; machine safeguarding; harmful substance exposure; motorized equipment accidents; and driver safety — our goal is to eliminate serious injuries and reduce all injuries to zero.
Our global operations report quarterly on safety leading indicators to all employees, including our senior lead team. With this data, we are able to measure the effectiveness of our health and safety initiatives and allocate resources to areas of safety that need to be improved. In 2021, International Paper continued actions tracked against the safety leading indicators, such as contact coordinator training and safe work observations to maintain LIFE performance year-over-year, despite ongoing distractions created by the global pandemic.
In 2021, 94% of our sites operated without a serious injury, reinforcing the positive impact of our programs. Still, we are committed to continuing to find safe ways to practice safety leadership, ensure layers of protection and take the necessary steps to keep ourselves and each other safe and healthy.
Safety leadership
Our safety culture reflects our belief that every employee is a safety leader regardless of his or her role. This means that each of us is required to:
Maintain an active safety mindset
Anticipate, recognize and remove hazards
Intervene in unsafe conditions
Contribute to a learning culture where we learn from events and near misses
Integrate layers of protection — devices, systems and actions that combine to reduce the likelihood and severity of an unsafe event in our work
Take responsibility and be accountable
Our Response to the Continuing COVID-19 Crisis
The COVID-19 pandemic continued to generate global health and economic challenges in 2021. Our commitment to keep our colleagues safe, meet the critical needs of our communities and deliver essential products to our customers never wavered. Our initiatives included:
On-site vaccination clinics where possible as well as information on community clinics
Education materials explaining the benefits of vaccination to employees and links to where they could learn more
Video interviews with subject matter experts to address COVID-19 facts and myths, with topics such as herd immunity and vaccine development
Continued implementation of pandemic preparedness plans, including processes and procedures for proper personal protective equipment requirements, social distancing and enhanced cleaning
About International Paper
International Paper (NYSE: IP) is a leading global supplier of renewable fiber-based products. We produce corrugated packaging products that protect and promote goods, and enable worldwide commerce, and pulp for diapers, tissue and other personal care products that promote health and wellness. Headquartered in Memphis, Tenn., we employ approximately 38,000 colleagues globally. We serve customers worldwide, with manufacturing operations in North America, Latin America, North Africa and Europe. Net sales for 2021 were $19.4 billion. See how we're building a better future for people, the planet, and our company at internationalpaper.com/Vision-2030.