How a Dream Turned into 'Life Changing' Scholarships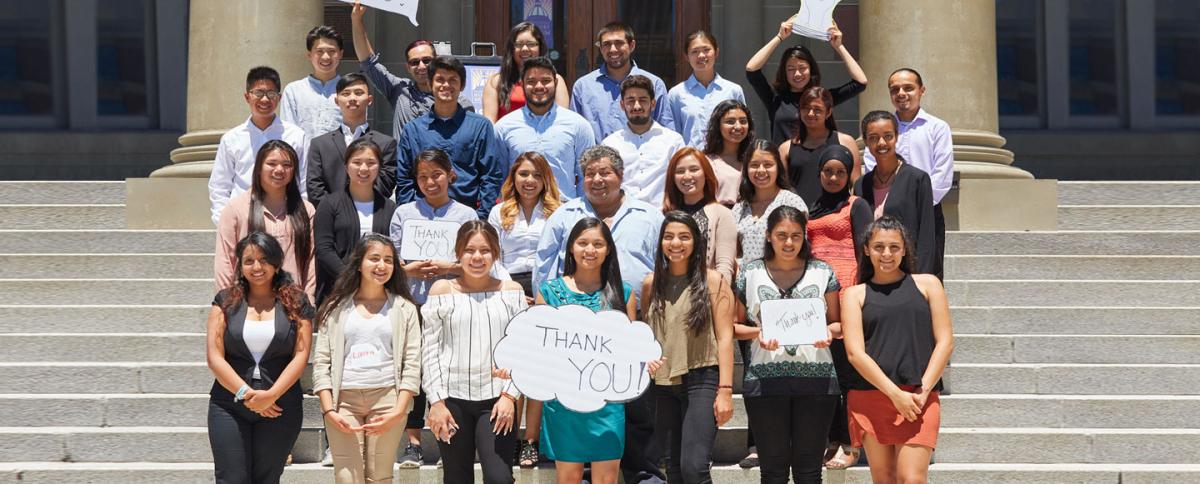 The 2017 Bay Area Gardeners Scholarship Foundation scholarship recipients with founder Catalino Tapia, center.
How a dream turned into 'life changing' scholarships
Karla Hernandez Navarro never dreamed she'd be able to go to college. Even after traveling to a school in a city an hour from her home in Pénjamo, Guanajuato, Mexico, in order to continue her education, and graduating from high school with a 4.0 GPA, she still didn't think she was good enough.
Today, though, she is a sophomore at Dominican University of California in San Rafael, California, and majoring in business administration. Hernandez Navarro said she is able to afford college and stay motivated because of the financial — and emotional — support she has received from the Bay Area Gardeners Scholarship Foundation. Read Karla's story at Wells Fargo Stories.