How and Where Diversity Drives Financial Performance
A survey of 1,700 companies discovers a relationship between diversity and innovation.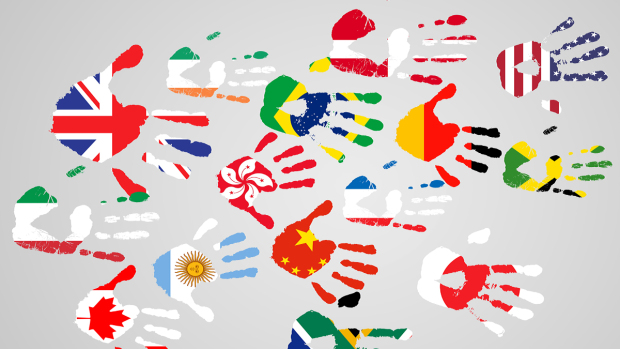 Originally published by the Harvard Business Review
Rocio Lorenzo | Harvard Business Review
Martin Reeves | Harvard Business Review
  Diversity is both an issue of fairness and, some say, a driver of innovation and performance. To assess the latter claim, we undertook a large, cross-country study into the relationship between multiple aspects of managerial diversity, the presence of enabling conditions such as leadership support for diversity and innovation outcomes.
We surveyed more than 1,700 companies across eight countries (the U.S., France, Germany, China, Brazil, India, Switzerland and Austria) and a variety of industries and company sizes, examining diversity in management positions, measured with respect to gender, age, national origin, career path, industry background and education.
The outcome
We found that indeed there was a statistically significant relationship between diversity and innovation outcomes in all countries examined. Furthermore, the more dimensions of diversity were represented, the stronger the relationship was.
We also found that diversity had gained momentum as a topic in more than 70 percent of the enterprises surveyed, especially in developing economies. Most important, we found that the most diverse enterprises were also the most innovative.
When we looked at the enabling conditions for diversity, including fair employment practices (such as equal pay), participative leadership, top management support for diversity and open communication practices, less than 40 percent of firms employed them. And not surprisingly, firms that had such practices in place had better diversity scores, and as a result better innovation performance.
This strongly suggests that diversity represents a tangible missed opportunity and significant potential upside for most companies. In total, the presence of these enabling factors is worth up to 12.9 percent points of innovation revenue.
Given the importance of globalization and technology as drivers of performance, we also looked at the impact of these two factors on the relationship between diversity and performance. We found that the diversity impact was highest for companies that had a high emphasis on digital innovation, as measured by their digital investments as a proportion of operating expenses.
We also discovered that the relationship between diversity and innovation was stronger for companies with significant operations and interests in multiple countries.
The power of diversity
Diversity has sometimes been critiqued as a culturally normative concept. Our results show that diversity can drive innovation performance in countries as different as Germany and India, however. Moreover, they imply that it can so do in a variety of ways.
The secret of making diversity work appears to be to apply the concept at multiple levels — to address diverse dimensions of diversity, and to be open to diverse routes to achieving success. Of course, the correlations we observed are not guarantees that human diversity will drive innovation.
The power of diversity still needs to be unlocked with enabling practices, like a non hostile work environment, an inclusive culture, and a culture where diverse ideas resulting from a diversity of backgrounds are free to compete.
This article originally appeared on Harvard Business Review and was republished with permission.
Rocio Lorenzo is a partner in The Boston Consulting Group's Munich office.
Martin Reeves is a senior partner and managing director in the Boston Consulting Group's New York office.