History in the Making: Kamille Donley
History in the Making: Kamille Donley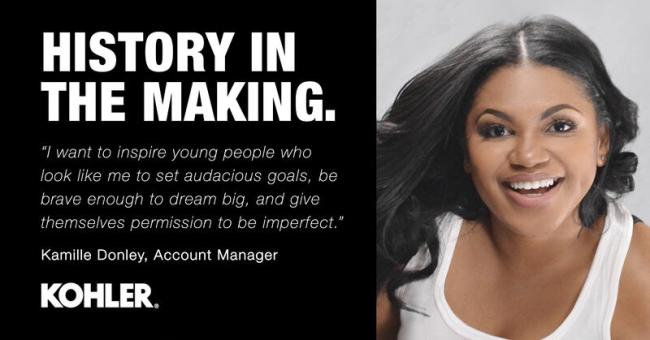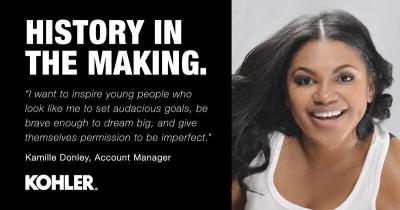 Friday, March 4, 2022 - 12:00pm
Account Manager Kamille Donley has sky-high aspirations—for her career and her community impact. As she completes training for the next step in her professional journey, she's found Kohler's BLK Catalyst business resource group as a space to develop leadership skills while influencing change in our corporate culture and local community. And she brings her bold, authentic self every step of the way.
During Black History Month and beyond, we celebrate diversity because we know that our differences are our strength. Kohler is more innovative, our teams are stronger, and we are better human beings when we nurture inclusion.
We encourage all associates to discover just where they belong, whether it's participating in a local club or social group, volunteering with a social impact team or connecting with one of our Business Resource Groups.
Learn more about Kohler's commitment to diversity, equity & inclusion