High School Teams Earn National Honors in America's Top Economics Competition
Students From Indiana and Maryland Named Top in U.S.A. in the Council for Economic Education's National Economics Challenge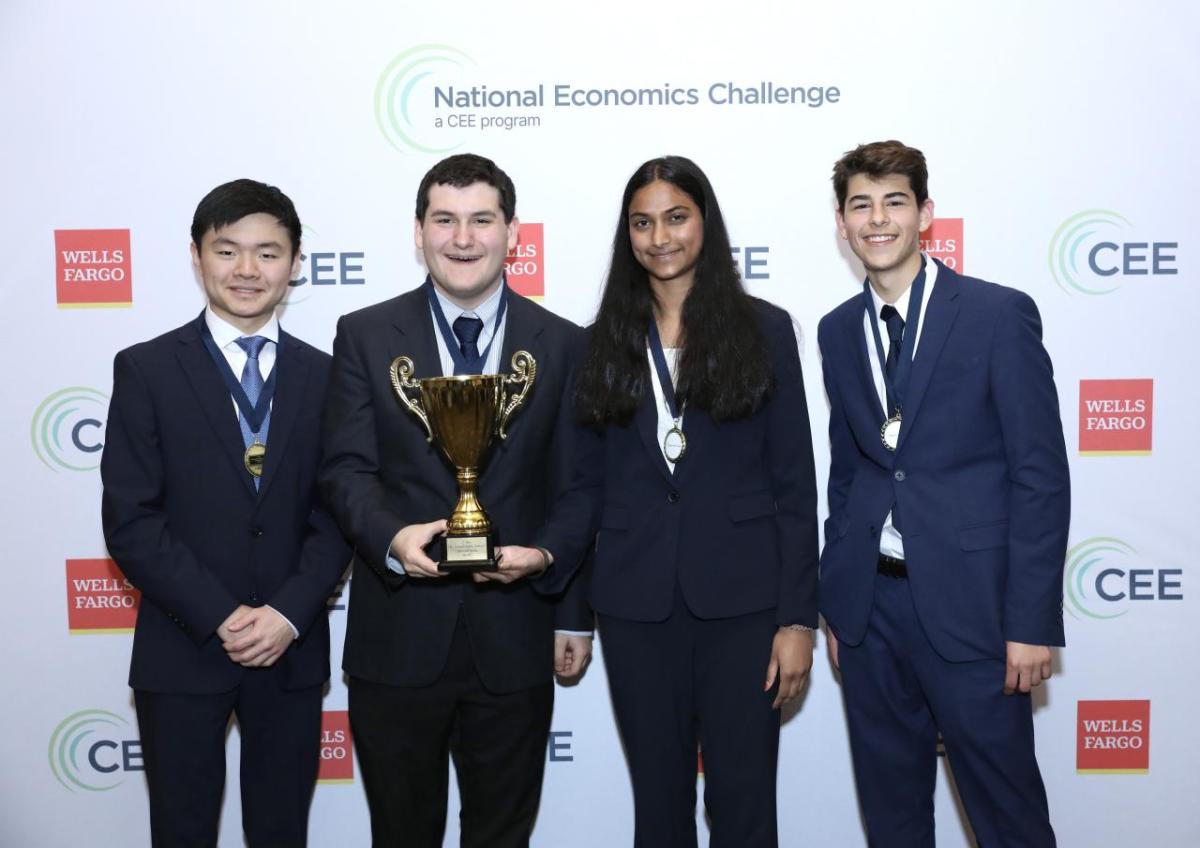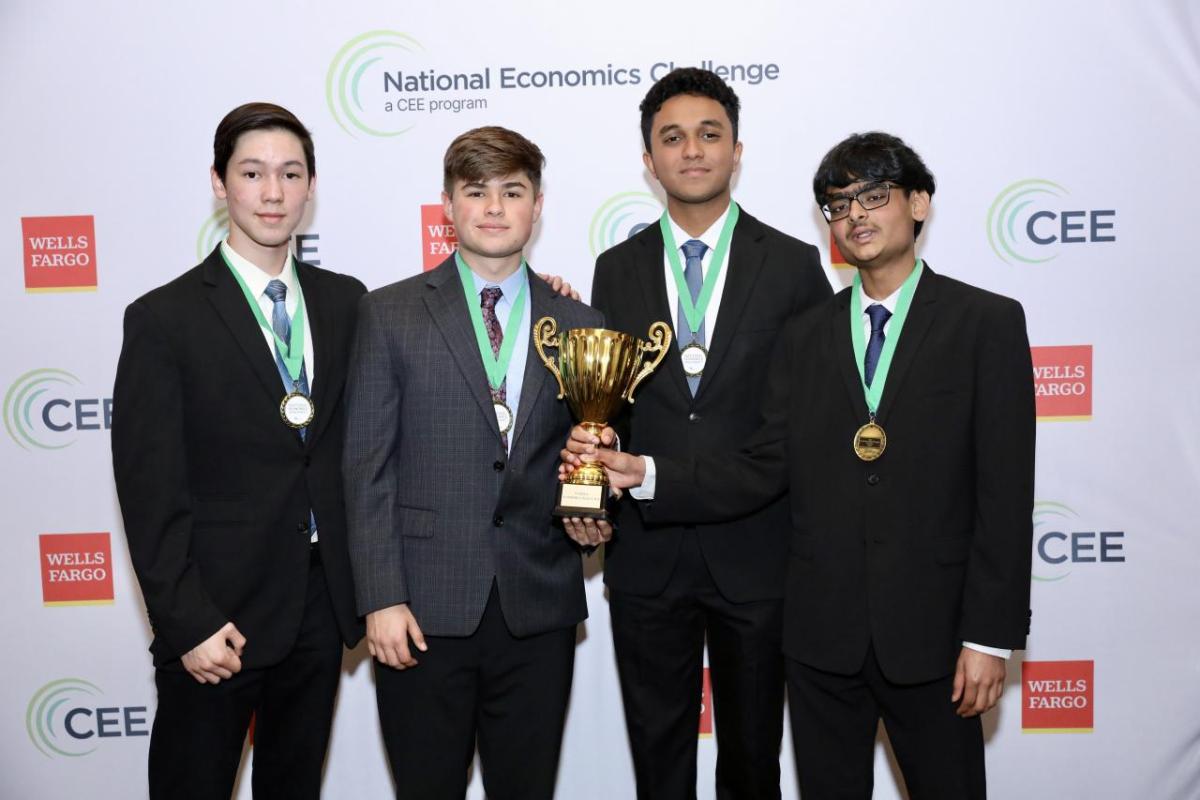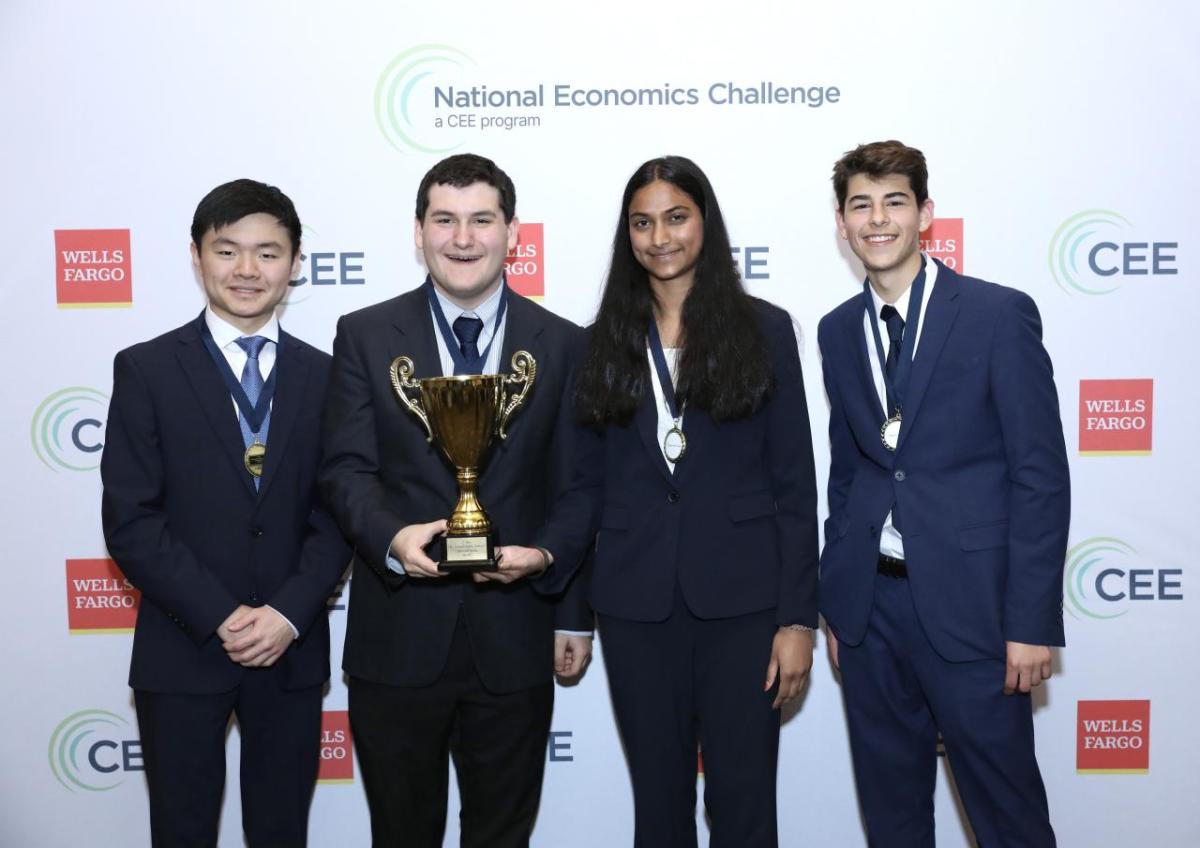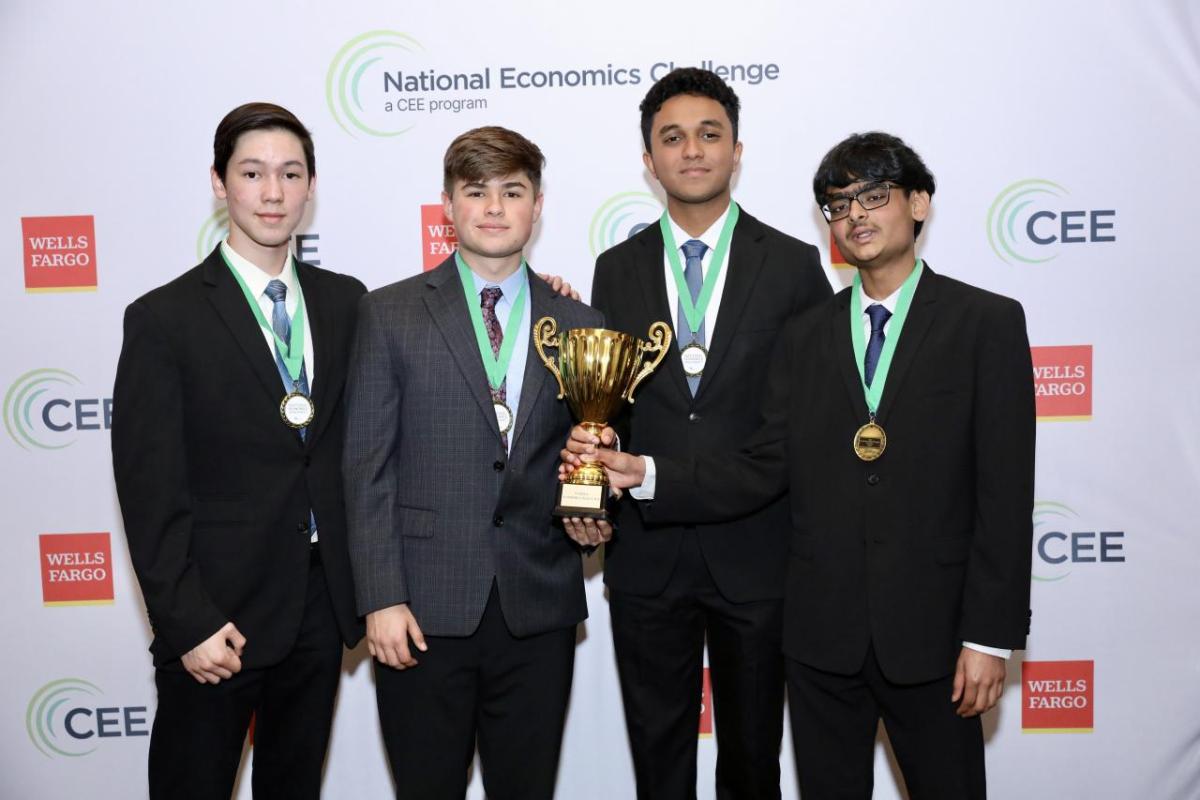 NEW YORK, May 25, 2023 /3BL Media/ - Showcasing mastery of the economic knowledge that helps young people achieve financial goals throughout their lives, student teams from Carmel High School of Carmel, Indiana, and Mt. Hebron High School of Ellicott City, Maryland, each earned first place finishes in divisions of the Council for Economic Education's 2023 National Economics Challenge (NEC). With support from the Wells Fargo Foundation, more than 6,500 high school students entered the unique competition that engages, motivates and rewards high school students for their knowledge of economic principles and the world's changing global economy.
Teams from Arizona, Connecticut, Georgia, New Hampshire, New York and Texas also earned finalist honors in the two NEC divisions.
"Our congratulations to the top finishers, the finalists and indeed to all students and educators who participated in the National Economics Challenge this year," said Nan J. Morrison, CEE president and chief executive officer. "For these students, economics is not a mystery or a puzzle. The NEC makes learning economics fun by asking each team to apply its skills and knowledge to real world problems, while promoting collaboration and teamwork along with a healthy dose of competition – all useful capabilities for their futures."
The tools of economic analysis also teach students to think logically, use data smartly, and build analytic and problem-solving skills, Morrison added. Requiring economics or personal finance courses in schools across America would help ensure every young adult can develop the skills the Challenge teams have shown. Yet only half the states require a course in economics, according to CEE's latest Survey of the States.
"We're excited to congratulate all of the incredible students who competed in the 2023 National Economics Challenge and also gained valuable financial capability skills that will be used throughout their lives," said Bonnie Wallace, head of Financial Health Philanthropy at Wells Fargo. "Opening pathways to long-term financial stability and wealth building is a priority for Wells Fargo and we're committed to providing our nation's schools and educators with the resources and training needed to effectively teach personal finance and empower students to reach their financial goals."
Working in teams with teachers and others serving as coaches, students across America competed for cash prizes, recognition, and bragging rights in state championships and ultimately in two divisional national finals held in New York City.
The winners of the 2023 NEC Adam Smith Division for advanced and returning competitors are:
First place: Carmel High School, Carmel, IN: Jordan Seigel, Amogha Paleru, William Kurlander, Richard Gao. Coach: Michelle Foutz.
First runner-up: Phillips Exeter Academy, Exeter, NH: Jack Gordon, Dhruv Nagarajan, William Grewal, Zach Khambatta. Coach: Aykut Kilinc.
Second runner-up: Hunter College High School, New York, NY: Amitai Gillon, Zhiyu Yang, Henry Burton, Alex Torres. Coach: Ellen Fox.
Third runner-up: Gwinnett School of Mathematics, Science, and Technology, Lawrenceville, GA: Nathan Abraham, Angelina Zhang, Hana Burhani, Henry Bui. Coach: Elfi Funk.
The top teams in this year's NEC David Ricardo Division for first-time competitors who have taken no more than one economic course are:
First place: Mt. Hebron High School, Ellicott City, MD: Nathaniel Ritter, Mehin Pandya, Joseph Phelps, Satvik Marripalapu. Coach: Vann Prime.
First runner-up: The Taft School, Watertown, CT: Michael Xu, Rina Kurihara, Nikas Lukyanov, Lachlan Abbott. Coach: Kevin Danaher Jr.
Second runner-up: St. John's School, Houston: Anik Banerji, Brandon Wu, David Qian, Lucy Janssens. Coach: Joseph Soliman.
Third runner-up: Hamilton High School, Chandler, AZ: Olivia Lu, Elysa Kan, Grace Zhang, Gowri Biju. Coach: Grant Lapinski.
CNBC senior economics reporter Steve Liesman moderated the final "quiz bowl" rounds in each division. Portions of the in-person final competition were broadcast live from Wall Street by CNBC.
About the Council for Economic Education: 
The Council for Economic Education's mission is to equip K-12 students with the tools and knowledge of personal finance and economics so that they can make better decisions for themselves, their families and their communities. CEE does everything possible to bring this knowledge to over 4 million K-12 students annually, leveraging our network of national affiliates. We work to make sure financial and economic education is required in K-12 schools; we provide free training and resources annually to over 40,000 teachers to build their abilities and confidence; and we deeply engage students through our competitions and career programs to build skills for life. Find out more at councilforeconed.org and on Twitter, Facebook and LinkedIn.