Hear Her Story: Q&A with Vileika Ramirez, Director of Human Resources - Caribbean Basin at Gildan
Hear Her Story: Q&A with Vileika Ramirez, Director of Human Resources - Caribbean Basin at Gildan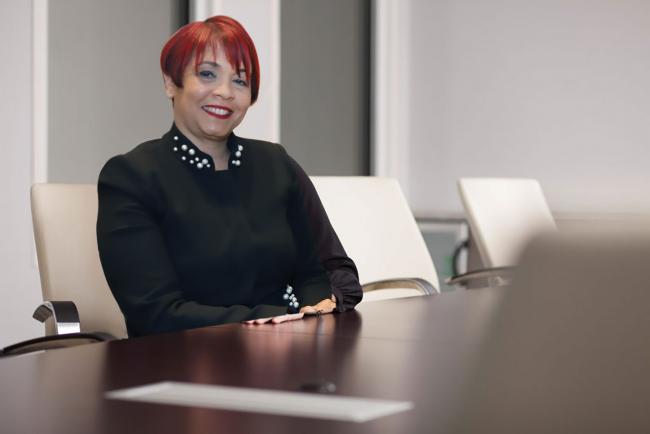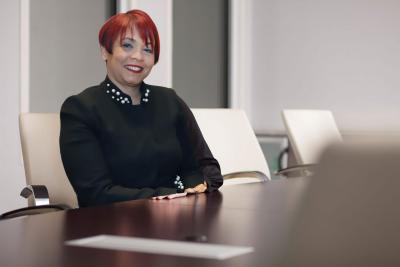 Wednesday, March 27, 2019 - 8:00am
With over ten years at Gildan and thirty years of experience in human resources, Vileika has been able to share her passion and HR expertise with Gildan teams in different parts of the world. Here is her story:
Q: What does your career journey at Gildan look like?
I started working here in 2009, at the time I was the HR manager at one of our textile facilities in the Dominican Republic. Over the next ten years, I gradually grew within the company, gaining new responsibilities and overseeing new territories. In total, I've had the chance to work in five different countries and have had three different positions. My career at Gildan has been a wonderful journey where I've had the opportunity to engage with many people across the various Gildan hubs.
Q: When you look back at your career, what makes you proud?
I like knowing that I successfully implemented HR processes and policies in new facilities, and that's why I have been asked to replicate this success in other regions.
I'm also honored to work for a company that truly values their people and their communities. I'm proud to share the Gildan story with new applicants and be able to showcase all the great work the company has done to support its values.
Q: Through all your positions, what has been one of your secrets to success?
Simple, I can summarize it in two words: be organized.
If you are not organized, you will never be able to know what your tasks are, what to prioritize and more importantly what to delegate to your team.
Q: Speaking about your team members, can you tell us what you love about them?
I love how well we work together. We have a great connection and a common sense of direction and I think that's why we are successful in our work.
I also love working in the Caribbean, because people here are extremely warm, bonded, and welcoming. It makes the environment very pleasant.  
Q: What have been some challenges that you've faced?
The hardest challenge I've faced has been to adapt to leading new functions at the company. Over the years, I've had many new areas fall under my responsibilities, some of which were completely new to me. Every new position had its own challenges, and in some cases a steep learning curve.
This also gave me the opportunity to learn as well, about different cultures and different countries. I am pleased that the Company recognizes the strength that this diversity creates.
Q: What advice do you have for others?
Live everyday with passion, challenge yourself and adopt a "yes I can" mindset. The sky is the limit!
Click here to read the other stories of the women featured in this series.