Hear Her Story: Q&A with Idalia Pineda, Sewing Planning Manager at Gildan
Hear Her Story: Q&A with Idalia Pineda, Sewing Planning Manager at Gildan
The career she always dreamt of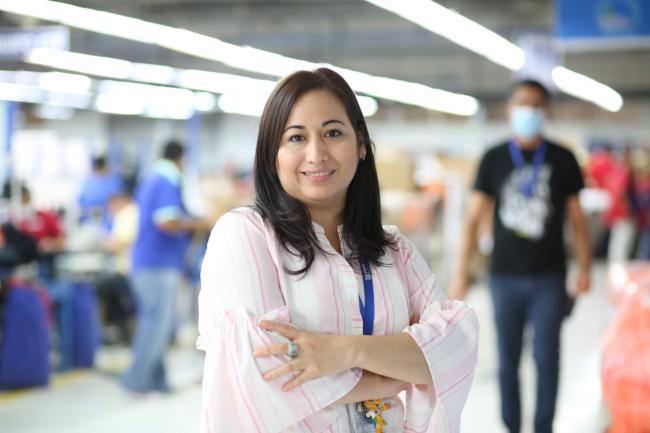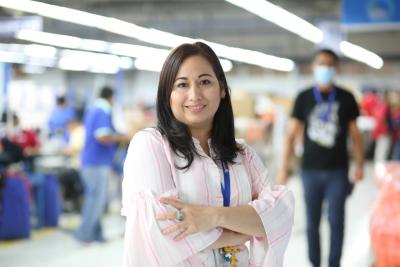 Friday, March 15, 2019 - 8:00am
From dreams to reality, Idalia shares her Gildan story that started over 20 years ago when she was only in college.
Q: Tell us about your career journey:
I've been with Gildan from the start of my career, it's the only company I've worked for and I wouldn't have it any other way.
When I was in college, I used to drive by the Gildan facility and think to myself, 'one day, I'm going to work there!' Little did I know that shortly after that, I'd get an interview and start my journey at Gildan. That was 20 years ago!
I started out as an assistant to the plant manager, learning how things worked in every part of the factory. I then moved onto inventory control for a little while before becoming an executive assistant to the VP of Sewing Apparel. That experience was great, allowing me to expand my knowledge and understanding, and now I'm the Planning Manager at the San Miguel sewing facility.
I've always been more interested in a managerial role, so everything I did was to get to this point. I've put a lot of time and effort in developing leadership skills that would allow me to grow within the company, and I've also had many talented people guide me, supporting me and believing in me.
Q: What is your favorite thing about being a manager?
I think developing people is something I'm very passionate about. I believe everyone has something great to contribute but it's all about giving them the space and time to find that quality and to develop it. I have a lot of respect for my employees who come to see me and say "I need more training to do my job better." When they ask for more development opportunities, I make sure they get it.
Q: What does Gildan mean to you?
For me, Gildan is a family. For the last 20 years I've worked in this sewing facility, I can't imagine being anywhere else. My peers and I, we've all seen each other grow personally and professionally, there is truly a sense of people caring and watching out for each other here.
Q: What hopes and dreams do you have for the future?
My daughter is 12 years old and she's shown interest in becoming a doctor. She loves to help others and I think that this career choice is the right fit for her.
I know she is young and things might change but I want her to fulfill her dreams. I'm already saving money to send her to college. She's my only child, so everything I do, I do for her and for my family.
Click here to read the other stories of the women featured in this series.