"HBI Forest" Part of Thailand Tree Planting Project
HBI associates in Surin, Thailand, are leading efforts to reforest, enhance ecosystems and protect land.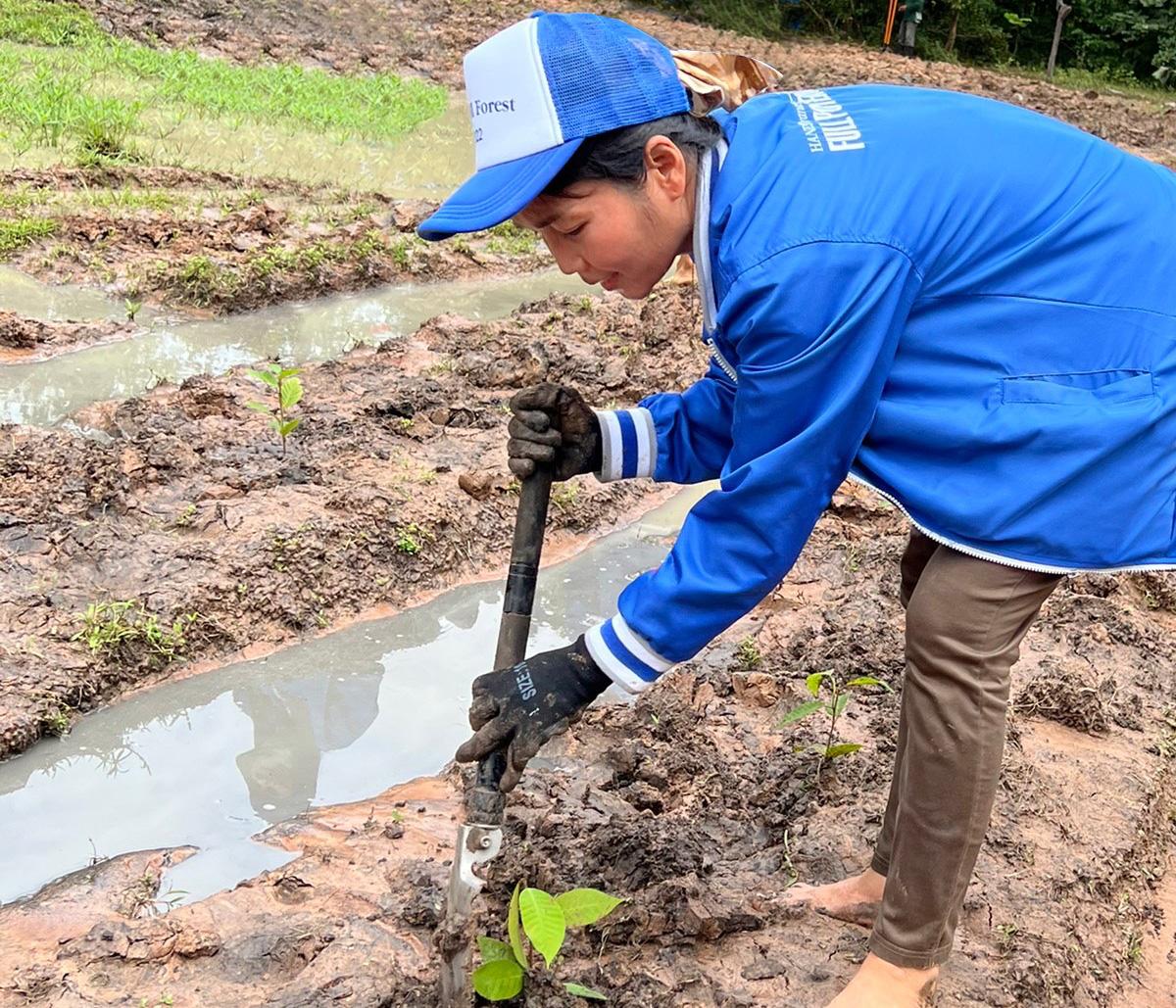 Originally published on HBISustains.com
Since the tree planting initiative began in 2014, associates at our facility in Surin, Thailand, have planted more than 65,000 trees. Most recently, our team planted 20,000 trees on land allocated by the local forest department, now known as the "HBI Forest." Another 10,000 trees were transplanted to associates' farmland or homes to be used for food, burned for energy or harvested for building materials.
"These trees beautify our communities and provide resources for our associates, said Jantararat Chongchalad, HBI Assistant Compliance and Safety Officer. "We are proud to look out for our planet and one another."
The trees include bamboo, siamese rosewood, neem, maca mong and rubber trees, all native varieties with added benefits.
"The rubber tree produces an oil that can be mixed with shavings to produce fire and the tree is suitable for growing edible mushrooms," said Chongchalad. "The neem tree yields a nutritious vegetable popular in local cuisine. There are many benefits for the community and the planet."
"We are honored to protect and enhance this land," said Jantararat.
HBI associates are passionate about leading sustainability initiatives all over the world that will help us reach our ambitious 2030 Sustainability Goals. Read more HERE.