Harrisburg School District Incorporates Computational Thinking Into Its Curriculum to Empower Students with Skills for Future Careers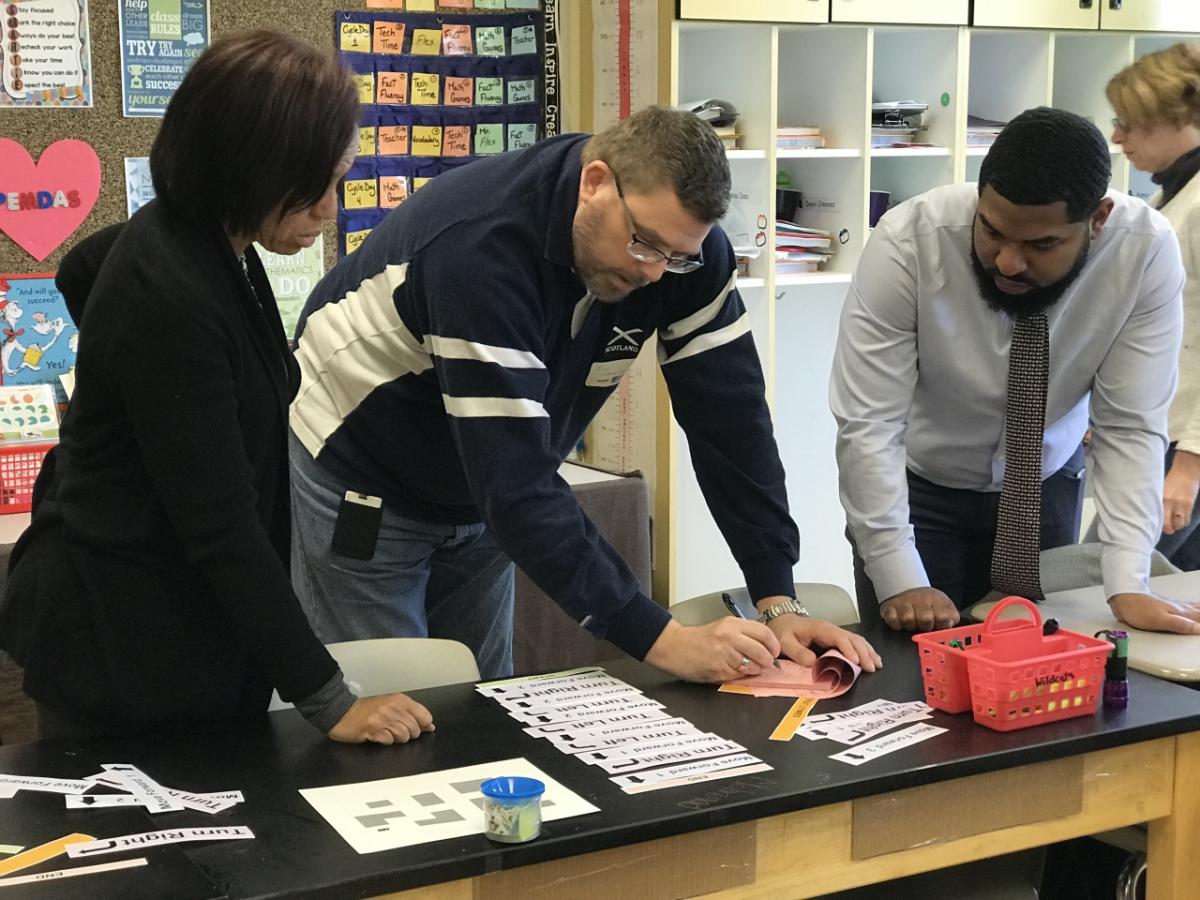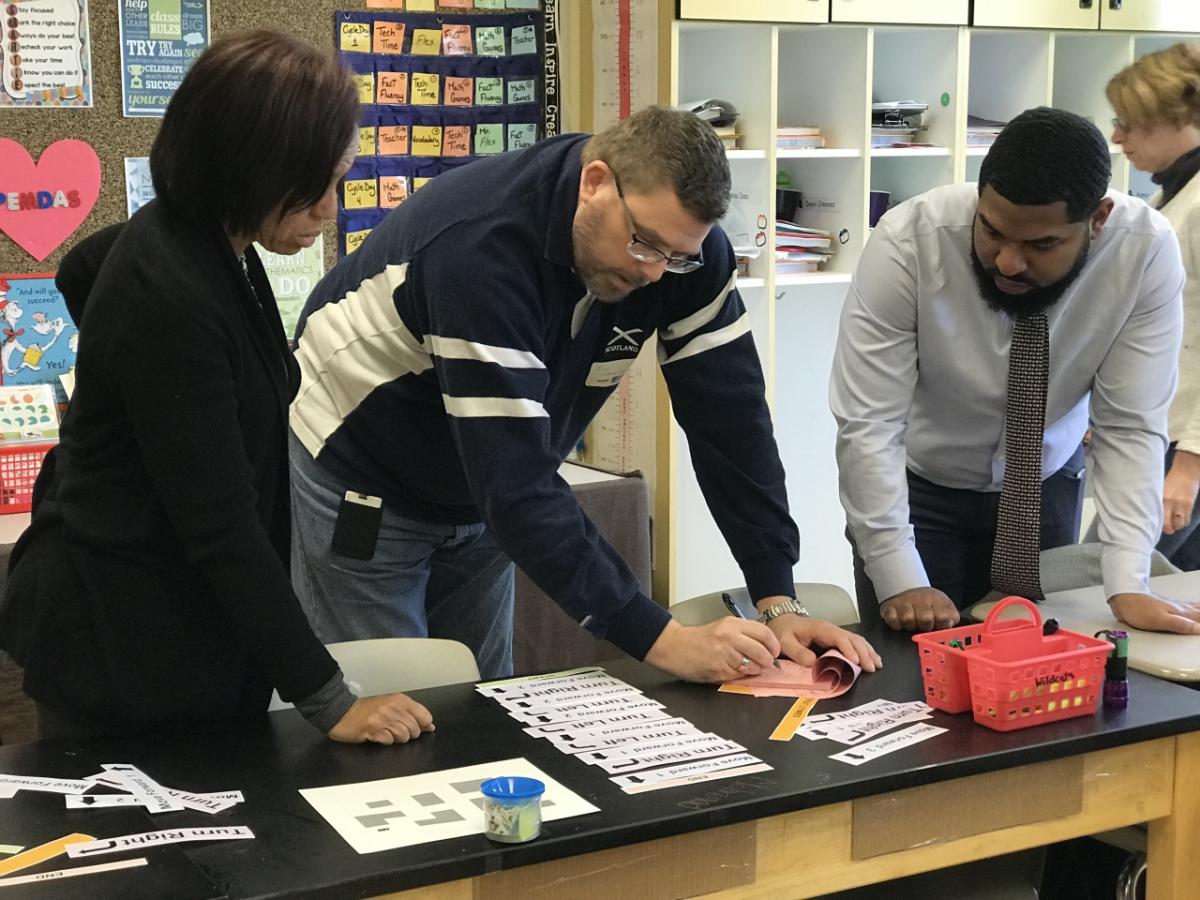 Tata Consultancy Services, a leading global IT services, consulting and business solutions organization, and Discovery Education, the premier provider of digital education content and professional development for K-12 classrooms, took their Ignite My Future in School platform to Marshall Math Science Academy in Harrisburg, Pennsylvania. As early implementers of this system, Harrisburg teachers  received professional development, educational resources and year-round support to integrate computational thinking into core subjects such as math, sciences, arts, and social studies. In turn, students will learn foundational skills for 21st century careers – across industries – through this transdisciplinary approach.
Ignite My Future in School builds on TCS' robust community initiatives that have inspired more than two million young people in STEM education and careers. "I'm thrilled to learn that the Harrisburg School District was one of 10 districts throughout our Nation to be chosen to participate in the "Ignite My Future in School initiative," said U.S. Representative Scott Perry (R-PA). "Today, less than 25 perfect of U.S. schools teach computer science related courses; however, in less than five years, one million more jobs will require computer science skills. 'Ignite My Future in School' will allow Harrisburg School District teachers to learn the fundamentals of transdisciplinary learning and help prepare our students for careers of the future."
Marshall Math Science Academy serves as the initial center for the district initiative, adding to the area's burgeoning computer science movement. Harrisburg recently hosted its first-ever commonwealth data hackathon. The event had technology professionals, designers, entrepreneurs, and students, create prototypes and apps to improve citizen services and drive innovation.  
Pennsylvania possesses a clear demand and interest in the field of technology, and aims to increase enrollment in STEM-specific majors by 10,000 at state-supported postsecondary institutions by 2020. Additionally, by 2018 there will be approximately 300,000 Pennsylvania jobs that require STEM skills or content knowledge, and over the next ten years, 71 percent of new jobs will require computer science skills. Ignite My Future in School hopes to address the disparity by cultivating relevant skills for 21st century job opportunities, particularly the new digital economy, Artificial Intelligence, machine learning, and the Internet of Things (IoT). 
Local teachers and parents had the opportunity to apply computational thinking during the Day of Discovery and Community Night at Marshall Math Science Academy. Seventy-five teachers from across Harrisburg schools experienced a full day of professional development in computational thinking strategies for their classrooms. In the evening, families engaged in hands-on learning experiences with DE educational experts.
"Computer science knowledge is crucial in today's job market, and it's vital that students acquire necessary technical skills to ensure a successful future," said Balaji Ganapathy, Head of Workforce Effectiveness, TCS. "Our partnership with Discovery Education will enable educators in Harrisburg to increase learning and engagement for students not only in computer science, but core subjects as well."
On a National level, Ignite My Future in School has a goal of engaging 20,000 teachers and one million U.S. students by 2021. As a first step towards this goal, TCS and Discovery Education announced that 10 U.S. school systems across the country – with more than 6,700 teachers and 194,000 students – joined the effort as early adopters of this transdisciplinary approach in a five-year educator training and learning commitment to help empower middle school teachers.
These select schools will experience the unique opportunity to learn and apply computational thinking through an annual free day of professional development for educators and community night for parents. TCS and Discovery Education have also launched an online program, TECHademy, which will engage teachers nationwide in an exclusive, cost-free, virtual professional development experience that includes curriculum resources, eLearning courses, webinars, and more. These resources are aligned to national standards, as well as the recently launched K-12 Computer Science Framework.
TCS is a founding partner for two national mentoring initiatives in the United States, US2020 and Million Women Mentors. Its flagship student engagement program, TCS goIT, has engaged more than 12,000 middle and high school students across 56 cities in the United States and Canada with hands-on experiences in computer science, inspiring them towards tech careers in all sectors. Moreover, TCS is part of the CSforAll Consortium and has national partnerships with NCWIT, NPower, the U.S. Chamber of Commerce Foundation, CECP, National 4H Council, Boys Scouts of America, and Boys and Girls Clubs of America.