Hanes' National Sock Drive Marks Eighth Year, Celebrates #GivingTuesday by Donating 225,000 Pairs of Socks to Help The Homeless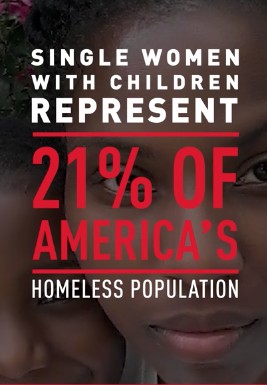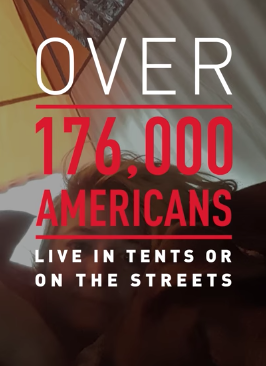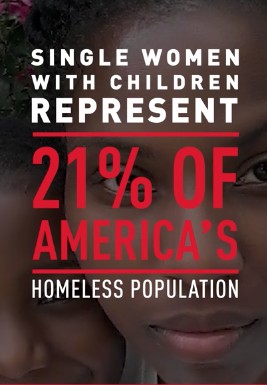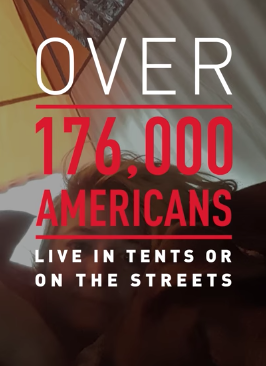 WINSTON-SALEM, N.C., November 22, 2017 /3BL Media/ – In honor of #GivingTuesday (Nov. 28), Hanes is providing some comfort to those without the comforts of home during the holiday season.
America's No. 1 apparel label has donated 225,000 pairs of socks and 18,000 pairs of underwear to organizations fighting homelessness across the United States as part of its eighth national sock drive. Since the program began in 2009, the brand has provided more than 2 million pairs of socks to help people experiencing homelessness.
Hanes is partnering with The Salvation Army, Delivering Good, Covenant House and nearly 30 other community-based relief programs to distribute the apparel to those in need. Socks and underwear continue to be the most requested items from relief agencies who work with the homeless. The initiative is part of Hanes for Good, the corporate responsibility program of Hanes' parent company, HanesBrands (NYSE:HBI).
"Most of us take new socks and underwear for granted, but we know these items bring great comfort to and make a dramatic difference in the lives of those experiencing homelessness," said Sidney Falken, chief branding officer, HanesBrands. "Access to something as basic as clean, dry socks can literally save lives within our country's homeless population."
Each year, an estimated 2.5 million to 3.5 million Americans sleep in shelters, transitional housing and public places not meant for human habitation, according to the National Law Center on Homelessness & Poverty. It is reported that 7.4 million people have lost their homes and are living with family or friends due to economic necessity. And 1 million people who are experiencing homelessness have full-time jobs.
To focus attention on the subject as part of the national sock drive, Hanes is collaborating with Invisible People, a nonprofit organization dedicated to changing the story of homelessness in the United States.
"It may be surprising for many to learn that those who are homeless today were much like the rest of us not so long ago," said Mark Horvath, founder of Invisible People. "I never planned to live on the street, and neither does anyone else.
"It is only by getting up close and personal with the veterans, mothers, children, those impacted by job loss and others who have been forced to the streets by a variety of circumstances that we can truly understand the real challenges of homelessness, as well as possible solutions," he added. "And that's why our joint effort to educate the general public about this issue is so incredibly important."
Working together, Hanes and Horvath provided smartphones to three people experiencing homelessness and asked them to document their personal experiences during a 24-hour period. Mary, a single mother, award-winning artist and college student; David, a widower with a Master of Fine Arts degree who is pursuing teaching opportunities; and Manda, the victim of a traumatic brain injury who now takes care of others in her tent community; each share a compelling, first-person account of what a "day in the life" of homelessness really entails.
"Humanizing homelessness is a critical first step to begin solving it, and Mary, David and Manda were incredibly brave to share their stories," said Falken, who noted that Hanes and Horvath are currently working to assist the three in hopes of making their lives more comfortable. 
Visit www.hanes.com/sockdrive to learn more about those experiencing homelessness, get information about the organizations participating in this year's sock drive and find out how to support homeless-relief initiatives in communities across the country and/or donate directly to Covenant House or Invisible People.
Organizations distributing Hanes apparel include:
| | |
| --- | --- |
| Austin, Texas | Mobile Loaves and Fishes |
| Atlanta | The Salvation Army |
| Boston | Pine Street Inn |
| Charlotte, North Carolina | Men's Shelter of Charlotte |
| Chicago | The Night Ministry |
|   | The Salvation Army |
| Cincinnati | Shelter House |
| Cleveland | The City Mission |
| Washington, D.C. | Miriam's Kitchen |
| Dallas | The Stewpot |
| Denver | Urban Peak |
| Detroit | NSO Tumaini Center |
| Fayetteville, Arkansas | The Salvation Army |
| Houston, Texas | Covenant House |
| Kent, Washington | The Salvation Army |
| Las Vegas | Caridad |
| Los Angeles | Los Angeles Mission |
| Louisville, Kentucky | National Safe Place Network |
| Milwaukee | The Guest House |
| Minneapolis | St. Stephen's Street Outreach |
| Nashville | Open Table |
| New Orleans | UNITY |
| New York | Covenant House |
| Orlando, Florida | Covenant House |
| Philadelphia | Project HOME |
| Phoenix | UNOM Family Shelter |
| Portland, Oregon | Central City Concern |
| Salt Lake City | The Salvation Army |
| San Diego | Father Joe's Village |
| San Juan, Puerto Rico | The Salvation Army |
| San Francisco | The Salvation Army |
| Seattle | WeCount |
| St. Louis | St. Louis School Board |
| Tampa, Florida | Metropolitan Ministries |
| Winston-Salem, North Carolina | Bethesda Center |
|   | Salvation Army |
|   | Samaritan Ministries |
|   | Winston-Salem Rescue Mission |
Hanes
Hanes, America's No. 1 apparel brand, is a leading brand of intimate apparel, underwear, sleepwear, socks and casual apparel. Hanes products can be found at leading retailers nationwide and online direct to consumers at www.Hanes.com.  
HanesBrands
HanesBrands, based in Winston-Salem, N.C., is a socially responsible leading marketer of everyday basic innerwear and activewear apparel in the Americas, Europe, Australia and Asia-Pacific under some of the world's strongest apparel brands, including Hanes, Champion, Maidenform, DIM, Bali, Playtex, Bonds, JMS/Just My Size, Nur Die/Nur Der, L'eggs, Lovable, Wonderbra, Berlei, and Gear for Sports. The company sells T-shirts, bras, panties, shapewear, underwear, socks, hosiery, and activewear produced in the company's low-cost global supply chain. Connect with HanesBrands via social media on Facebook and Twitter.