GreenBiz's Top 25 Most Sustainable Fleets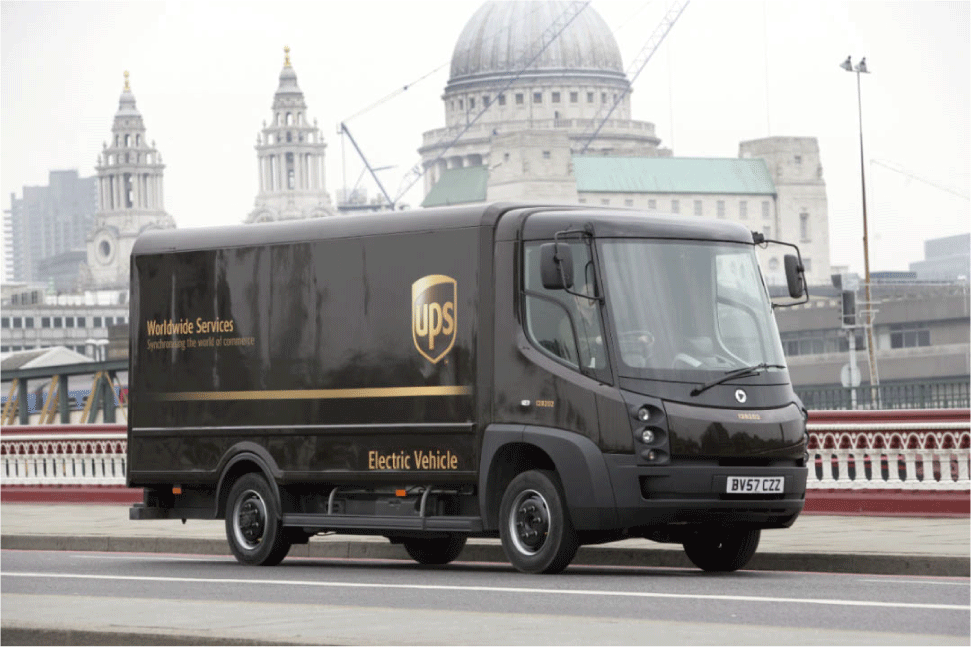 The UPS Rolling Laboratory of about 11,000 alternative vehicles includes more than 1,000 electric and hybrid electric delivery trucks in cities worldwide.
UPS is listed as one of GreenBiz's top 25 most sustainable fleets.
For several years UPS has been operating its "rolling laboratory" approach to piloting and deploying low-carbon and electric vehicles. Of its fleet of 125,000 package vans, trucks, motorcycles and tractors, UPS has 11,000 alternative-fuels vehicles, and it's done a substantial project in London with smart grid tech and EVs.
Earlier this year, UPS kicked its EV plans into overdrive. UPS announced it plans to buy 10,000 electric vehicles from partner Arrival, purpose-built for UPS. At the same time, UPS made an investment in the startup through its venture arm, UPS Ventures. 
The strategy is similar to Amazon's move with Rivian. The OEMs haven't been producing the vehicles that these large fleets want and need, so the biggest companies are diving into the supply chain to help create their own.
Hear John DeDea, UPS's Director of Energy Procurement, speak at GreenBiz VERGE 20 this week. DeDea will be discussing renewable natural gas and other circular fueling systems on the Circular Transportation: From Waste to Fuel Tank panel with Neste this Thursday October 29th at 4:30PM EST.