Grande Prairie, Alberta, Students Nurture and Release Painted Lady Butterflies
International Paper Grande Prairie Mill Donated 1,600 Butterfly Kits to Area Schools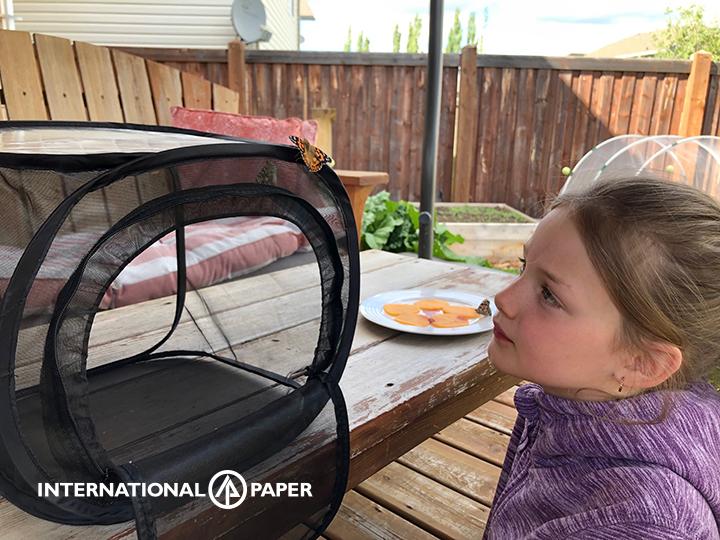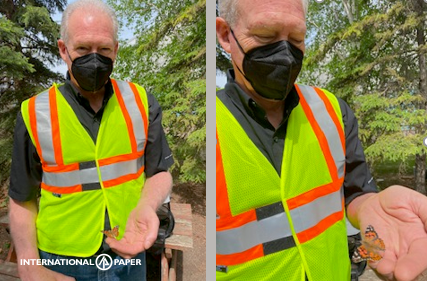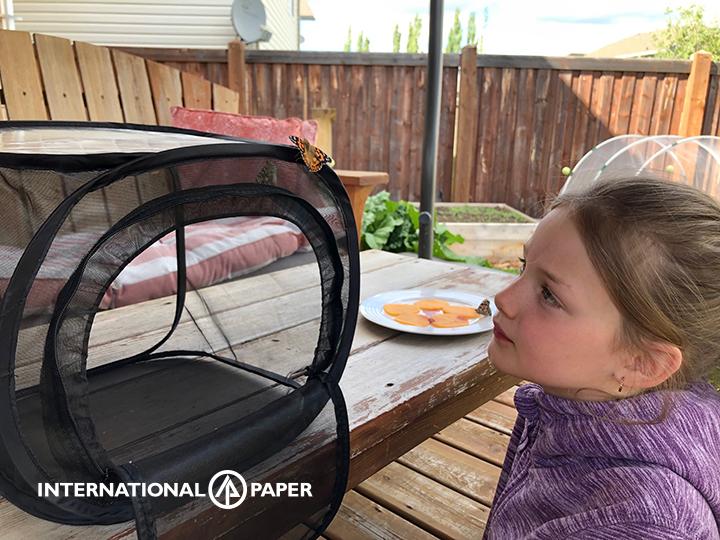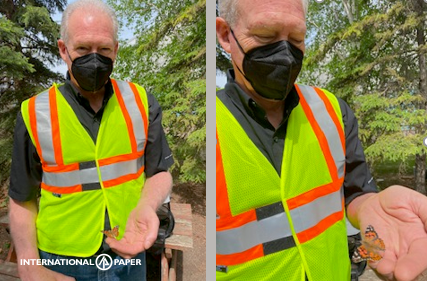 GRANDE PRAIRIE, Alberta, June 14, 2021 /3BL Media/ - The International Paper Grande Prairie, Alberta, Canada, mill, through the International Paper Foundation, has provided an unforgettable, hands-on learning experience for children in its community. Nearly 1,600 elementary students across 40 area schools received butterfly kits and recently released their Painted Lady butterflies into the world.
Schools received their butterfly kits in mid-May, giving students the opportunity to witness caterpillars undergoing metamorphosis over the course of two to three weeks. Due to local COVID-19 pandemic restrictions, students nurtured their butterflies at home. Once the butterflies emerged, students fed them for a week before experiencing the delight of releasing them into nature. A very social butterfly, Painted Lady butterflies are native to Canada and will flourish in the wild.
International Paper has fostered a butterfly kit program for elementary schools in its U.S. communities for many years and has recently grown the throughout North America, providing students in Canada, the US and Mexico an opportunity to witness the miracle of butterfly metamorphosis and to gain an appreciation for the stewardship of nature.
"At International Paper, our goal is to be a force for good in our communities," said Grande Prairie Mill Manager, Tom Macher. "We are committed to strengthening our people, are dedicated to the communities where we live and work and aim to be responsible stewards of our planet. We are excited to offer this learning experience to the students in our area and we hope it inspires a curiosity to learn more and respect for our planet." 
Butterfly kits for Canada were procured from Butterflies and Roses (butterfliesandroses.com), family run Canadian business located in Douro-Dummer, Ontario, and a member of the International Butterfly Breeders Association. The business is dedicated to enriching the learning experience of students and cultivating an appreciation of nature.
About the International Paper Foundation
The International Paper Foundation is one of the ways International Paper strives to reach our vision to be among the most successful, sustainable and responsible companies in the world. Started in 1952, the Foundation provides grants to 501(c)(3) nonprofit organizations to address critical needs in the communities where our employees live and work. Funding priority is given to programs related to our signature causes: education, hunger, health & wellness, disaster relief and initiatives that improve our planet. Together, International Paper Company and the International Paper Foundation have donated more than $165 million to charitable organizations since 2010. For more information, visit ipgiving.com.
About International Paper
International Paper (NYSE: IP) is a leading global producer of renewable fiber-based packaging, pulp and paper products with manufacturing operations in North America, Latin America, Europe, North Africa and Russia. We produce corrugated packaging products that protect and promote goods, and enable world-wide commerce; pulp for diapers, tissue and other personal hygiene products that promote health and wellness; and papers that facilitate education and communication. We are headquartered in Memphis, Tenn., employ approximately 48,000 colleagues and serve more than 25,000 customers in 150 countries. Net sales for 2020 were $21 billion. For more information about International Paper, our products and global citizenship efforts, please visit internationalpaper.com
###