Grad Student Helps Blue Shield of California Cross the Finish Line on Solar Project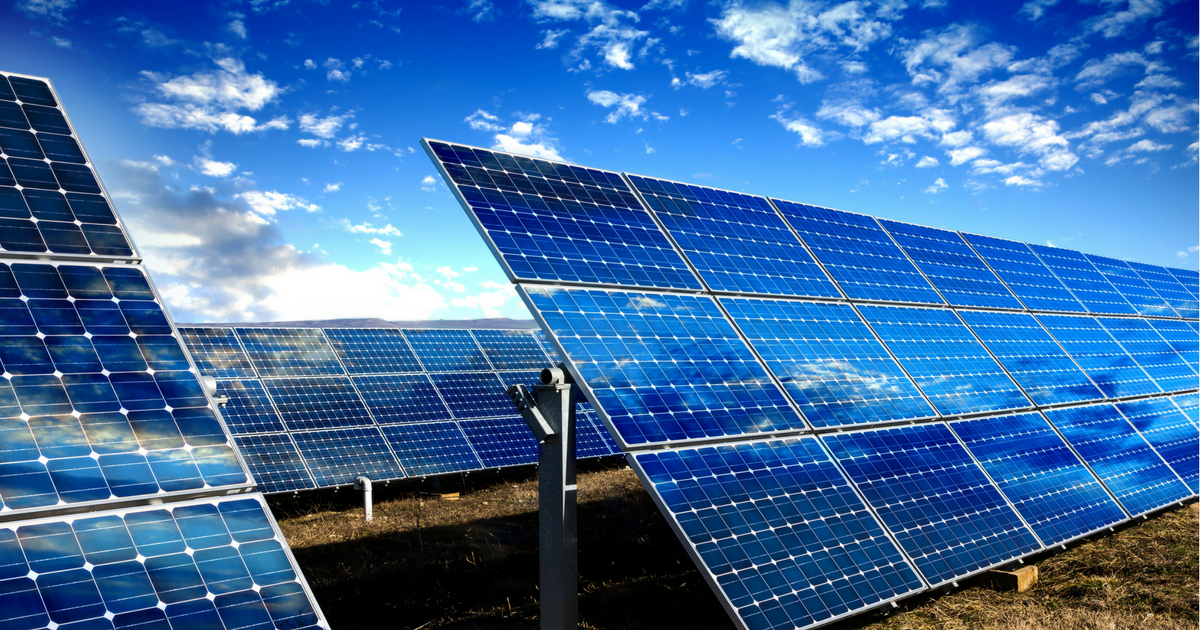 This blog originally appeared on EDF+Business
By: Scott Wood
Local officials and Blue Shield of California employees gathered in El Dorado Hills as CEO Paul Markovich cut the ribbon on the healthcare company's newest solar power installation. I'm always excited to see companies breaking ground on clean energy projects, but I'm particularly thrilled about this one. That's because three years ago, I met Radhika Lalit – the grad student who laid the foundation for this project.
Investing in clean energy is a smart decision for business, but it's not always an easy path. It takes time, money and bandwidth, to move projects from an idea to reality. So in 2015 when Blue Shield of California partnered with EDF Climate Corps for help with developing its renewable energy strategy, I was hopeful that Radhika, a grad student at Stanford at the time, could give Blue Shield what they needed – an extra set of hands and dedicated project management.
Radhika joined Blue Shield of California's sustainability team and in just ten weeks helped execute three main projects: developing a sustainability strategy, implementing energy efficiency retrofits and analyzing the potential for solar at three of the company's owned facilities. Now, the El Dorado Hills solar installation is estimated to save over 3,500,000 kWh annually – nearly half of the campus' electrical needs – and avoid an estimated 841 metric tons of CO2 emissions on an annual basis. To put that in perspective, reducing 3,500,000 kWh of electricity is the equivalent of taking more than 550 passenger vehicles off the road each year.
But aside from saving the company energy, Radhika gave the company something of even greater value: the business case for sustainability.
Like many of the companies EDF Climate Corps works with, Blue Shield is a mission-driven organization, meaning all projects or initiatives must ultimately support the company's broader mission. This is not uncommon. A project might make environmental sense, but does it make business sense? Does it help garner stakeholder satisfaction or improve the bottom-line?
In the case of clean energy, the answer is yes, more often than not it will. And often the key to achieving the necessary buy-in has to do with framing – you have to show how each clean energy and sustainability project will bring value to the company beyond improving environmental performance. And that's exactly what Radhika did. The cumulative cost savings of the El Dorado Hills solar investments over 20 years is estimated to be more than $3.5 million, compared to standard utility rates – savings which could be redirected to support Blue Shield's mission.
"Radhika helped lay the foundation for Blue Shield of California's renewable energy strategy" said Antoinette Mayer, Director of Corporate Citizenship at Blue Shield of California, "She identified ways we could reduce our footprint and cut down on operational expenses so that more money could be spent on serving our mission of providing all Californians with access to high-quality, affordable healthcare."
I love this story because it reaffirms some important realities about corporate sustainability: First, it pays to be patient This fellowship took place three years ago, and when Radhika proposed these solar projects, implementation was a far off idea. Fast-forward to today, and Blue Shield of California is crossing the finish line on its second large-scale solar installation. Know that not everything is as easy as switching out a few lightbulbs. Be patient, and in the end, the reward will be worth the wait.
Second, an extra set of hands could be the key to successful project implementation. Without a dedicated person (or people), momentum might stall, sending more opportunities to the project graveyard. Create a role for someone like Radhika, who can provide tangible, quantifiable results, and progress is all but inevitable. And if you don't have the budget for a full time staffer, well that's where EDF Climate Corps can help.
And third, framing is everything. Draw the line between how and why investing in energy projects support your company's mission. If you can achieve that, conversations will begin to change and doors may begin to open.
As we're nearing the end of our 11th fellowship season, I'm excited to see how more EDF Climate Corps fellows helped some of the world's top companies take the next step in sustainability.
Stay on top of the latest facts, information and resources aimed at the intersection of business and the environment. Sign up for the EDF+Business blog.